AIIMS informs on Choice of City for AIIMS PG Entrance Exam July 2020 session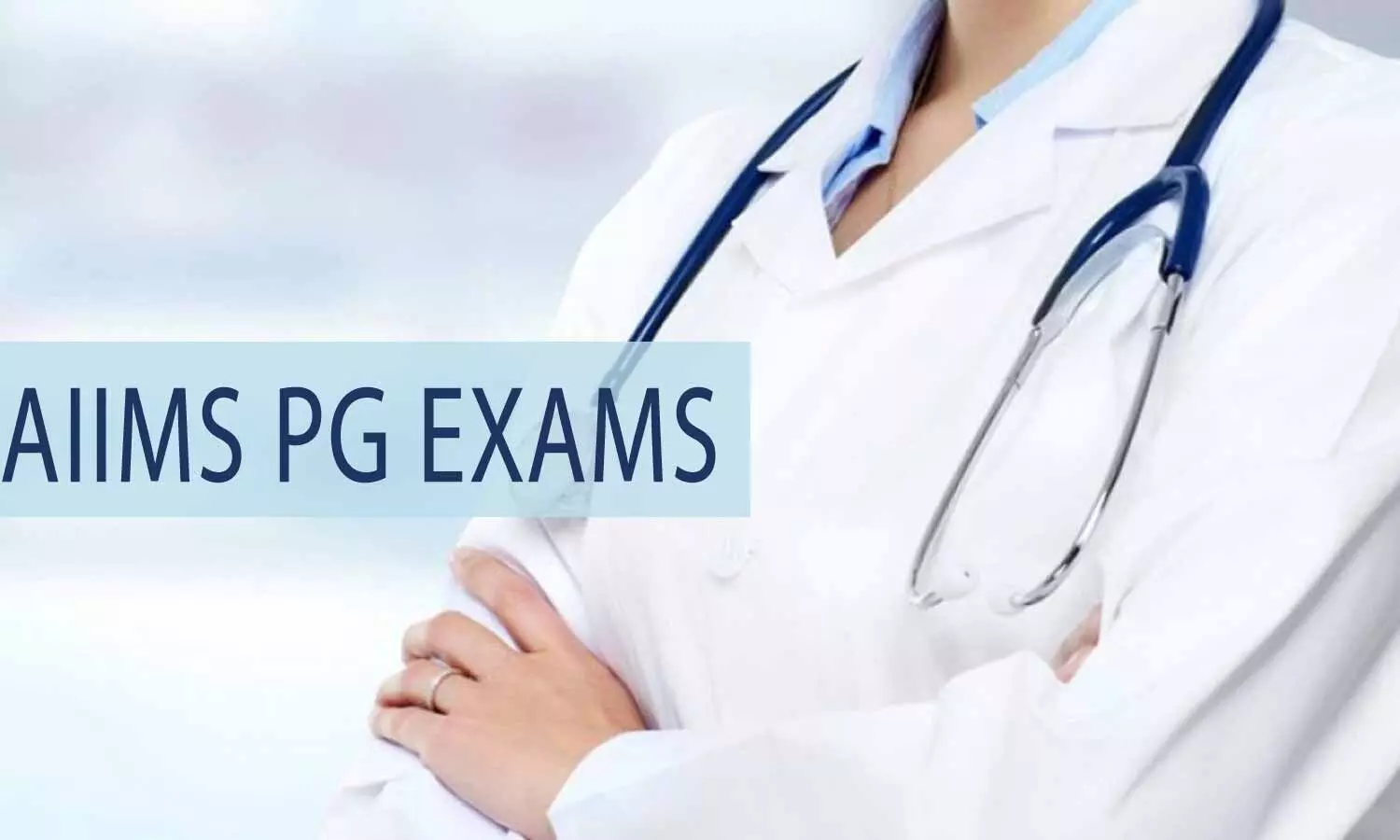 New Delhi: Through a recent notice, the All India Institute of Medical Sciences (AIIMS) has informed about the Choice filling of City for AIIMS PG Entrance Examination July 2020 session. The exams are scheduled to be held on June 5, 2020.
In view of the evolving Covid-19 outbreak and issues related to travel restrictions and social distancing, the competent authority of AIIMS has decided to increase the cities for examination to minimize the travel need for candidates.

All eligible candidates should log in & re-choose the city for examination from 15.05.2020 to 18.05.2020 by 5:00 PM. For candidates who do not choose the examination city during the above schedules, it will be assumed that their earlier choice is to be considered.
The city for examination shall be allocated on the basis of the order of application form, candidates' choice and availability of computer nodes. All efforts shall be made to minimize the need for travel for all candidates. The decision of AIIMS, New Delhi in this regard will be final and no further correspondence will be entertained in this regard.
Uploading of valid OBC (NCL) / EWS certificate:
If applicable, candidates are required to upload valid OBC (NCL) / EWS certificates (pdf). The portal shall be open from 22nd May 2020 to 6th June 2020 (5.00 p.m.) in the final registration form.
The validity of the OBC (NCL)/EWS certificate shall be 05.04.2019 to 05.06.2020 (both date inclusive). Any certificate issued within this period shall be accepted.
Submission of Sponsored Certificate and NOC for Foreign National candidate:
Foreign National and sponsored candidates are allowed to appear as Provisionally in the AIIMS PG Entrance Examination scheduled on 5th June 2020. The foreign national/sponsored candidates must submit "No Objection Certificate" / Original "Sponsored Certificate" by 6th June 2020 (5.00 pm) failing which their candidature shall be canceled.
Please visit the website www.aiimsexams.org as all Important Notices/Corrigendum/Addendum/ Updates etc. will only be uploaded on the website.
https://medicaldialogues.in/pdf_upload/pdf_upload-128744.pdf