AIIMS releases PhD Programme July 2020 Counselling Results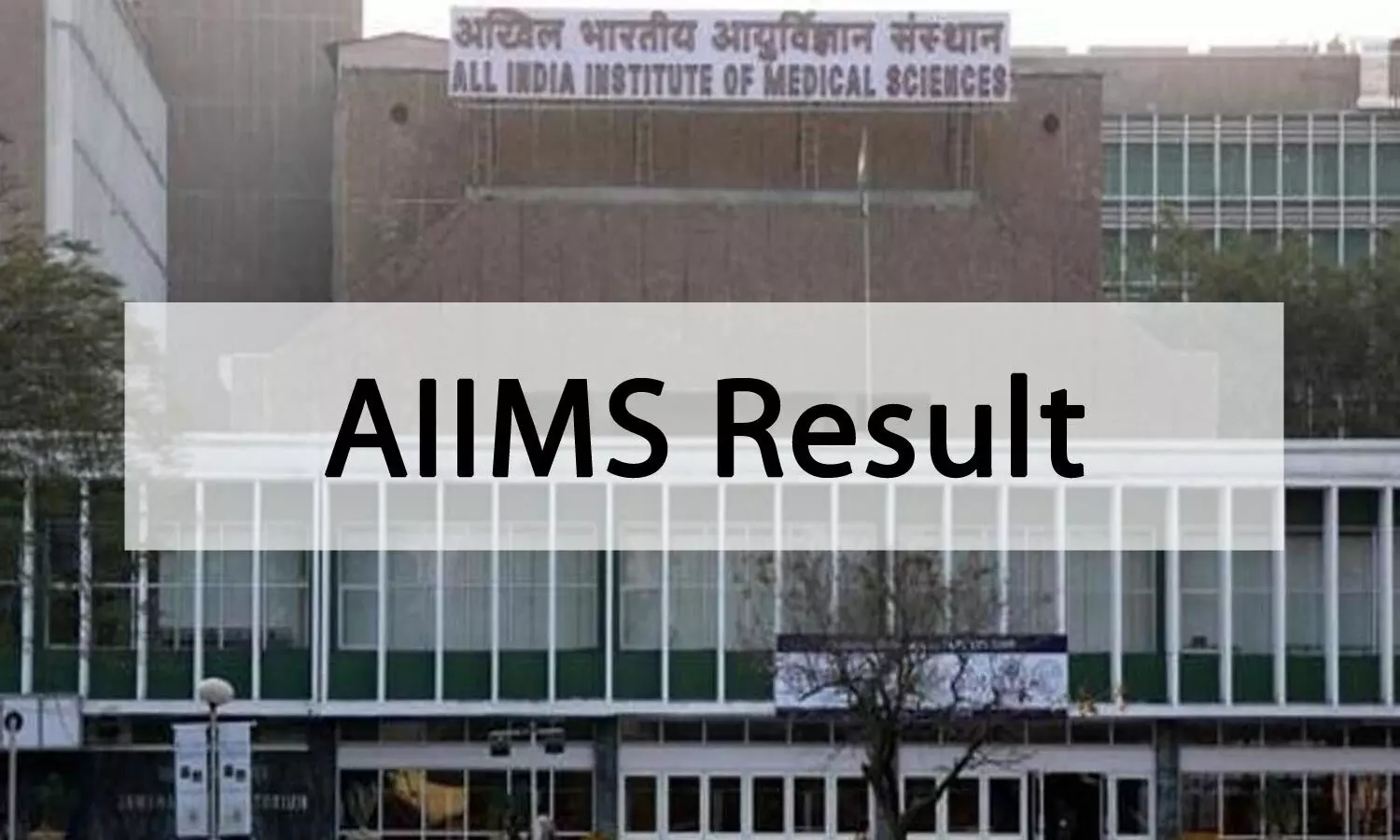 New Delhi: The All India Institute of Medical Sciences (AIIMS) has released the results of counselling of PhD programme July 2020 session which was held in September.
To view the Result of Counselling held on 28.09.2020 for Ph.D. admission for July 2020 session, click on the link below:
https://medicaldialogues.in/pdf_upload/pdf_upload-135434.pdf
1. The PhD seat allotment is provisional.

2. For candidates who have been awarded 10 extra marks on the basis of having "qualified in any one of the following entrance tests in the last 2 years: Joint CSIR-UGC NET for JRF, ICMR-JRF, ICMR-SRF, DBT-JRF, NBHM screening test, Graduate aptitude test (GATE), INSPIRE fellowship leading to the award of fellowship tenable at AIIMS" (vide item no. General Eligibility, Page 22 and Method of Selection, Point B, Page 24 for non-medical candidates of the prospectus for the PhD exam):
a. All such candidates are required to provide documentary evidence that they have an eligible fellowship as stipulated in this clause by 19th October 2020, 5 PM.
b. Candidates who provide such evidence will be treated as 'All other candidates' as described in point 3 below.
c. For candidates who fail to provide evidence of their own fellowship by 19th October 2020, 5 PM, the 10 extra marks awarded to them and the seat allotted to them in the first round will be cancelled. They will be reassessed for eligibility and merit rank for the 2nd round of seat allotment.
3. All other candidates may either:
a. Accept the seat allotted to them, join the PhD program, and not participate in the 2nd round of seat allotment OR
b. Not accept the seat allotted to them and wait for the second round of seat allotment. These candidates will retain the seat allotted to them in the first round unless a higher choice seat becomes available at their merit level in which case, the seat allotted in the first round will automatically be cancelled and the higher choice seat that is available will be allotted.
4. In view of the delay in completing the exam and counselling process and the limitations imposed by the COVID-19 pandemic, the last date of joining the course and lapsing of seats should be changed from 15/10/20 (page 26, points 1 and 2 of the prospectus) to 06/11/2020. This will be a one-time measure in view of the prevailing pandemic circumstances and will not form a precedence for future.
For more details, log on to the official website of AIIMS: