Amid Demands for expedition of NEET PG Counselling, Govt forms Panel to Revisit EWS reservation criteria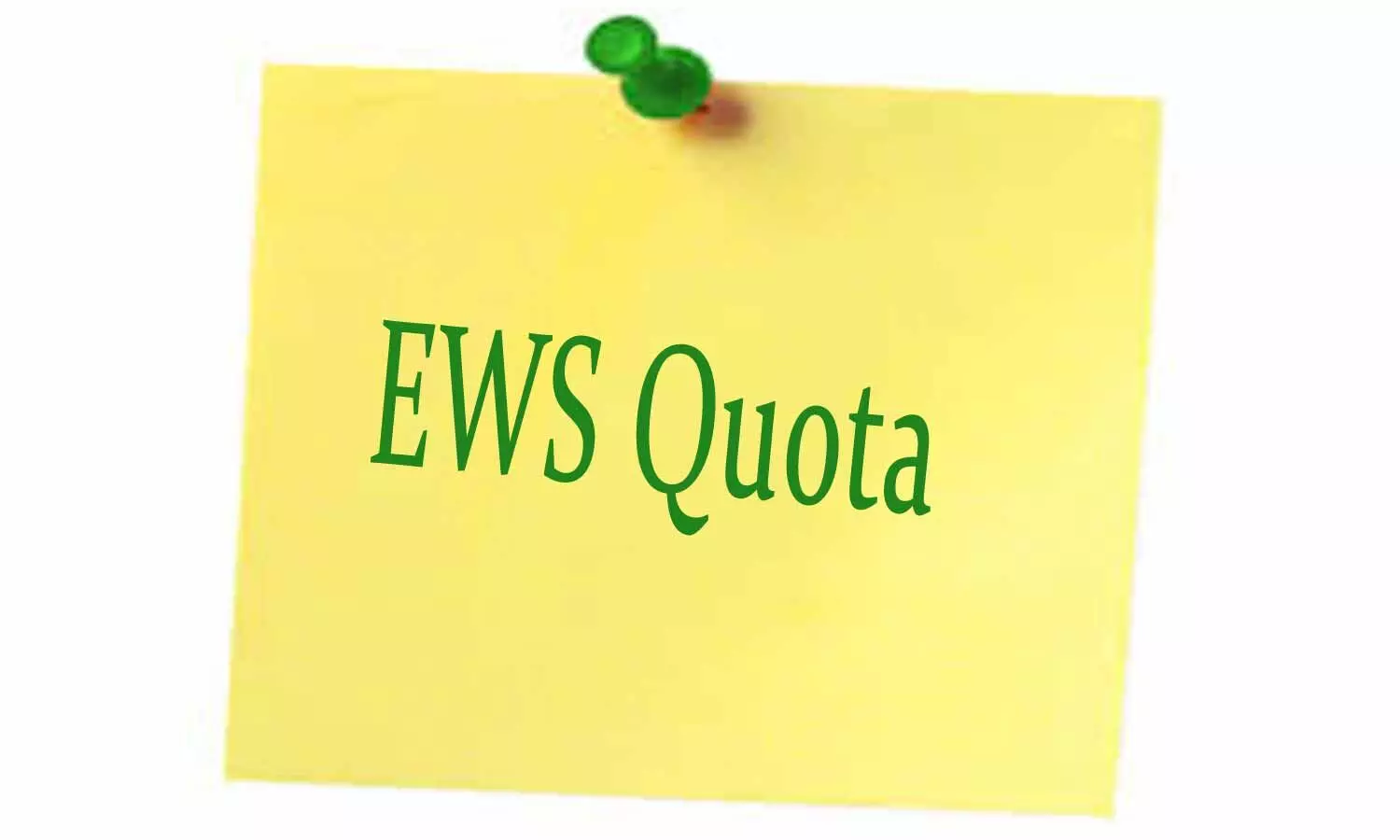 New Delhi: In the midst of a pan-India strike called by resident doctors demanding escalation of the NEET-PG counseling process, the Central Government has recently constituted a committee to revisit the criteria to determine the reservation policy for economically weaker sections.

In an official memorandum issued on Tuesday, the Social Justice and Empowerment Ministry said the government constituted the committee in accordance with the commitment given to the Supreme Court to revisit the criteria for determining the economically weaker sections (EWS) in terms of the provisions of the explanation to Article 15 of the Constitution, adds PTI.
The committee members are former finance secretary Ajay Bhushan Pandey, member secretary of Indian Council of Social Science Research (ICSSR) V K Malhotra, and principal economic advisor to the government Sanjay Sanyal.
It is expected that the Committee would complete the work within a period of three weeks.
This comes after the Government had informed the Supreme Court last week that it would revisit the EWS reservation criteria and the case was listed in January for further hearing.
Medical Dialogues had earlier reported that Central Government had decided to revisit the Rs 8 lakh annual income limit set for determining the economically backward sections of the society.
Also Read: NEET PG Quota hearing deferred to January 2022, Counselling likely to Stay

This resulted in the postponement of the NEET-PG counseling process of thousands of candidates who had appeared for this. Upset, disappointed, and shocked over this further delay, the doctors across India have initiated a pan-India strike demanding immediate interference of the Central Government in the matter.

Doctors under the umbrella of the Federation of Resident Doctors' Association (FORDA) and Federation of All India Medical Association (FAIMA) and Indian Medical Association Junior Doctors' Network (IMA-JDN) have called for shutting down of elective and OPD services. Junior Doctors' Associations all over the country have participated in these protest activities.
Although assurances have been given by the Union Health Minister and Minister of State for Social Justice and Empowerment that the issue would be sorted soon, the counseling process is yet to see the light of the day.
Meanwhile, the Central Government has constituted a panel to revisit the EWS reservation criteria.
The committee will revisit the criterion in determining the EWS category keeping in view the observations of the Supreme Court. It will also examine various approaches so far followed in the country for identifying economically weaker sections, and recommend criteria that may be adopted for identifying EWS category in future, adds PTI.
Also Read: NEET PG Counselling Delay: Doctors threaten pan India Strike
Source : with inputs