WBUHS releases revised schedule of BHMS practicals October 2020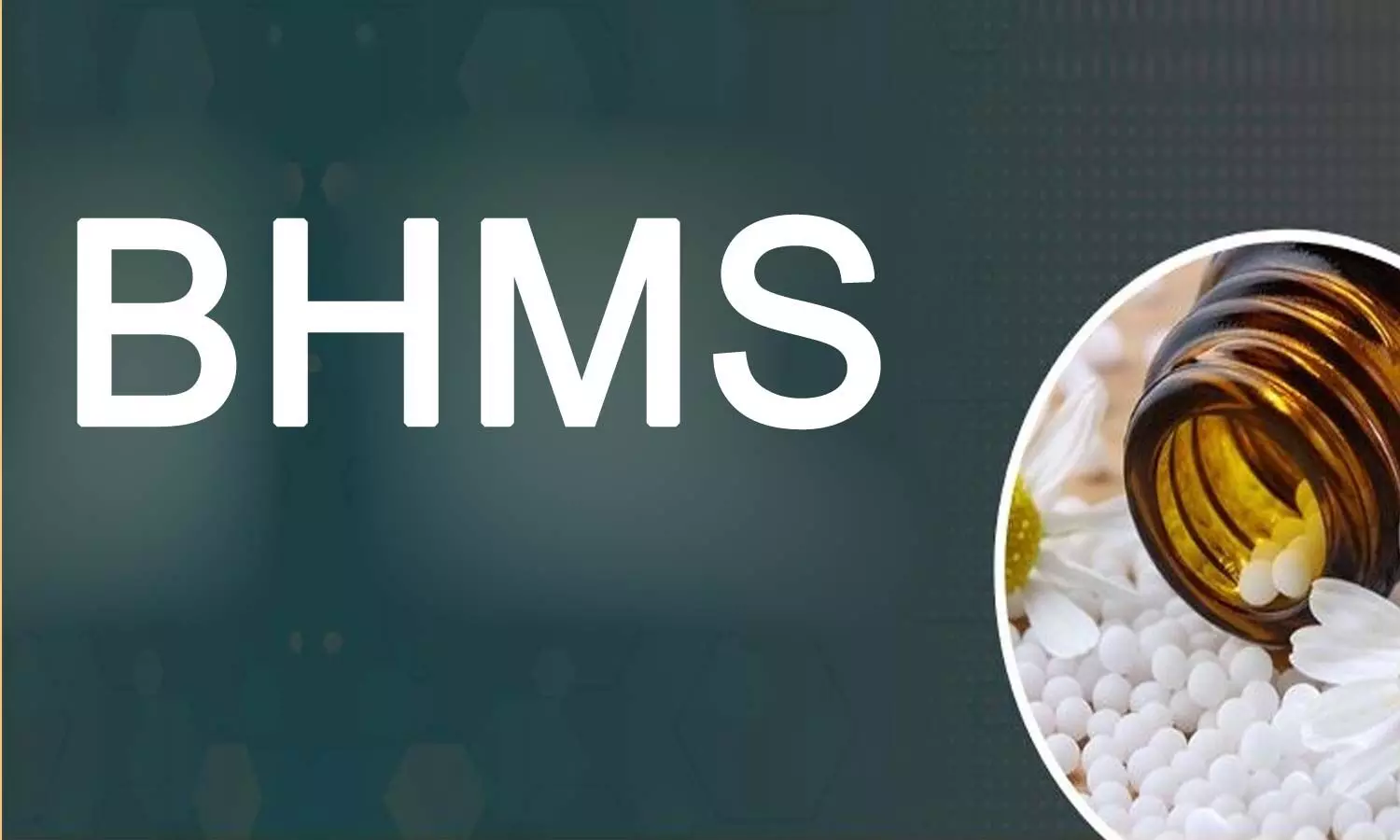 Kolkata: Through a recent notice, the West Bengal University of Health Sciences (WBUHS) has informed released the schedule for BHMS practical exams October 2020.
To view the schedules, click on the following links:
Revised Schedule of 3rd BHMS ( New & Old Regulation) October, 2020 Practical Including Oral Examination

For more details, log on to official website of WBUHS:
Earlier, the varsity had informed regarding the Downloading Provisional Marks Statement and submission of online Application for Review or Scrutiny of Answer Scripts of University Examinations for MBBS 1st Prof, BHMS 1st Prof, B.Sc. Nursing Part-IV and BMLT 1st Year.
In consideration of the fact that the results of certain examinations, as mentioned below, have already been published (before issuance of the said Notice) but Marks Sheets could not be dispatched due to the continuous lock-down for the spread of COVID-19 and it is also felt that if the Marks Sheets are dispatched to or collected by the respective colleges, it may be difficult on the part of the colleges to distribute them to the concerned students.

i. B Sc in Medical Laboratory Technology 1st Year November,20l9 Examination
ii. MBBS 1st Prof Examination, January 2020
iii. 1 st B.H.M.S(Under New Regulation) December 2019 Examination
iv. B.Sc. Nursing Part - IV January February 2020 Examination
Further, the students who desire to apply for Review or Scrutiny of the Answer Script(s) are not being able to do so without the Marks Sheets. On the other hand, the module for downloading Provisional Marks Statement from the Portal by the candidates and submission of application for Review or Scrutiny of any paper of any examination online has been introduced with effect from 04.05.2020.
The matter of allowing the similar facility to the candidates of the abovementioned examinations for which results have been published but Marks Sheets are yet to be issued from the University was under consideration. It is now decided that similar facilities as having been allowed in the Notice issued vide Memo No: COE/UHS/438/2020 Dated 04.05.2020 will also be applicable to the candidates of the abovementioned examinations mutatis mutandis with effect from 13.05.2020.
The students should strictly follow the directions, terms and conditions of the said Notice taking 13.05.2020 (the date allowing the online facility) as equivalent to the date of publication of results for the purpose of submission of online application for Review or Scrutiny of Answer Script(s). So the last date of online-submission of such application would be 20.05.2020 after which no application would be accepted. If any candidate, for some reason or other, has submitted an application for Review or Scrutiny offline, he/she should submit an online application as the offline application(s) would not be accepted and the fees paid, if any, would be refunded in due course.
Read also: MBBS 1st Prof, BHMS 1st Prof, BSc Nursing Part IV: WBUHS Clarifies On University Exams