Demand for increase in MD Psychiatry seats raised in Parliament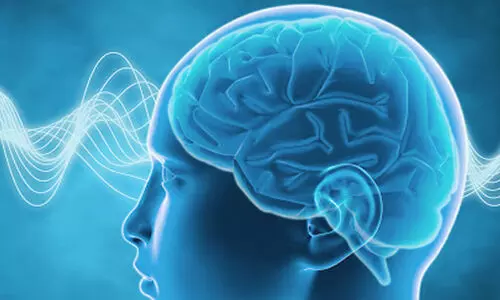 New Delhi: Urging the Central Government to take necessary steps to make psychiatric services widely available, the BJP Rajya Sabha member KC Ramamurthy on Friday requested the Government to increase the number of psychiatrists in the country by increasing the number of seats in psychiatry and psychology in medical colleges at various levels of study.

He suggested that the Government should increase the number of seats in Psychiatry at various levels and encourage students who take up psychology as a subject. He also urged the Government to provide the services of psychiatrists in all districts and other important hospitals.
During his zero hour speech at the Parliament, in order to elaborate on the need to pay more attention to Psychiatric disorders, Ramamurthy referred to the ancient science of yoga which emphasizes on "chittavrittinirodha", meaning "to calm oscillation of mind towards stability".
Referring to the National Mental Health Survey which talked about mental, neurological problems, the Rajya Sabha member clarified that as per estimate, nearly 160 million people in the country need mental therapy whereas only 30-35 million are seeking advice and taking care.
The survey also revealed that India has 0.75 percent psychiatrists per 1 lakh population whereas the desirable number is 3per 1 lakh population, pointed out the MP.
Also Read: How many doctors in India? Health Minister answers

"As per an estimate of Government of India itself, we need around 13,000 psychiatrists but have just 3,500. We need 20,000 clinical psychologists, but only a little more than 1,500 available sir. We need 35,000 psychiatric social workers but we have only 2,000. We need 30,000 psychiatric nurses but only around 2,500 available," Ramamurthy said in his speech.

Opining that the shortage is primarily due to the fact that psychiatrists and psychiatric workers move abroad, he also referred to the fact that US and UK have more number of Indian Psychiatrists than India.
He also pointed out that undergraduate medical courses in the country hardly focus on psychiatry and psychologist subjects and the exams in these subjects are not rigorous. Besides, there are not enough seats in psychiatry at medical PG levels and various other levels, pointed out Ramamurthy.
Claiming that intervention of the Government is necessary to bring in better awareness among people on the need to consult psychiatrists when necessary, he further opined that efforts should be made to remove the stigma attached to mental illness.