BDS Admissions 2021: MP DME releases counselling schedule for mop-up, CLC rounds, Check out details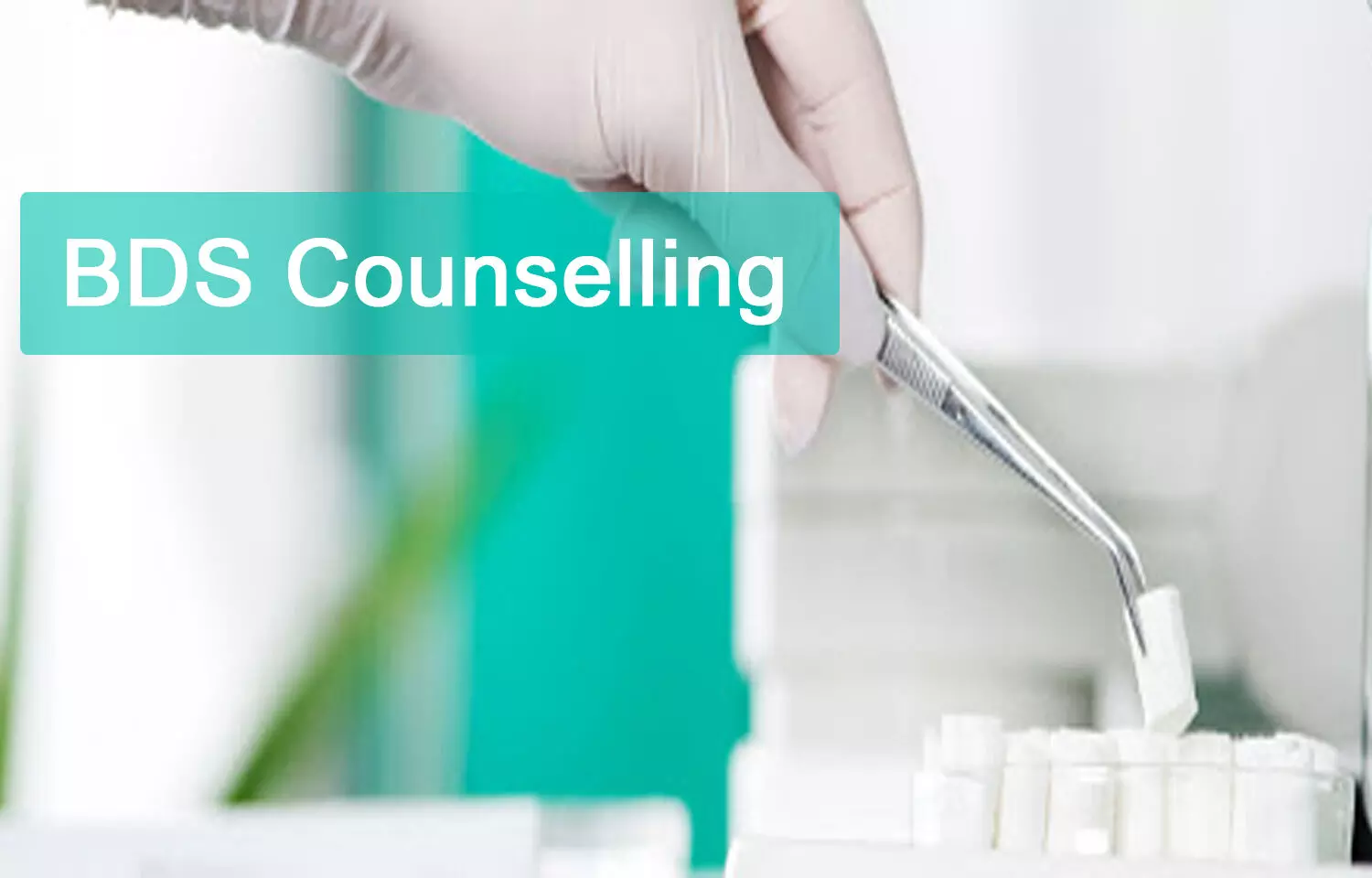 Madhya Pradesh: The Director of Medical Education (DME) has announced fresh registration and counselling schedule for Mop-Up round 2 and college-level counselling (CLC) round 2 for the BDS course.
Candidates for both rounds can do fresh registration starting from today (11th April 2022) and can be done till 12th April 2022, 12:00 am. Candidates who are already registered are not required to register again. Only freshly registered candidates and those who did not get any allotment in earlier rounds of counselling are eligible to participate in these rounds.
Counselling schedule for Mop- Up round 2 for BDS course –
1. Publication of revised state merit list of registered candidates & eligible candidates list – 13th April 2022
2. Publication of remaining vacancies - 13th April 2022
3. Choice filling and locking – 14th April 2022 – 17th April 2022, 12:00 am
4. Allotment result – 19th April 2022
5. Reporting at allotted dental college in person for documents verification and admission – 20th April 2022 – 22nd April 2022, 5:00 pm
DME has further notified that for the Mop-Up round 2 seat leaving bond will be applicable if a candidate wishes to resign. The resignation will be at the admitted college level.
Counselling schedule for CLC round 2 for BDS course –
1. Publication of remaining vacancies and list of eligible candidates for filling of stray vacancy – 23rd April 2022
2. Invitation of online application (choice-filling) by the eligible candidate on portal against vacancies. College wise merit list of applicants (real-time merit) 10 times the number of college vacancies. – 23rd April 2022 – 24th April 2022, 12:00 am
3. Reporting at college for online attendance – 25th April 2022, 5:00 pm
4. Admission (selected candidate as per attendance merit) - 26th April 2022, 5:00 pm
To view the notices, click on the below links -
https://medicaldialogues.in/pdf_upload/time-schedule-for-bds-course-174029.pdf

https://medicaldialogues.in/pdf_upload/notice-for-bds-course-174028.pdf