DNB counselling 2021: NBE warns institutes of failing to fill info on MCC portal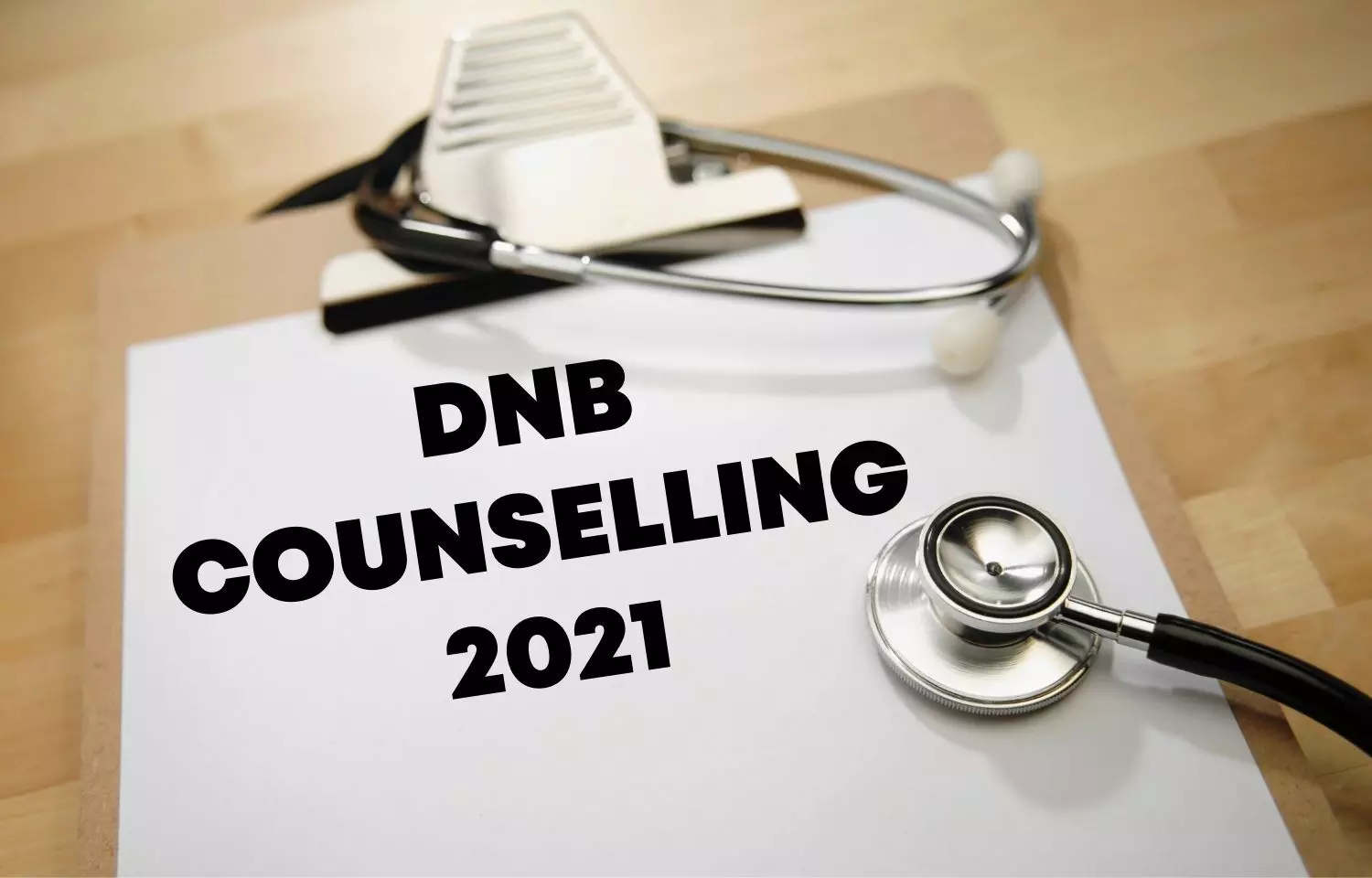 New Delhi: All the DNB institutes participating in common NEET PG Counselling 2021, who have not filled their college information on intramacc portal as requested by the MCC, will not be included in Round 1 counselling session, the National Board of Examinations (NBE) has strictly warned while reminding the institutes of the deadline.
On 5th October, the Medical Counselling Committee (MCC) had released a notification informing about the admission process to all the DNB institutes participating in common PG Counselling 2021, whereby MCC had notified about the seat matrix, reporting and allotment procedures.
"1. This year the Seat Matrix for DNB Institutes will be provided by NBE Authorities. Therefore, DNB Institutes are not required to enter their seats on intramcc portal. However, the Institutes should mandatorily log in to the intramcc portal with the User Id & Password provided to them by MCC and fill their Institute Profile failing which their account will not be activated. As a result, the seats of the Institute will not be visible at the time of Choice Filling.
2. MCC will upload Tentative Seat Matrix as provided by NBE for PG Counselling for verification at the Institute Level. All Institutes are required to verify Tentative Seat Matrix w.r.t their number of seats, as per schedule which will be uploaded on MCC (www.mcc.nic.in) & intramcc (www.intramcc.nic.in) website. Any discrepancy found may be immediately informed to MCC.
3. All the admissions have to be entered on intramcc portal and the Admission Letters have to be generated through portal at the time of Reporting. Any admission which is not taken through the portal will be treated as 'Null & Void'. As a result, the seat will be shown as vacant in the portal and will be reverted for allotment in next round by the software."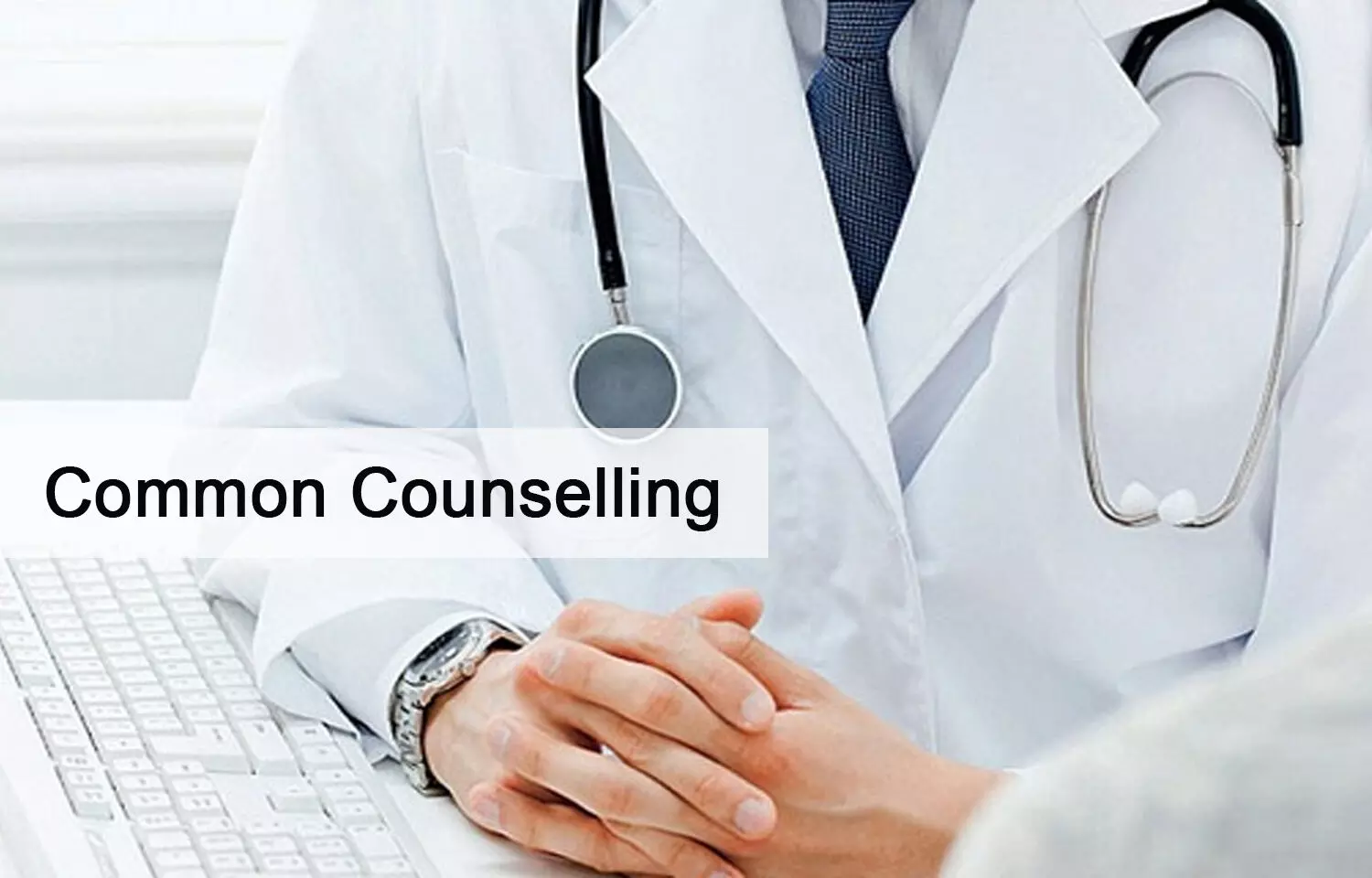 Also Read:Common Counselling for PG Medical Admissions 2021: MCC notifies DNB institutes on allotment process

However, till date 292 DNB Institutes have not filled their Profile/ College Information and submitted it on intramcc portal.
Therefore, issuing a notification once again asking the concerned institutes to fill up the said information on the portal, the NBE has warned that DNB Institutes who fail to log in to their account and fill their college information on intramcc portal till 29.10.2021 will not be included in Round-1 of NEET PG Counselling 2021 to be conducted by MCC of DGHS as their seats will not be visible to candidates during Choice Filling.
"The college information is important so that the candidates can take informed decision at the time of Choice Filling. Moreover, all the admissions of allotted DNB candidates have to be entered on intramcc portal and the Admission Letters have to be generated through portal at the time of Reporting. Hence, it is important to log in to your account on intramcc portal with the User Id & Password provided by MCC," the NBE stressed in the notice.
Meanwhile, with the MCC beginning its process of the NEET PG 2021 Counselling for this year, its recently released information brochure has clarified that MCC will be conducting the counselling for all Diplomate National Board (DNB) courses as well.

The move comes in followup with a Supreme court judgement and was recently confirmed by the MCC in its information brochure. Earlier, NBE used to conduct counselling to DNB courses on the basis of DNB CET results. Now, MCC along with the NEET PG Counselling to MD, MS and PG Diploma counselling will conduct the procedure for DNB admissions as well.

Every year MCC conducts counselling for the following Institutions/Universities:-

a) 50% All India Quota seats of all states (participation of the Union Territory of J&K is subject to their contribution of seats).

b) 100% seats (All India Quota seats + Institutional Quota seats) of Central Universities (Aligarh Muslim University/ Banaras Hindu University/ University of Delhi/ Central Institutes as per eligibility conditions mentioned in Important Questions related to Scheme of Counselling duly uploaded on MCC website.

c) 100% seats of Deemed Universities.
d) 50% AIQ P.G seats of colleges under Employee State Insurance Corporation (wards of ESIC insured persons).
e) All P.G seats of Armed Forces Medical Services Institutions(only Registration part).
f) Central Institutes, VMMC & Safdarjung Hospital, ABVIMS & RML Hospital and ESIC Institute, PGIMSR, Basaidarapur(50% All India Quota seats and 50% seats of I.P University).

From this year onwards, it will also be conducting the counselling for DNB Courses
"Medical Counseling Committee will be conducting counseling for the DNB courses from the academic year 2021 onwards in compliance with the Judgment dated 26/05/2020 of the Hon'ble Supreme Court of India in W.P. of 2020 (Diary No. 11011 of 2020) in the matter of Alapati Jyotsana & Ors. v/s UoI & Ors.," stated its information brochure

Details of the counselling process for DNB courses includes
1. There will be four rounds of counseling i.e. Round 1, Round 2 in AIQ, Mop-Up Round & Stray Vacancy Round.
2. All the candidates who have qualified NEET PG conducted by NBE will be eligible.
Reservation Policy
a) There will be no reservation in Private DNB Colleges.
b) The reservation policy for the Govt. institutes /Colleges seats contributed by DNB will be of the Central Government is followed:
c) S.C.- 15%
d) S.T.- 7.5%
e) O.B.C.- (Non-Creamy Layer) as per the Central OBC list- 27%
f) EWS- as per Central Government norms- 10%
g) PwD- Horizontal Reservation as per NMC norms- 5%
h) Reservation of seats under PWD Category is 5% in AIQ and the 21 Benchmark Disabilities as envisaged under the regulations of Rights of Persons with Disabilities Act 2016 and as per NMC norms. For range of disabilities included, please see Annexure '1'.
i) Candidates who want to avail 5% PwD reservation in PG seats of Govt. /Central medical institutions should obtain Disability certificate as per 21 Benchmark Disabilities given under RPWD Act 2016, from the designated disability centres as per the list enclosed as ANNEXURE2. The certificate issued by any other hospital/ board will not be accepted
Eligibility Conditions
1. Candidate must have qualified NEET-PG.
Roster
2. The roster on the seats shall be applied by the MCC of DGHS, MoHFW.
To view the official notice click on the following link:

https://medicaldialogues.in/pdf_upload/natboard-datapublicnoticenotice202110269675-162795.pdf