ICMR invites applications for Masters In Public Health admission 2021-22 session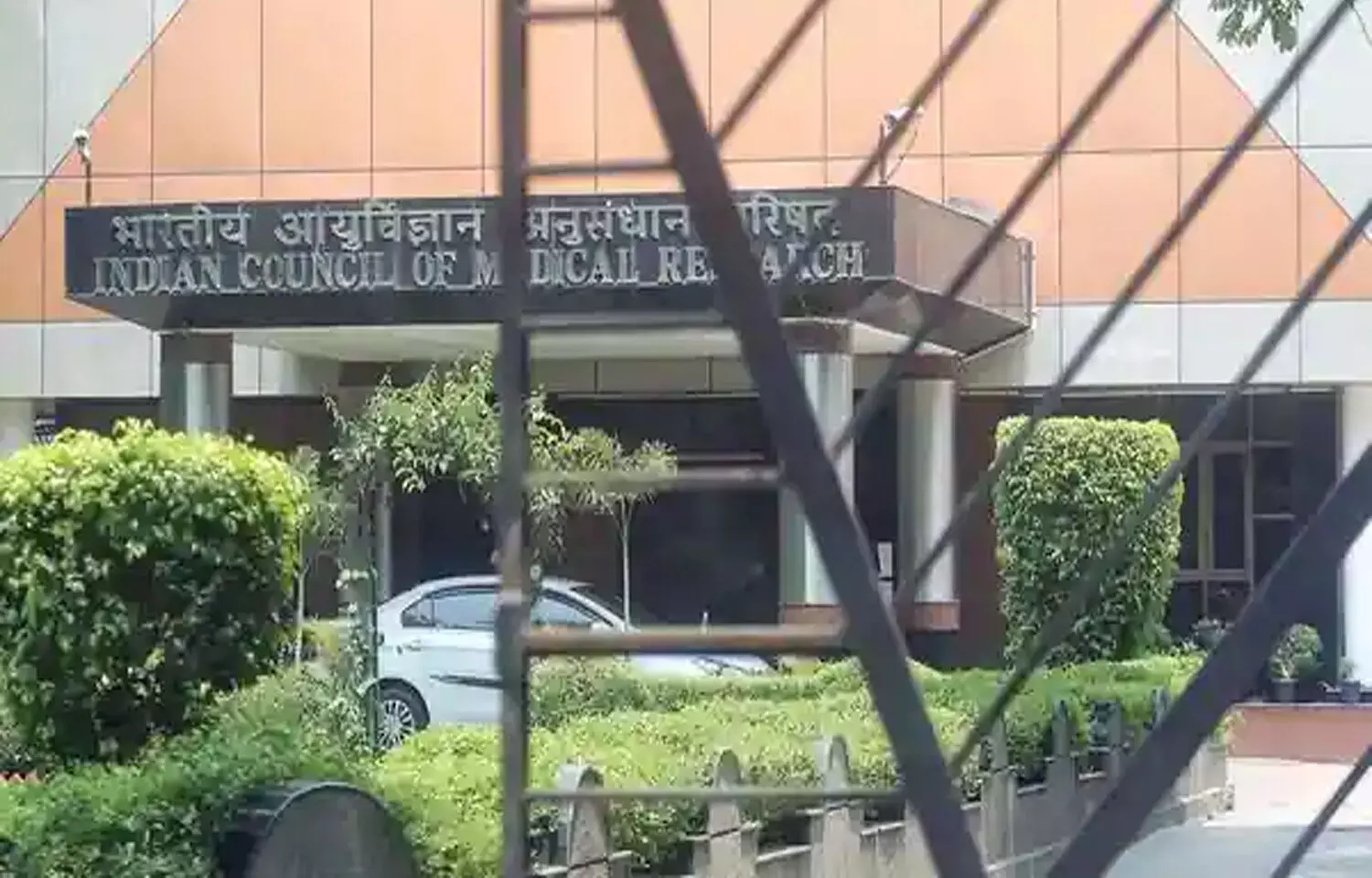 New Delhi: Through a recent notice, the Indian Council of Medical Research (ICMR) has invited applications for admission into of two-year full time regular Master of Public Health (MPH) programme for the academic session 2021-22.
The Regional Medical Research Centre (RMRC) is one of the institutes under the aegis of Indian Council of Medical Research (Dept. of Health Research, MOHFW, Govt. of India). The Centre has focussed its activities in the area of research in both communicable and noncommunicable diseases, human resource development programme and in establishing strong linkage with State Health Department in finding solution to the regional health problems, diagnosis & epidemiology of communicable diseases including COVID-19, etc. Besides basic and applied research, translational research has been taken up in operational mode, pertaining to communicable and non-communicable diseases.
The Centre is also working in the area of Public Health, Microbiology, Biostatistics, Health Economics and Health Technology Assessment. RMRC, Bhubaneswar has been affiliated to different Universities of the country for pursuing Ph.D. degree in different branches of Science and Medicine. In view of the outbreak of the COVID-19, RMRC, Bhubaneswar has taken a lead role in the state for diagnosis, testing of novel Corona virus & related research.
The Centre has also been recognized by Utkal University, Odisha as the Nodal Centre for Ph.D. in Public health & Biotechnology. The Master of Public Health (MPH) Course under Utkal University has also been undertaken from the session 2018-19. The Health & Family Welfare Department, Govt. of Odisha has granted "No Objection Certificate" (NOC) with provisional recognition for continuation of MPH course under Utkal University, Bhubaneswar.

All the interested candidates can view the eligibility, selection procedure, fee structure and other admission related details as mentioned below:

Duration:

Two years (4 Semesters)
Application fee:
Rs. 600/- (Rupees Six Hundred only) / Rs. 300/- (Rupees Three Hundred only for SC/ST) candidates
Fee structure:
I. Course fee: Rs. 50, 000/- (Rupees Fifty Thousand only) to be paid at the beginning of each academic session.
II. Caution money fee: Rs. 10,000/- (Rupees Ten Thousand Only) one time (Refundable after the completion of course)
Besides, Seminar fee of Rs. 500/- per annum is to be paid at the time of admission/readmission and Examination fees is to be collected at the time of form fill-up for University exam.
There is no provision of refund of fees deposited by the candidate after the admission.
Syllabus:
As followed by the University
Eligibility:
Bachelor degree holders of any institute/University recognised by the UGC having secured at least 50% of marks for General & 45% marks for SC/ST Candidates in the relevant subject, such as Medicine, AYUSH, Dental Science, Allied Medical & Health Sciences, Veterinary Sciences, Nursing, Epidemiology, Occupational Therapy, Physiotherapy, Population Sciences/ Studies, Statistics, Biostatistics, Demography, Life Sciences, Social Sciences, Social Work, Public Health Engineering, Nutrition, Home Science, Community Sciences, Psychology, Sociology, Anthropology, Economics, Management and Law.
Students appearing in the final degree examination can make a provisional application, pending publication of results subject to meeting minimum eligibility requirements at the time of interview. Internship, if required for the course need to be completed before the admission. Admission to the course is based on the combined result of online/offline written test and interview.
Required documents:
Proof of date of birth.
Attested copies of all certificates and mark sheets starting from Matriculation.
Caste certificate/ Certificate claiming reservation (if any) from the competent authority.
Persons working in any organisation shall have to submit "No Objection Certificate

" (NOC) at the time of admission.
Completion of internship certificate, if required for the course.
Entrance Test:
All eligible candidates will have to appear an entrance test online/offline which will be communicated later. All the questions are of short multiple choice question (MCQ) type and compulsory. Each question carries 2 marks. One mark will be deducted per wrong answer. The questions for entrance examination will cover General Public Health & Scientific Awareness, Reasoning, Quantitative Aptitude, General English including Grammar/ Common errors. Place and date of written examination will be communicated in due course.
Selection Procedure:
A selection committee constituted by Director, ICMR-RMRC, Bhubaneswar will select the candidate based on following:
a) Review of application form
b) Written test
c) Personal Interview
Reservation/Relaxation will be followed as per norms being followed by Govt. of Odisha / University.
Mere possession of eligibility criteria will not entail selection for the course. The decision of Director, RMRC, Bhubaneswar regarding selection of candidates & number of students to be admitted within the rule shall be final.
The candidate will be informed by letter/e-mail regarding date of written test, interview, venue, etc.
The authority reserves the right to accept/reject any or all the applications or the entire selection process without assigning any reason thereof.
The internship after 2nd semester & dissertation (4th semester) requires students to conduct field survey & project work with different institutions & Public health organisations.
How to apply:
Prescribed application form can be downloaded from the link given in institute's Website: www.rmrcbbsr.gov.in & www.icmr.nic.in. The prescribed application format in the Website should only be used as application form. Any other form will not be considered.
Application is to be submitted along with the application fee of Rs. 600/- (Rupees Six Hundred only) or Rs. 300/- (Rupees Three Hundred only) for SC/ST candidates by means of demand draft drawn in any nationalized bank in favour of the "Director, RMRC" payable at Bhubaneswar. Application without the application fee will not be considered.
Duly filled in application form with necessary documents and original draft should be sent to "The Director, ICMR-Regional Medical Research Centre, Chandrasekharpur, S. E. Rly. Project P.O., Bhubaneswar, Odisha, PIN-751023", superscribing "Application for MPH" on the top of the cover.
The completed application form with enclosures & original draft can also be submitted in the drop box available at Reception Counter of RMRC up to the last date during the office hour.
Important notes:
Availability of application form: 05th August, 2021
Last date for receipt of completed applications at RMRC: 27th August, 2021
At present there is no provision of hostel accommodation for this course.
For admission related query kindly contact: Mob: 7978179782, 8307932643 E-Mail: mph.rmrc.bbsr@gmail.com
To view the official notice, click on the following link:
https://main.icmr.nic.in/sites/default/files/Courses-Trainings/MPH_Admission_Announcemement_2021-22.pdf