JIPMER extends last date for submission of PhD concept proposals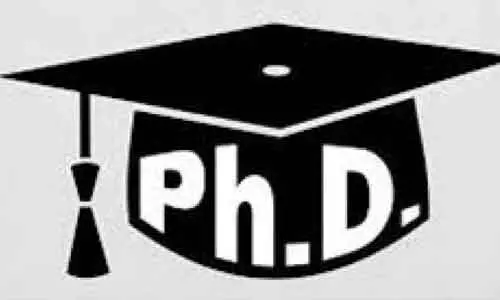 Puducherry: Through a recent notice, the Jawaharlal Institute of Post Graduate Medical Education and Research (JIPMER) has announced the extension of last date for submission of concept proposals for PhD.
All the concerned are informed that the last date for submission of Concept proposals in connection with admission to PhD course for the year 2021 is extended up to 10.00 a.m. on 16.08 2021.
The approved PhD Guides, who are willing to take students, are therefore requested to fill in the attached form and return the same to the office of the Dean (Research) within the stipulated time.
The soft copy of the same should be e-mailed to research@jipmer.edu.in.
For form, click on the following link:
https://medicaldialogues.in/pdf_upload/circular42-158761.pdf
For more details, log on to the official website of JIPMER:
Earlier, JIPMER had
invited the online applications for submission of proposals to the Institutional Ethics Committee Interventional Studies for July 2021.
Faculty, PhD scholar, P.G. and U.G. Students are invited to submit research proposals approved by JSAC/PGRMC/SCTRC/GJ-STRAUS for approval by Institutional Ethics Committee – Interventional studies in the prescribed proforma available on website.
1. Kindly use the link https://iecmanager.org/institution/283 for filling the online version of JIEC application form and relevant annexures.
2. PIs are required to upload the soft copy of their signed declaration form, consent forms and scientific proposal to https://iecmanager.org/institution/283.
3. One original hard copy of the following documents is required to be submitted to Member-Secretary, Institute Ethics Committee (IEC) at Institute Ethics Committee office, First floor, Administrative block, JIPMER.
a) Covering letter
b) JSAC/ UGRMC/PGRMC certificate
c) Informed Consent Documents (PIS, Consent forms , Assent form etc.)
d) Research proposal (JSAC ver. July 2020) / PGRMC proposal dated 15.11.2020
e) Data collection proformas, Questionnaire etc.
f) CV of PI / Co-PI (s) / Guide/ Co-Guide (s)
g) Printout of the online IEC application
h) Signed Declaration form
i) Any other documents
(PIs / Students are requested to attach the documents in the above given order i.e a to i )
4. Procedure and guidelines to upload proposal on e-EC portal is available in the JIPMER website https://jipmer.edu.in/research/research-committees/institute-ethicscommittee/important-information
5. The hard copy should be typed using both sides of A4 size paper, in 11 font size with 1.5 spacing and page numbering.
6. The last date of submission of proposals to reach the office of the undersigned for consideration of approval by Institutional Ethics Committee for the month of July is on or before 09-07-2021 (Friday). Proposals submitted before the last date will be taken up for discussion in IEC Interventional committee meeting scheduled to be held on 29-07-2021 (Thursday).
Read also: JIPMER Invites Applications For Submission Of Proposals To Institutional Ethics Committee Interventional Studies July 2021