JIPMER informs on payment of exit exam fee for DM, MCh February 2021 session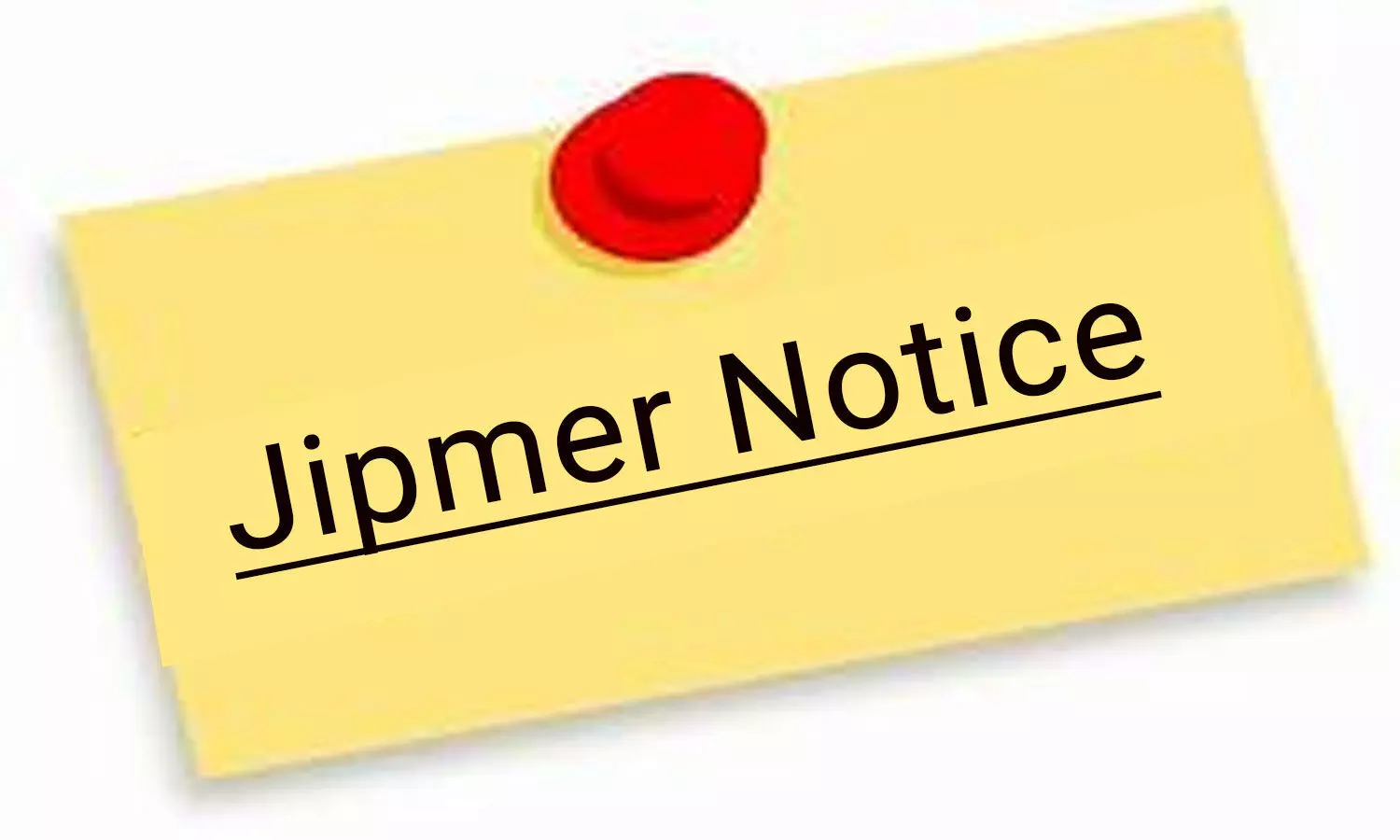 Puducherry: Through a recent notice, the JIPMER has informed about the payment of exit exam fee for DM, MCh courses for the session February 2021
The Students of D.M./M.Ch. Courses appearing for the session February 2021 Examinations (Regular / Arrears) are instructed to apply through online www.jipmer.edu.in-exams-DM-MCh February 2021 Exit exams.

A candidate shall be permitted to appear for Professional / Annual Examination only if He / She secures not less than the required percentage of attendance (75% or 80%) and Internal Assessment Mark (35% or 50%) as prescribed by the regulations. If shortage of attendance is beyond the condonation limit, candidates will not be allowed to appear for the Examinations and the paid fee will not be refunded or adjusted.
The Examination Fees mentioned hereunder are to be remitted through online.
SI.
No.

Course

Description

Amount

1.

DM / M.Ch.

Rs. 2500 /- (for each Theory Paper)

Rs. 5000 /- (for Practical Paper)

COMMON TO ALL

Application Fee

Rs. 100 /-

STUDENT WHO ARE APPEARING (FIRST ATTEMPT) FOR FINAL YEAR EXAMS / SEMESTERS

Statement of Marks Fee

Rs. 1500 /-

Provisional Pass Certificate

Rs. 500 /-
Important Dates: -
Application & Online Payment of Fee starts from: 30.01.2021 (Saturday)
Last Date for application & Online Payment of Fee: 05.02.2021 (Friday)
Application cannot be submitted after last date, 05.02.2021.
Students are instructed to collect their Hall Ticket from ACADEMIC SECTION on 08.02.2021 & 09.02.2021.
To avoid payment failure during application submission, the students are advised to apply through Desktop Computer or Laptop.
Smartphones may not be used for application submission.