JIPMER issues instructions for Submission of Dissertation books of PG students, July 2021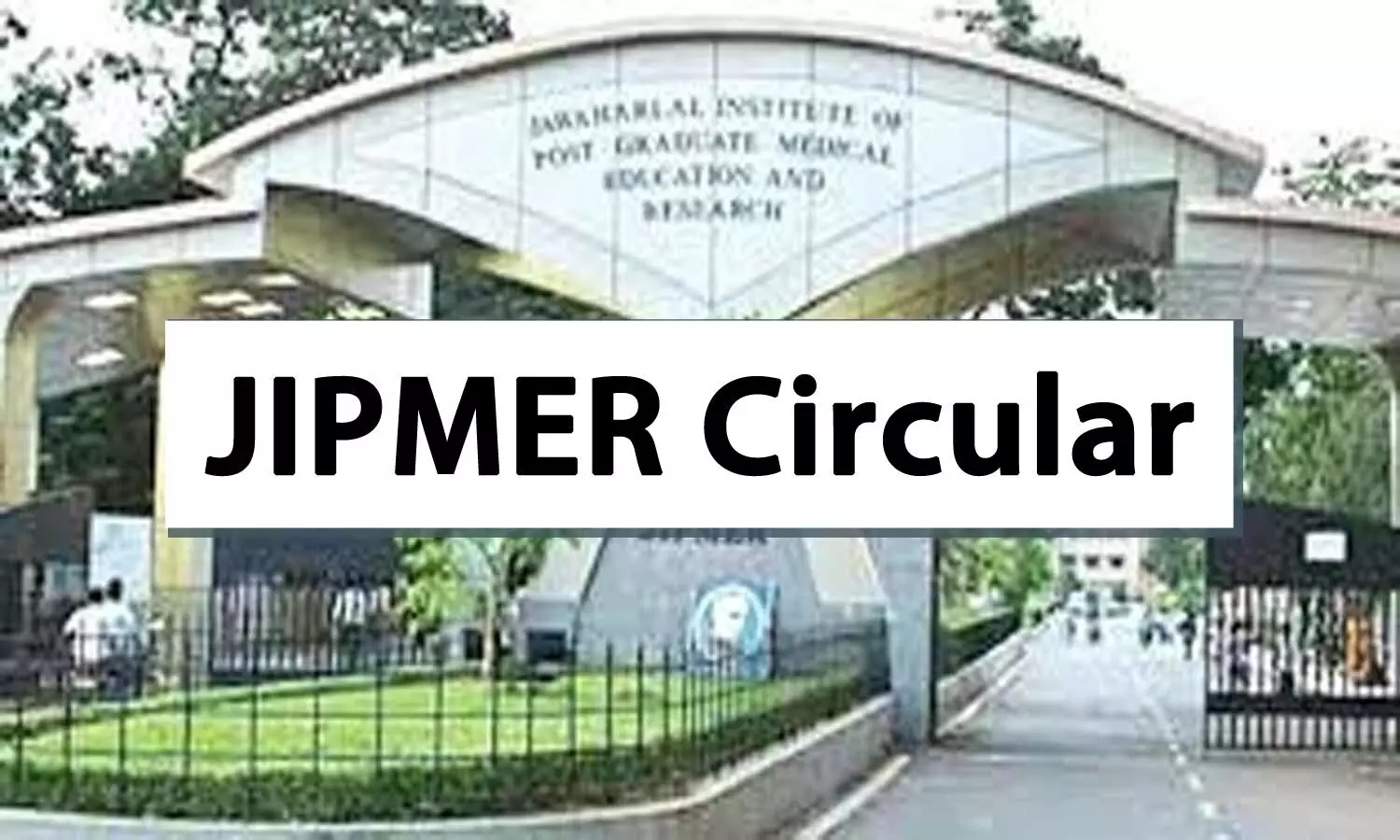 Puducherry: Through a recent notice, the Jawaharlal Institute of Post Graduate Medical Education And Research has released instructions regarding the Submission of Dissertation books of PG students, July 2021
It is informed that all final year PG (MD/MS/DM/MCH) students who were admitted during July-2018 session and are due to appear for the final examination in June/ July, 2021 have to submit their dissertation books on or before 15-03-2021 after paying a fee of Rs.3000/- (Rupees three thousand only).
The payment has to be made only through Net banking/Credit Card/Debit Card. The last date for late submission without fine is 15-04-2021.
Late submission between 16-04-2021 to 30-04-2021 will attract a fine of Rs.10000/- (Rupees ten thousand only).
Dissertation books will NOT be accepted beyond 30-04-2021.
The dissertation books should be prepared as given below:-
Number of copies to be submitted - 2 (one will be returned to the student after the signatures are inked)
Length — approximately 50-60 pages
Font — Arial / Times New Roman
Size of font — 11/12
Spacing — Single/1.5 spaced
30-40 lines/page, 400-450 words/page
Executive bond paper
Printing - Both sides
Margins — Left 1.5"; Right 1" Top 1" ; Bottom 1"
Continuous pagination
Binding — Spiral binding
Two hard copies of the dissertation books along with one soft copy of the entire dissertation book on a CD should be submitted to the Dean's (Research) office before the deadline. One soft copy complete in all respects should be mailed to pgdissertationjipmer@gmail.com This is issued with the approval of the competent authority.
To view the official notice, click on the following link:
For more details, log on to the official website of JIPMER: