MBBS seats increased by 53.22 percent, PG Medical seats by 80 percent from 2014 to 2020: MoS Health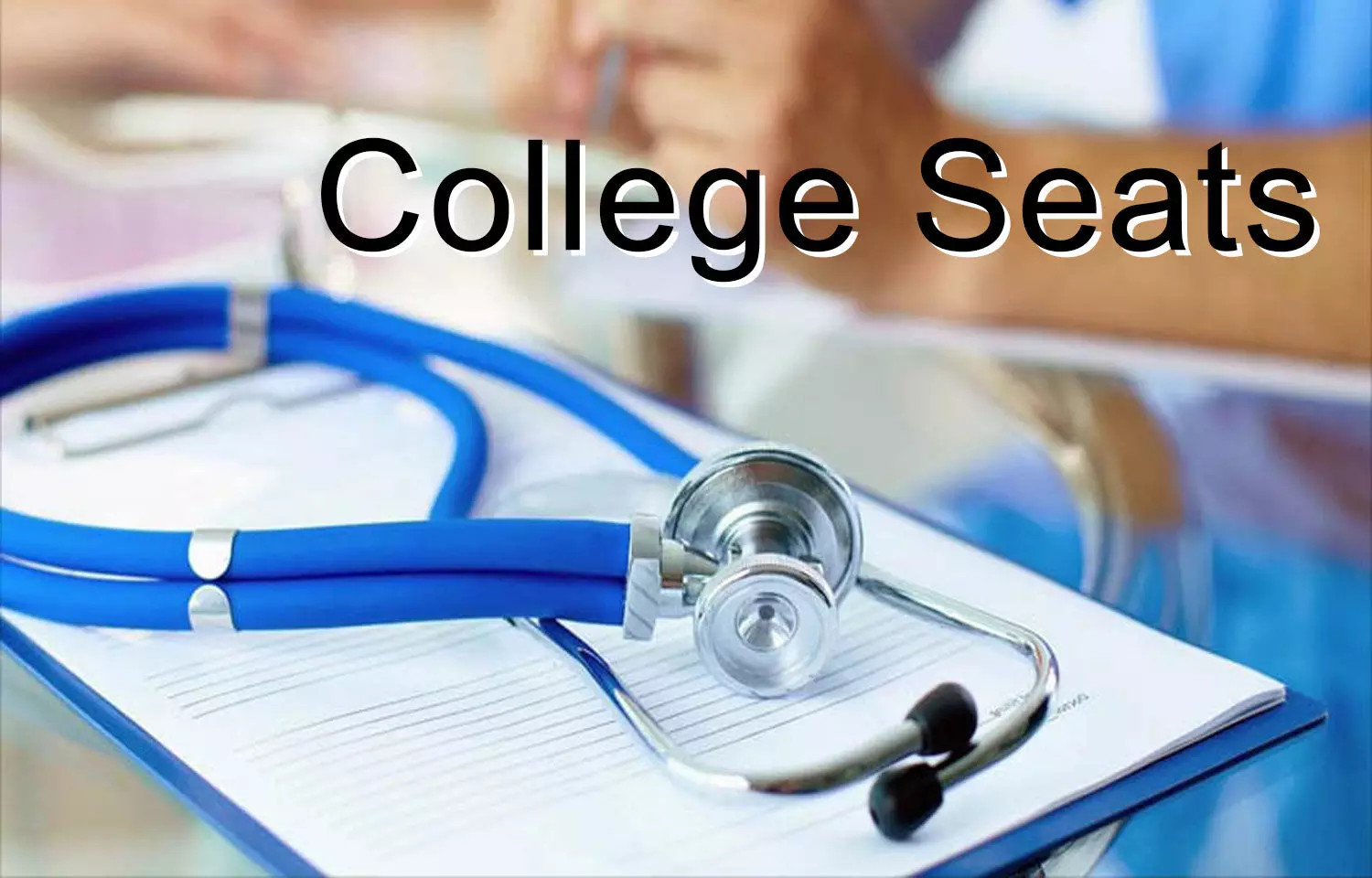 New Delhi: The number of MBBS seats in the country has increased by 53.22 per cent and the number of PG Medical seats has increased by 80 per cent from 2014 to 2020, the Minister of State (Health and Family Welfare) MoS Health Dr Bharati Pravin Pawar recently informed the Rajya Sabha.
The information was shared as a reply to the query whether there was a massive increase in the number of medical and nursing seats in Government and private colleges are mandatory with an out of the box thinking to prepare for future India.
MBBS and PG Medical Seats in India
Medical Dialogues had earlier reported about the status of MBBS and MD/ MS /DM /M.Ch /Diploma seats in all medical colleges established across the country. With an intake capacity of 83,275 MBBS seats and 42,720 PG seats, there are a total number of 558 medical colleges currently functioning in India. Among these institutes, 289 medical colleges are controlled by the government, whereas a total number of 269 medical colleges belong to the private sector.

Now, stating that the COVID-19 pandemic has re-affirmed the importance of an adequate number of qualified and skilled human resources in health, the Minister provided a brief breakup on the increased rate of MBBS and PG Medical seats and informed:
"The number of MBBS Seats in the country has increased by 53.22% from 54,348 seats in 2014 to 83,275 seats in 2020 and the number of PG seats has increased by 80% from 30,191 seats in 2014 to 54,275 seats (including DNB & CPS seats) in 2020."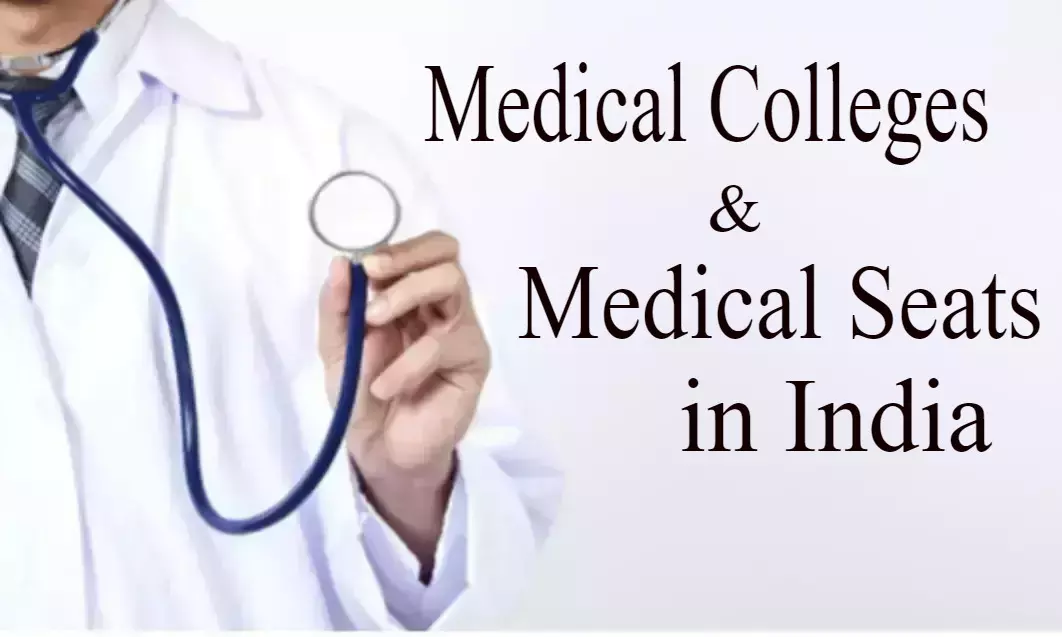 Also Read:With 83,275 MBBS, 42,720 PG seats 558 Medical Colleges Operative in India: Health Minister

Nursing Seats in India
The number of nursing seats in the country has increased as below:
1. ANM seats have increased by 5.73% from 52,479 in 2014 to 55,490 in 2020

2. GNM seats have increased by 12.38% from 1,15,844 in 2014 to 1,30,182 in 2020
3. B.Sc. (N) seats have increased by 21.24% from 83,192 in 2014 to about 1,00,865 in 2020
4. M.Sc. (N) seats have increased by 23.53% from 10,784 in 2014 to about 13,322 in 2020.
Meanwhile, the minister also informed regarding the various steps being taken by the government to further increase the availability of doctors and nurses in the country which include:-
1. Centrally Sponsored Scheme for establishment of new medical college by upgrading district hospital in under served districts of the country.
2. Centrally Sponsored Scheme for Strengthening/ up-gradation of existing State Government/Central Government Medical Colleges to increase MBBS and PG seats.
3. Viability Gap Funding Scheme for establishment of medical colleges in Public-Private Partnership mode.
4. A Consortium (a group of 2 or up to 4 private organizations) has been allowed to establish a medical college.
5. Relaxation in the norms for setting up of Medical College in terms of requirement for faculty, staff, bed strength and other infrastructure.
6. Enhancement of maximum intake capacity at MBBS level from 150 to 250.
7. DNB qualification has been recognized for appointment as faculty to take care of shortage of faculty.
8. Enhancement of age limit for appointment/ extension/ re-employment against posts of teachers/dean/principal/ director in medical colleges upto 70 years.
9. By amending the regulations, it has been made mandatory for all medical colleges to start PG courses within 3 years from the date of their MBBS recognition /continuation of recognition.
10. Provision has been made in the Regulations to offer less number of seats to the applicant medical college, in case, it falls short of minimum prescribed requirements of applied intake to avoid wastage of human resources.
11. Under the Central Sector Scheme - Development of Nursing Services, financial assistance to the tune of Rs. 7 crore for each institution is provided to schools of nursing to be upgraded to college of nursing.
12.The requirement of land to construct building for School/College of Nursing and Hostel has been relaxed.
13. The requirement of a 100 bedded parent hospital has been relaxed for hilly and tribal areas for School/College of Nursing and Hostel.
14. The student teacher ratio for M.Sc.(N) programme has been relaxed from 1:5 to 1:10.
15. Student patient ratio for Nursing Institutions has been relaxed from 1:5 to 1:3.
16. Distance from Nursing School to hospital has been relaxed from 15 km to 30 km. However, for hilly and tribal areas the maximum distance is 50 km. Superspeciality hospital can start M.Sc.(N) without having under graduate programme.