AIIMS INI CET 2021: Provisional results released, check out now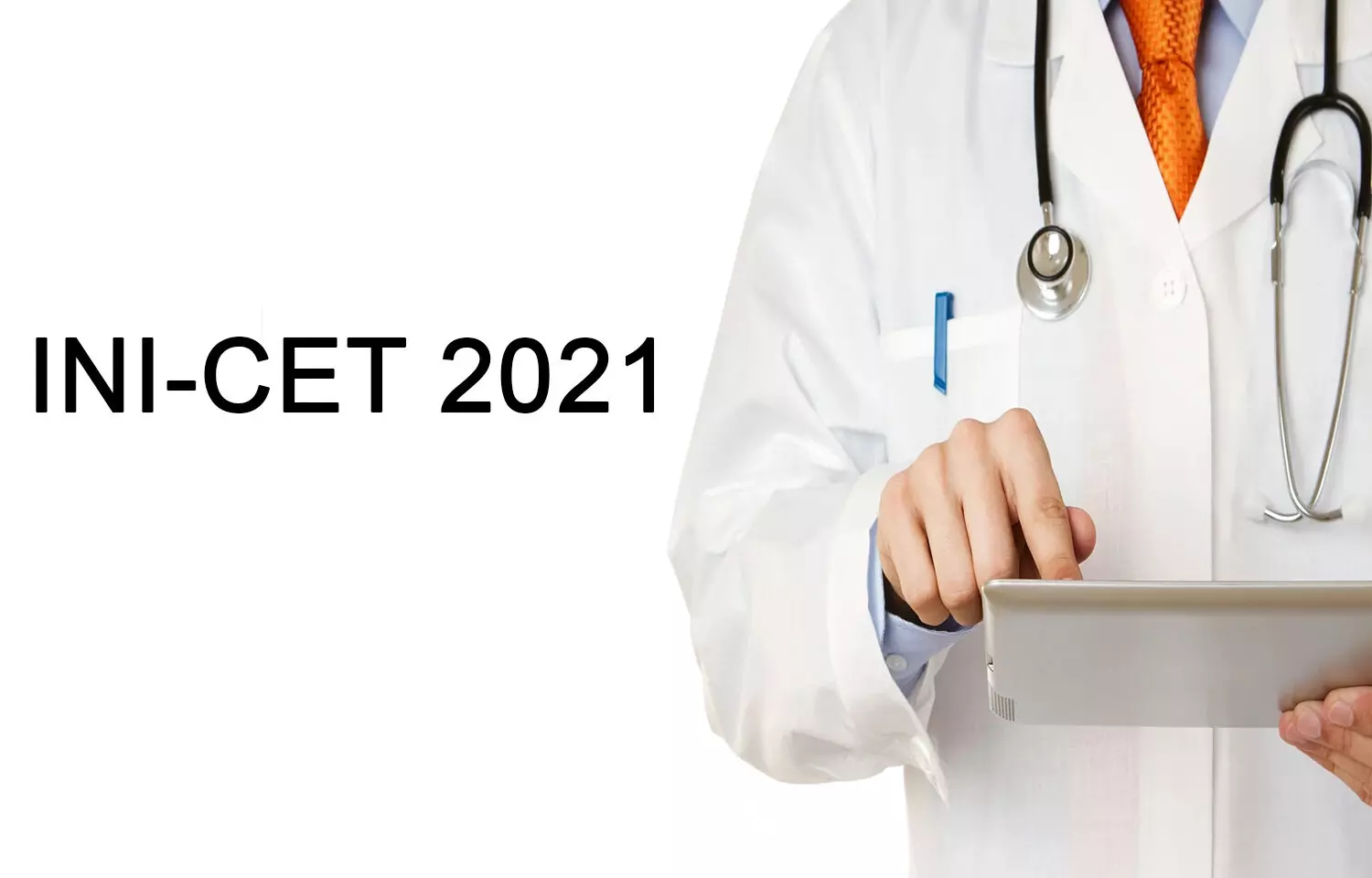 New Delhi: Through a recent notice, the All India Institute of Medical Sciences (AIIMS) has declared the provisional result of the Institute of National Importance Combined Entrance Test (INI‐CET) for July 2021 Session.
All the concerned candidates who had appeared for the INI-CET can view the roll number wise list on the basis of performance in Online CBT Examination held on 22‐07‐2021 for admission into postgraduate courses [MD, MS, DM (6 yrs), MCh (6 yrs) and MDS] July 2021 Session at the Institutes of National Importance (INI) for medical education namely, AIIMS‐New Delhi and seven other AIIMS, JIPMER Puducherry, PGIMER‐Chandigarh, NIMHANS‐ Bengaluru.
The Final postgraduate seats available for seat allocation based on rank in INI‐CET for July 2021 session has been published on website vide notice no.108/2021 dated 21/07/2021.
IMPORTANT:
1. This result is published on the basis of information provided by the candidates in the online application for INI‐CET without any scrutiny regarding detailed eligibility, category certificates, sponsorship certificate etc. as applicable.
2. All candidates (including those who have not qualified) have been awarded percentile score based on their performance in INI‐CET held on 22nd July 2021. This can be viewed in MyPage on portal ( www.aiimsexams.ac.in ) after login using Candidate ID and Password.
3. The Qualifying percentile of the qualified candidates have been determined according to the pattern & scheme of Examination mentioned in the Prospectus for Part – A as per following detail: ‐
S.No.

Category

Qualifying Percentile

1

For Unreserved (UR) seats including Overseas Citizens of India

(OCI), EWS and Sponsored/Deputed/Foreign National

50 Percentile

2

OBC, SC, ST, PwBD

45 Percentile

3

Bhutanese Nationals (PGI‐Chandigarh only)

45 Percentile
4. In cases where more than one candidate secures equal MARKS, tie has been resolved by applying the following criteria sequentially: ‐
(i) Less negative marks and
(iii) Older by age.
5. Status after preliminary verification of uploaded certificate (OBC/EWS) will provided in email by 30th July 2021. Validity of category certificate shall be applicable as published in INI‐CET INFORMATION BROCHURE (Prospectus Part A) – July 2021 Session at page 8 in Note 2. Candidates who have claimed community reservations/relaxation and fail to provide valid certificates and are within the cut‐off percentile for unreserved seats shall be treated as Unreserved. Candidates who have claimed community reservations/relaxation and fail to provide valid certificates and are not within the cut‐off percentile of unreserved seats shall not be considered as qualified even if their roll no appears in this result.
6. This result is provisional subject to fulfillment of the eligibility conditions as laid down in the advertisement, prospectus published and selection is subject to the verification of eligibility, documents in original etc. as applicable to the respective INIS as per prospectus. Any qualified candidate who fails to fulfill eligibility criteria of respective INIs will not be considered for Seat Allocation in that Institute.
7. Candidates, found eligible from the qualified list, on the basis of preliminary scrutiny to be done before start of Seat Allocation, equal to eight times the final total seats as published in each category shall be called for Choice making for Subject & Institute in online Rounds of seat allocation.
8. The detailed procedure for making choice & preference of Institute and Subject for seat allocation on the basis of INI‐CET Rank will be notified on the website www.aiimsexams.ac.in
9. All communication shall be made through website/email/SMS on www.aiimsexams.ac.in/ registered email address/ registered mobile number of the candidates. AIIMS is not responsible for any loss on account of delay in access of website/email/SMS or failure of non delivery of email/SMS. All candidate should remain alert and visit website for more details.
THE RESULT IS PROVISIONAL SUBJECT TO VERIFICATION OF DATA & RECORDS
To view the official notice, click on the following link:
https://medicaldialogues.in/pdf_upload/result-inicet-july-2021-session-157969.pdf