JIPMER notifies on 2nd Stray vacancy counselling for vacant MBBS seats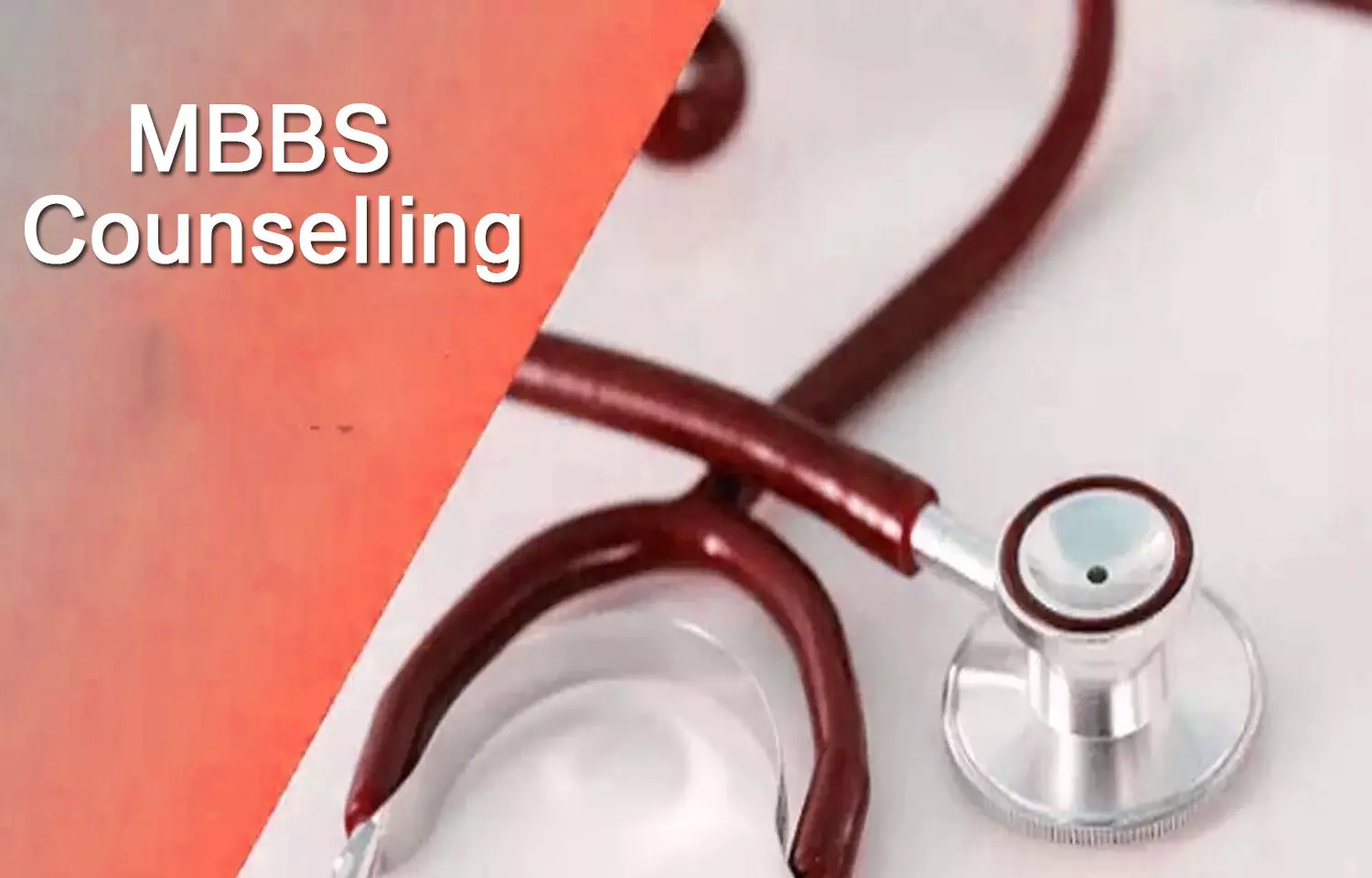 Puducherry: Through a recent notice, the JIPMER has informed about the second round of Stray vacancy counselling for any vacant MBBS 2020-21 session seats of JIPMER Karaikal campus.
The second round of stray vacancy counselling will be conducted on 15th January 2021 for any seats that may fall vacant in JIPMER Karaikal campus after the first round of counselling that had been conducted on 10th January 2021.
The counselling will be held in JIPMER Puducherry campus at the venue mentioned below.
Registration process:
1. Registration is mandatory.
2. Registered candidates should be willing to participate in-person if shortlisted for the second round of JIPMER stray vacancy counselling.
3. All candidates whose names appear on the "ELIGIBLE LIST FOR STRAY VACANCY ROUND UG 2020 MBBS/BDS (OPEN)" uploaded by MCC on 7th January 2021 must register with JIPMER, if they wish to participate in the second round of stray vacancy counselling for JIPMER Karaikal campus.
4. The registration link is https://forms.gle/z1tt4z9ihESLctRY6. Registration should be completed by 12 Noon of 12th January 2021.
Preparation of merit list for the second round of stray vacancy counselling:
1. From the eligible candidates registered through the above link, a list of candidates ten times the number of vacant seats in each category will be prepared based on merit and uploaded on www.jipmer.edu.in in the evening of 12th January 2021 along with the updated vacant seats list.
2. Those candidates who have registered by the above link but their names are not shortlisted on the published merit list will NOT be allowed to participate in the counselling and are asked NOT to report to JIPMER.
Counselling process:
1. The counselling will be held on 15th January 2021 from 8:30 AM at Dr. APJ Abdul Kalam JIPMER Auditorium, Puducherry.
2. The candidates must be physically present with all the required original certificates as per Appendix A at the time of counselling.
3. Bona fide certificates will NOT be accepted.
List of Original Certificates:

1. Medical Counselling Registration slip for stray vacancy round (to be downloaded from MCC website)
2. NEET Score Card
3. NEET Admit Card (Hall Ticket – Original)
4. Age proof certificate (Birth certificate/10th/12th Mark sheet).
5. 10th Std Mark sheet
6. 12th Std Mark sheet
7. Conduct and Character certificate from the School where he/she completed his/her Higher Secondary study.
8. Transfer Certificate
9. Migration Certificate in case of CBSE, CISCE, etc.
10. Residence/Nationality/Domicile certificate issued by Revenue authority not below the rank of Tahsildar/Dy. Tahsildar or Aadhar card/Voter ID/Passport.
11. Community Certificate/EWSs Certificate (if applicable):
a) For OBC Category:
OBC (Non-Creamy Layer) certificate must be in the format as mentioned in the Annexure-I. OBC (NCL) certificate to be produced at the time of interview should not be older than one year on date of counselling.
b) For SC/ST Category:
SC/ST certificate must be in the format as mentioned in the Annexure II.
c) For EWS category:
Reservation for Economically Weaker Sections (EWSs) shall be applicable as per Govt. of India policy Office Memorandum No. 36039/1/2019-Estt (Res) DoPT dated 19th January 2019 and 31st January 2019. EWSs Candidates will attach current certificate issued by the competent authority in the form prescribed as per Annexure III.
The certificate should be issued by the Revenue Officer not below the rank of Tahsildar/Dy. Tahsildar if he/she belongs to SC/ST/OBC/EWS category. In case the certificates in regional language, the English version of the certificate duly attested by a Gazetted Officer should also be furnished.
12. For Non-Resident Indian candidates:
Recent NRI Status certificate of the parent or candidate issued by the Indian Embassy of the respective Country with the Embassy seal.
13. For Overseas Citizen of India: Certificate of Registration for Overseas Citizen of India.
Shortlisted candidates should bring all original documents and photocopies of all necessary documents along with 6 passport size photographs on the day of counselling.
To view official notice, click on the following link: