NEET 2020 Conduct: Separate rooms for COVID-19 positive, Candidates with high temperature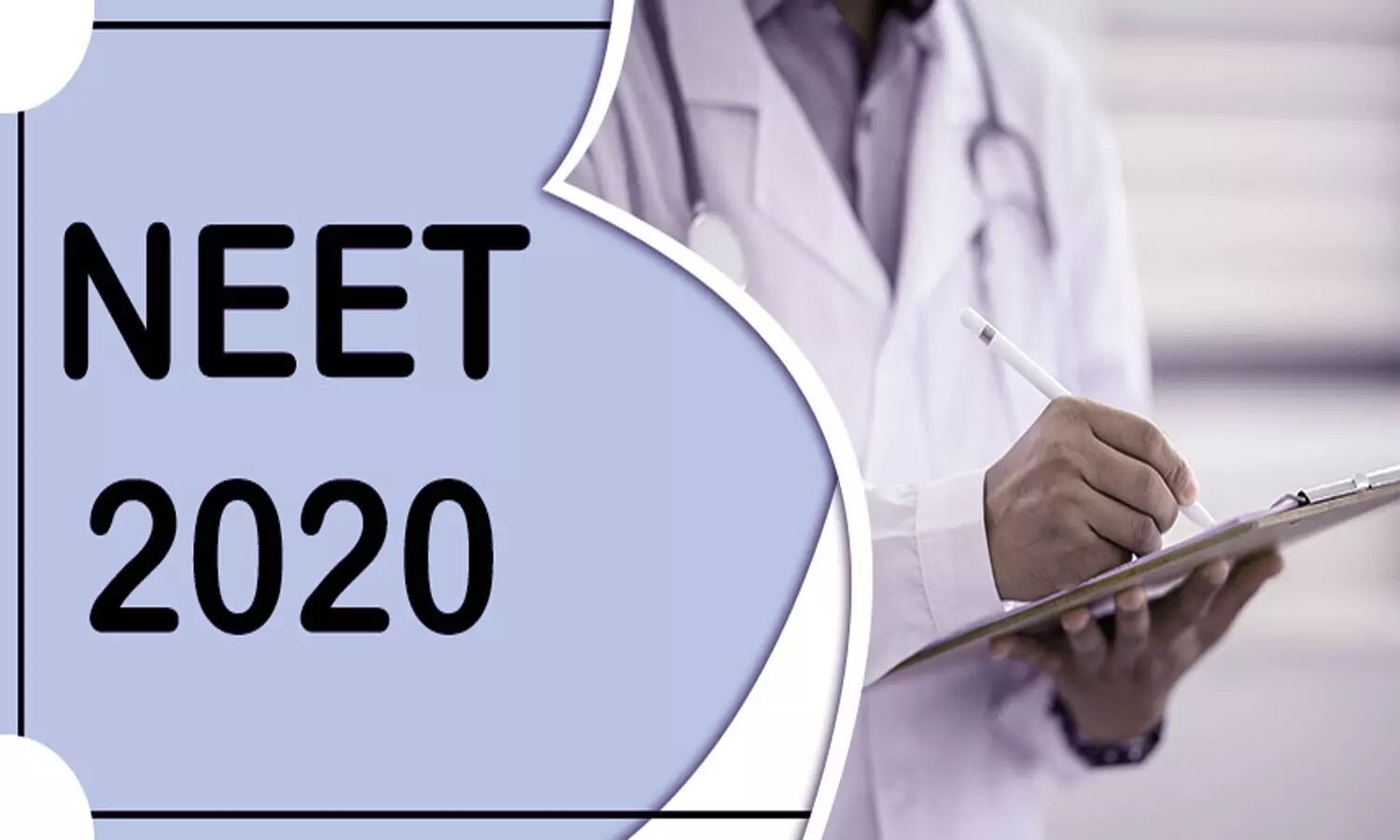 New Delhi: In an effort to pull off NEET 2020 smoothly and keep up with the prevention and safety norms during the exam day i.e. September 13th, the National Testing Agency (NTA) has allotted separate rooms for aspirants who are infected with COVID-19 or are symptomatic. This is being done is order to prevent the spread of coronavirus.

With the exams being held amid the ongoing pandemic, it has become a task for the testing agency to conduct NEET 2020 this year for which over 15.97 lakh candidates have registered.
With the latest pandemic threat, every process needs to be redefined to ensure strict compliance to all the required norms are put in place. This is to additionally assure the safety of both the candidates and all functionaries involved in the conduct of the examination. For this purpose, various major changes have been made to this year's Standard Operating Procedure (SOP) for the MBBS entrance exam.
Firstly, the NTA, the body with the responsibility to hold this medical entrance exam this year, has increased the number of examination centres across the country. For this year's exam, over 2546 exam centres were allotted, however, after the pandemic rose and social distancing became a regulation, it got necessary to ensure that this norm was being followed even during the examination. So, the exam centres have now been increased to 3843 for all NEET candidates.
The number of candidates per room has been reduced from earlier 24 to 12, now. For ensuring social distancing outside the examination hall, the entry and exit of candidates has been staggered. Adequate arrangements have also been made outside the examination centers to enable candidates stand with adequate social distancing while waiting. Candidates have also been issued advisory guiding them about "Do's and Don'ts" for proper social distancing.
Read Also: NEET 2020: NTA Notifies On Conduct Of MBBS Entrance Exam
Besides that, the NTA has also made provisions to ensure students with confirmed and suspected COVID infection can take the exam in isolated chambers, reports The Print.
Candidates displaying high temperature or are suspected to have Covid will be allowed to write their exam in isolation rooms.
As mentioned in the SOP, "If temperature is (> 37.4°C/99.4°F), they will be taken to Isolation Room. All processes of frisking and document verification will be done after a period of 15-20 minutes. In this time their temperature may become even normal, if not they will be allowed to take the examination alone in a separate room."
"If a candidate is Covid positive, there is a provision for him/her to sit in isolation room, but it is our assumption that they will not venture out for an exam in the first place," a senior NTA official informed The Print.
NTA has also written to the States Governments to extend support in local movement of the candidates so that they are able to reach their examination centres on time.
The NTA assures all candidates a safe environment for tests and solicits cooperation from the candidates and their parents in following the standard operating procedures.
TO view the Advisory: Read Also: NEET 2020: NTA Releases Advisory On COVID-19 For All Functionaries
Source : with inputs