50 MBBS students of Thrissur Medical College test positive for COVID, exposed under quarantine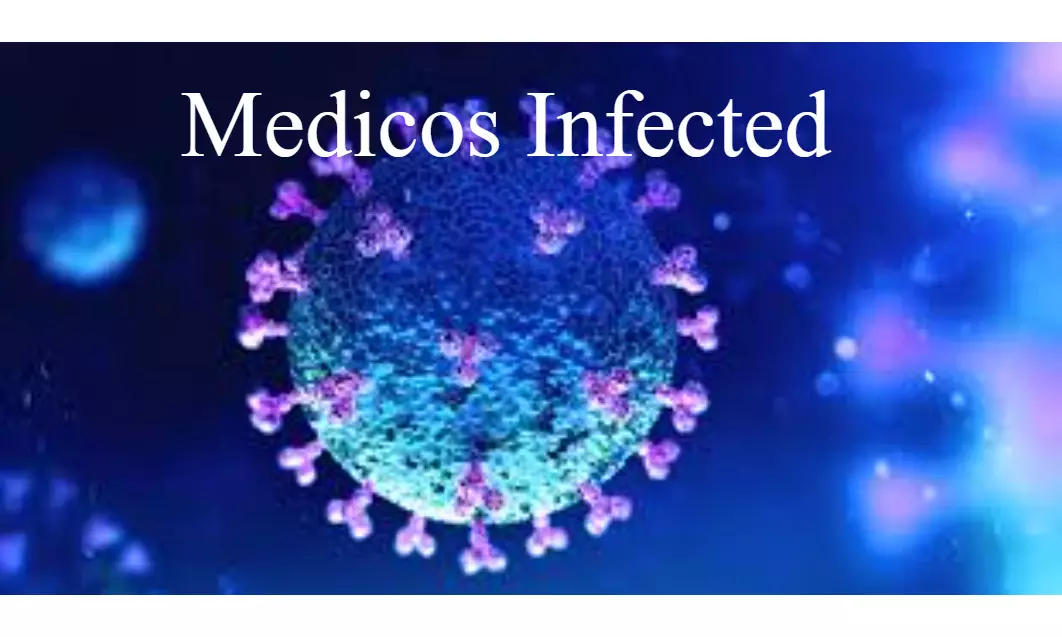 Thrissur: Almost 50 medicos in Thrissur Medical College and Hospital have reportedly tested COVID positive. The infected include 40 MBBS students and 10 post-graduate students.
It has greatly disrupted the management of the hospital as many who came in contact with the infected medicos also have to be quarantined.

According to a recent media report, the spread started after an employee of a coffee house situated on the premises of the hospital passed away a couple of days ago due to Covid-19 related complications. The coffee house is a facility at the MCH that provides food for the inmates. Authorities closed it down and 13 of its workers were also tested positive.
After this, the hospital authorities initiated a test drive on the hospital premises after which almost 50 medicos were tested positive. As per the authorities, the infected students had already received both doses of vaccine and the majority of them are asymptomatic. Many of the medicos were working in Covid wards and most probably after they got infected, the virus spread among other medicos also, a senior doctor told
Hindustan Times
.
"We started an inquiry about how the hospital has turned into a major cluster of the virus. The health department has also sought a report from the hospital," she said.
Under such circumstances, authorities have decided to quarantine more than 100 other students who came in contact with the infected. The students' hostels were also shut down.
Previously Medical Dialogues reported that 39 fully vaccinated medical students of the Government Medical Hospital were tested positive for Covid-19, but now the numbers seem to indicate that almost 50 medicos have been infected. The medical college closed due to Covid-19 induced lockdown, was reopened on June 1 and the first batch of the students reported back to the campus on June 5. The second batch of 175 students arrived on June 6, among whom the first case of Covid-19 was confirmed the same day, the authorities said.

Source : with inputs