DMER directs all medical, dental, paramedical, nursing colleges to reopen, conduct offline classes, Details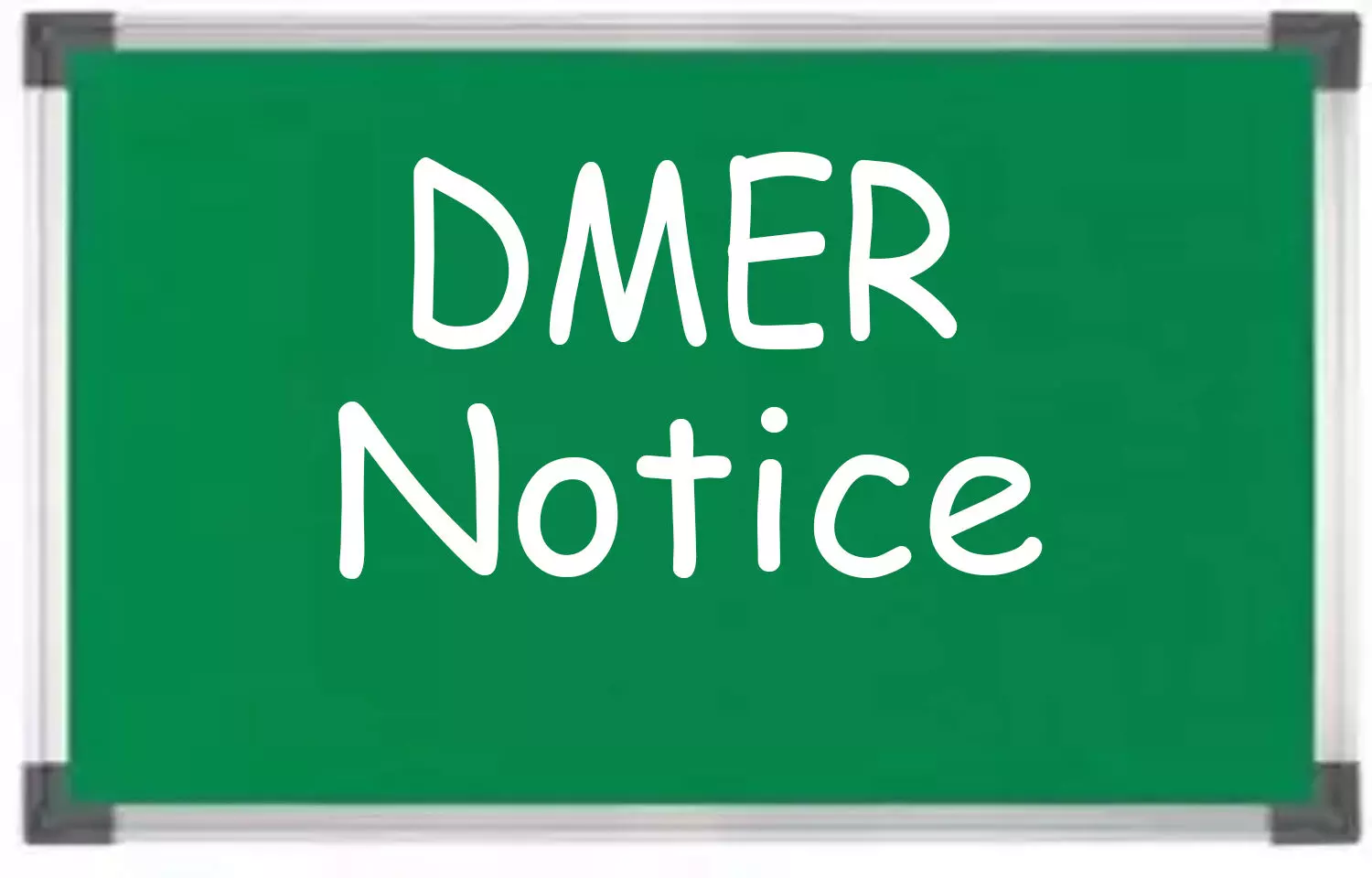 Haryana: Through a recent notice, the Directorate of Medical Education and Research (DMER) has directed the medical, dental, paramedical and nursing colleges to reopen and conduct offline classes from the mandated date.
All the concerned students and institutes' authorities are hereby informed that Government has decided to re-open all the Institutions with in the ambit of MER department whether Govt. or Private w.e.f. 05.07.2021.
All the medical colleges including University of Health & Science, Rohtak, University of Health Science, Kutail, Karnal, Pt. B.D. Sharma. UHS, Rohtak, BPS, Govt. Medical College for Women, Khanpur Kalan, Sonepat, SHKM, Govt. Medical College, Nalhar, Mewat, Kalpana Chawla Govt. Medical College, Karnal, ESIC. Faridabad, SGT Medical College. Village Budhera, Gurugram, Maharaja Aggrasain Medical College, Agroha, Al-Falah Medical College, Village Dhouj. Faridabad, M.M Institute of Medical Sciences & Research, Mulana, Ambala, Adesh Medical College, Village Mohri, Shahbad, N.C. Medical College & Hospital, Village Israna, Panipat, World College of Medical Sciences & Research, Gurugram as well as all the Dental Colleges, ParaMedical School/Colleges and Nursing School/Colleges in the State have been asked to comply with the directions.
".. You (the medical colleges) are requested to re-open/conduct offline classes w.e.f. 05.07.2021 of your institute and continue to work as usual following the standard Protocol of Covid-19 issued by the Government from time to time," the notice stated.
To view the official notice, click on the following link:

https://medicaldialogues.in/pdf_upload/reopeningallinstitute-156771.pdf

For more details, log on to the official website of DMER:
Directorate of Medical Education and Research supervises the working of 42 institutions including Medical and Dental Colleges, Teaching Hospitals and Health Units under its purview in order to achieve optimum academic standards. Promotion of research in instituitions is encourages. Despite existing financial constraints, efforts are made to provide maximum facilities required for students' education(Under Graduate, Post Graduate, Super Specialities), hospital services and research.

The Directorate of Medical Education and Research controls and regulates the administration of 11 Government Medical colleges and Hospitals along with Urban & Rural Health centres attached to them. It also regulates 3 Government Dental colleges & Hospitals. The Directorate supervises the Medical Education i.e.Under Graduate, Post Graduate and Super Specialisation. It also co-ordinates the Research activities in Fundamental Research, Applied Research & Operational Research in the Institutions under its control and through Out-reach Services. This enables the Government to improve Health Status of the people in the society.