Fees for Non-Clinical PG Medical courses under Management quota reduced at Puducherry Medical College, Details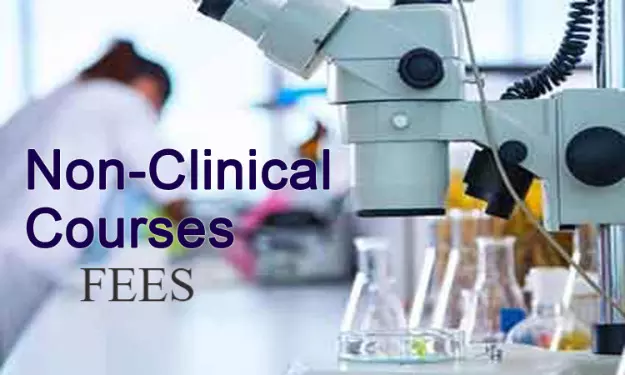 Puducherry: The Sri Manakula Vinayagar Medical College and Hospital administration has decided to reduce the tuition fees for admission of students in Non-Clinical PG Courses under Management Quota for this academic year 2020-21.

The confirmation to this effect comes via recent notice uploaded on the official website of the Centralized Admission Committee (CENTAC). Earlier, the Registrar at the SVM Medical College had written to CENTAC informing about the decrease in the fees for Non-Clinical courses and accordingly, the authority has now published the notice.
The notice clearly mentions that the tuition fees for MD Community Medicine and MD Pathology have been decreased to Rs 5 lakh and fees for MD Anatomy, Biochemistry, Physiology, Microbiology and Pharmacology has been reduced to Rs 1 lakh per annum.
All the concerned medicos who are aspiring to secure PG medical admission into Non-Clinical courses under management quota in Sri Manakula Vinayagar Medical College and Hospital, Puducherry this year, can view the detailed notice mentioning the fee structure below:
SI No

Name of PG course

Amount of reduced Tuition Fee

fixed

1.

M.D., Community Medicine

Rs. 5,00,000/- Per Annum/Student

2

M.D., Pathology

3.

M.D., Anatomy

Rs.1,00,000/- Per Annum/Student




4.

M.D., Physiology

5.

M.D., Biochemistry

6.

M.D., Microbiology

7.

M.D., Pharmacology
To view official notice, click on the following link:
https://medicaldialogues.in/pdf_upload/pdf_upload-132020.pdf
As it was mentioned on the website of the medical college, the tuition fees for students pursuing Non clinical medical courses under Management quota was Rs 6. 22 lakh.
Read also: CENTAC Invites Fresh Applications For NEET PG, MDS Counselling After Percentiles Reduce
Shri Manakula Vinayagar Medical College and Hospital (SMVMCH) was formed with the aim of providing good quality education in all fields, be it technical or medical. It aims to pay special attention to the weaker sections of the society to make it an all-inclusive growth. The college provides the students with all the modern facilities so as to make them self-sufficient entrepreneurs or successful employees. It believes in creating an environment where faculty and staff are driven by the zeal to serve people from all walks of life. It builds up on the values of discipline and excellence.