JIPMER Refrains hospital workers union from holding hunger strike, Warns of service Termination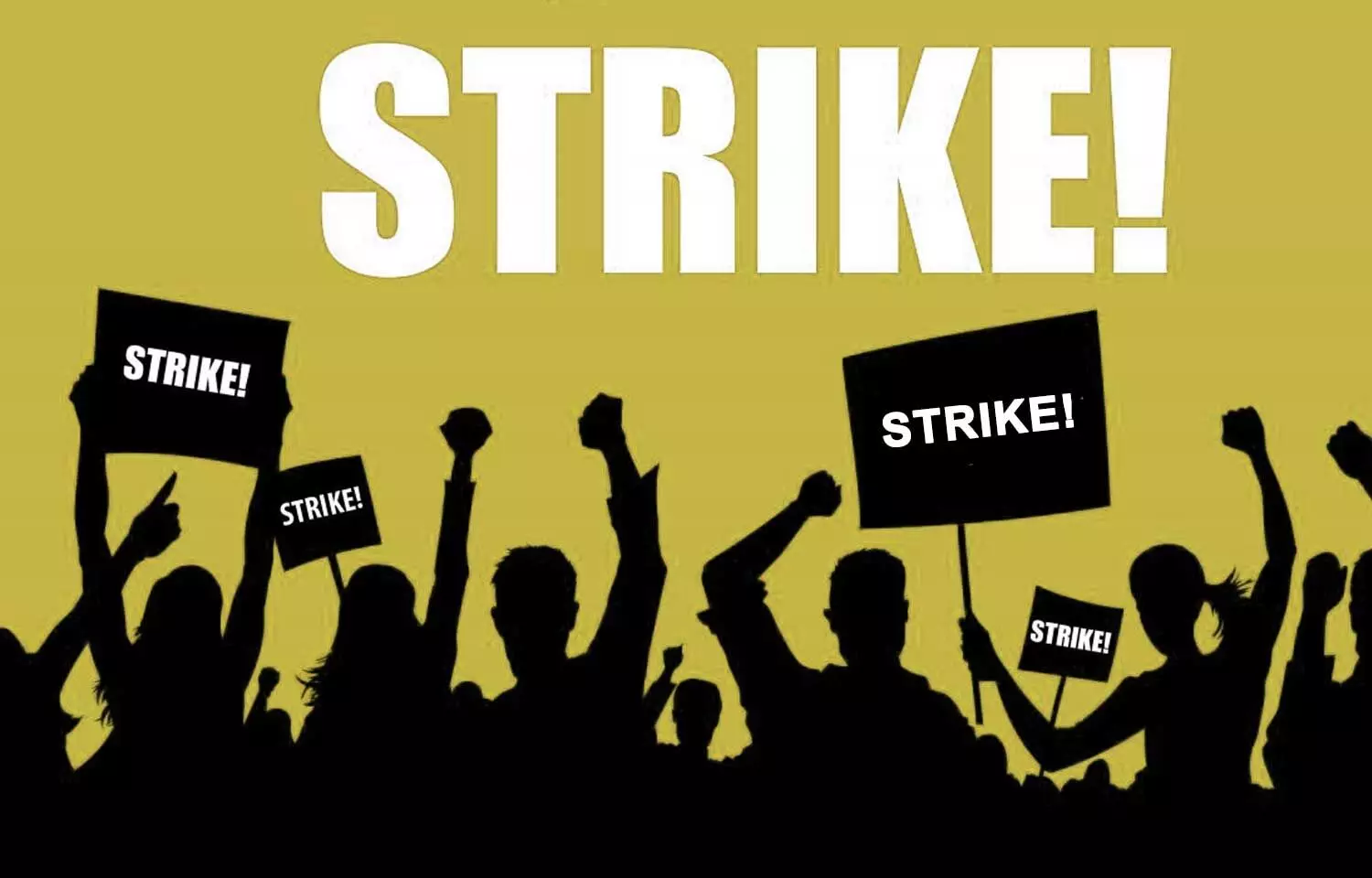 Puducherry: The authorities of Jawaharlal Institute of Post Graduate Medical Education & Research (JIPMER), in a recent circular, have warned the Hospital Workers Union against taking part in a protest as mentioned in their intimation to the authorities.
As per the intimation, the workers have planned to hold Hunger Strike on 27.05.2021 in front of the Administrative Block, JIPMER regarding their demands on the enhancement of Wages, Opening of EPF account for subscription, ad-hoc bonus other issued including regularization of their services.
The JIPMER circular dated 22.05.2021 by the Deputy Director of the institution advised the workers not to take part in such activities and also warned them of termination of services.
The circular clearly states:
"It is pertinent to note that "strike" includes a general, token, sympathetic, go-slow, sit-down, stay-in, "mass absentation from work without permission which is wrongly described as mass casual leave", or similar strike and participation in a bandh or similar activities.

Most importantly JIPMER, being an Institution of patient care services, definitely cannot afford to lose the services of the contract employees and they are advised to refrain from participating in any form of strike/demonstration/mass absenteeism or any such activities on the date as intimated by them failing which action in accordance with the rules will be taken.
The members of the said Union are also advised to refrain from participation in any such activities on the above-said date, which renders them liable to termination of services in due process and as per rules."
To view the official notice, click on the following link:
For more details, log on to the official website of JIPMER:
JIPMER is one among the very few institutions in the country which is providing teaching from undergraduate to superspeciality & sub-specialties, conducting path breaking research and providing specialty care of high order. The model of providing free specialty health care while maintaining quality and safety makes JIPMER a unique model in the country. JIPMER's success in providing best treatment even to the least affordable in the society makes it a model of speciality care delivery of the future. JIPMER continues to rank among the top best five medical schools in the country. JIPMER is witnessing expansion in the form of new campuses like JIPMER Karaikkal, JIPMER outreach centre at Yanam apart from the soon to be commissioned screening OPD block and superspeciality extention block. Conceptual plans for Puducherry second campus for Institute of organ transplantation and Institute of advanced trauma and rehabilitation were initiated during this period.