Kerala: Police registers case against 3 medicos for impersonation in MBBS exam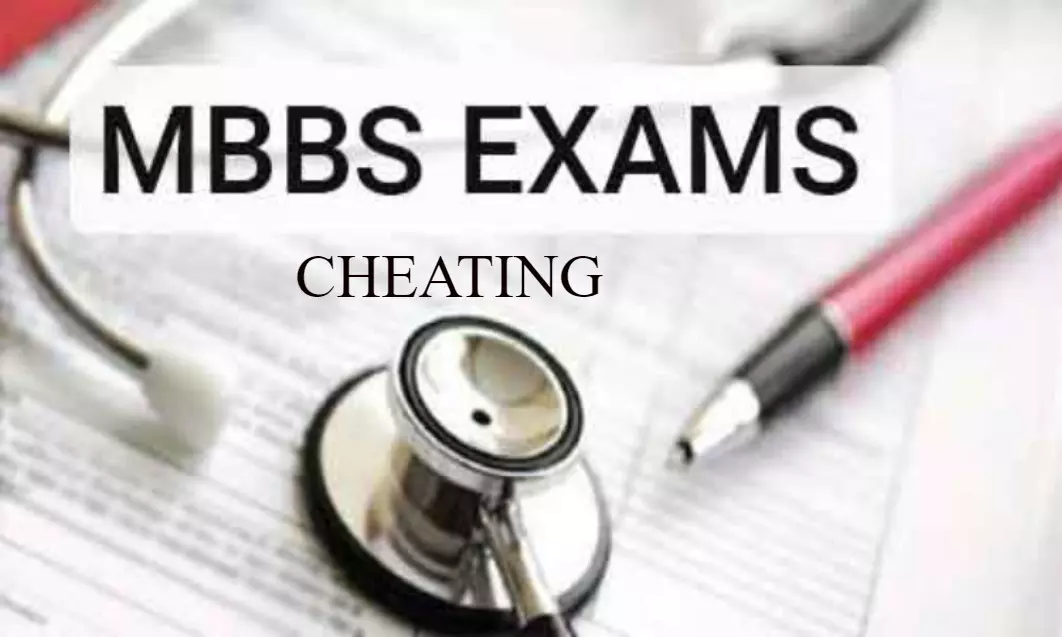 Kollam: The fate of three medical students is yet to be determined, as police have registered an impersonation case against the medicos in connection with the irregularities in the MBBS exam at Kollam Azeezia Medical College.

As per various media accounts, police will collect documents from the health university apart from seizing the exam papers written with the help of an impersonator.
Further, cops will also record the statement of the officials who conducted the internal probe. Moreover, the investigating team has decided to question the students strictly only after all the evidence connected with the case are collected.
Medical Dialogues team had earlier reported that the Kerala University of Health Sciences (KUHS) had debarred three medical students for five years from writing examinations after it was found that the medicos cheated by using proxy candidates. The three medicos were from the 2012 MBBS batch who failed to complete their course even after 9 years.
The University had ordered a detailed inquiry into the matter and had also suspended the Chief Examination Superintendent along with three women invigilators. Besides, the university had also called for a police probe and cancelled the exam centre at the college.

Also Read:Kerala: 3 medicos debarred for five years for impersonation in MBBS exam

As per a recent media report by
Kerala Kaumudi
, after the initial probe, a number of speculations have surfaced as to how the students might have pulled the cheating despite the surveillance. The initial investigation confirmed that their answers were not written by the medicos as the handwriting did not match. The university speculated that the answer sheets might have been carried out of the examination hall and handed out to proxy solvers.
However, the college denied the possibility of taking the question papers outside and stated that the whole process was in fact supervised by the representations of the university and also referred to the CCTV footage to prove that. Under such circumstances, the university also suggested that the students might have exchanged the answer sheets among themselves and jolted down the answers. Anyhow the grave irregularities in the exam process and the answer sheets were evident.
Police are still investigating the case and the fate of the 3 medicos is yet to be determined. Meanwhile, the on-duty officers are yet to give their statements to the police.
Further, a police officer told Onmanorama that an elaborate probe would be carried out to examine the role of more faculty members in the exam fraud.
Source : with inputs