Supreme Court stays HC order stopping Conversion to PG Diploma Seats to MD, MS seats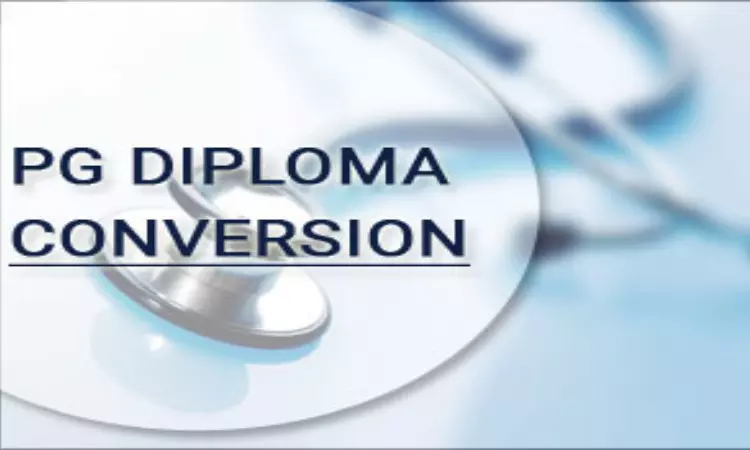 New Delhi: Responding to a plea of a medical college aggrieved because of the recent Telangana high court order that suspended the conversion of 18 PG Diploma seats into MD/MS seats for 2020-21, the Supreme Court of India has issued a stay order in the matter.
The apex court has also directed the various stakeholders including the Medical Council of India ( MCI), the central government, the National Board of Examinations (NBE) to respond in the matter
Medical Dialogues had earlier reported that Telangana HC had issued the suspension orders while hearing the plea of in-service candidates who stand to lose their special weightage of marks that they had with PG Diploma seats after the said seats got converted to full-fledged MD/MS seats. After hearing the petition, the bench found fault in the seat exchange policy adopted and followed by the Centre and state and observed that the decision would be helpful to private medical colleges and deprive the government doctors rendering services in rural areas of pursuing diploma courses.
Further expressing anguish over the government's move, the Telangana HC stated, "This is not the way the government doctors, who are waging a relentless war against COVID-19, should be treated."
Following the observations, the court suspended this surrendering seat exercise for the year 2020-21 and directed the authorities to continue with the old practice of giving weightage to in-service candidates.
Read also : Telangana HC slams MCI, Centre; suspends PG Diploma seat conversion to MD/ MS seats
However, challenging the said decision, Kamineni Medical College & Ors knocked on the doors of the Supreme Court, stating the decision of the HC was opposed that to principles of natural justice, as it "was passed without the presence of the petitioners", and even before affording them an opportunity to represent themselves. It further pointed out that the "Impugned Order is going to result in wastage of 18 post-graduation seats in medical colleges in Telangana for the academic year 2020-21, if not interfered with by this Hon'ble Court before the cut-off date."

The petitioners further pointed out that the last date for completing central counselling is May 31 and the Telangana High Court had fixed the next date of hearing on June 1.
Responding to the plea, the SC bench of Justices Mohan M Shantanagoudar and R Subhash Reddy which was convened through video conferencing issued a stay order on the matter and issued notice to the respondents