COVID 19 lockdown: WBUHS to hold webinar for its Medical, Dental students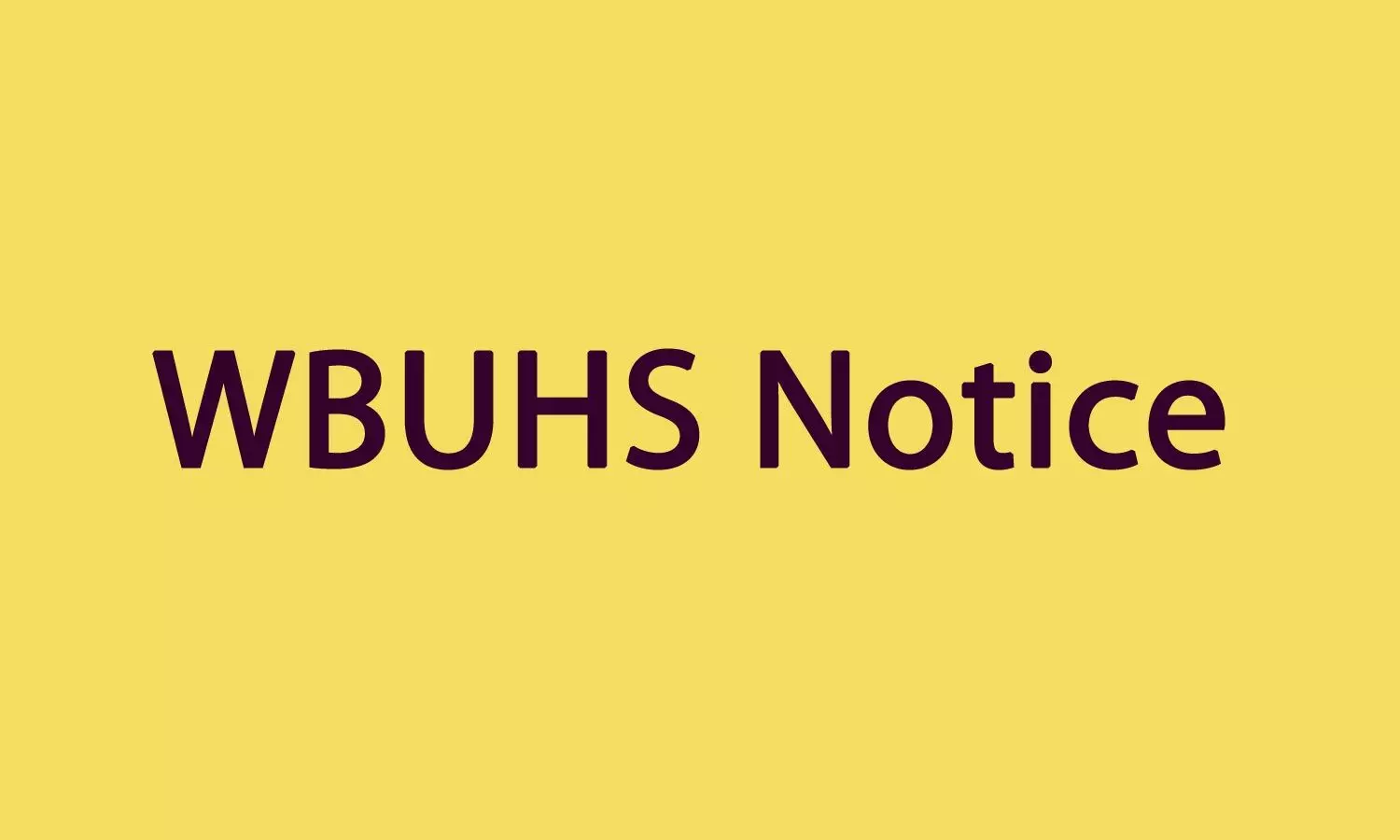 Kolkata: Through a recent notice, the West Bengal University Of Health Sciences (WBUHS) has informed that it is going to organise a webinar for its medical and dental students amid coronavirus lockdown.
During the last few months, some changes have been made in the Management of University Examinations, Review of Answer Books, downloading of Provisional Marks Statement, and some other related matters. Some initiatives for further standardisation of the system are also under consideration. Further, due to the spread of COVID-19 pandemic and continuous Lock-Down, along with others, academic activities and holding of University Examinations have been adversely affected.
In view of the above, a webinar with the representatives of the students [both Under Graduate (UG) and Post Graduate (PG) Courses] of all the Medical and Dental Colleges/Institutions under the University has been arranged to be held on 11.06.2020 at 1.00 PM onwards to discuss on the issues.
The Principals/Directors/Heads of all the Medical/Dental Colleges/Institutions have been directed by the Controller of examinations at the varsity inform the respective Students and select one representative of the PG Course and two representatives of UG Course from each College/Institution to attend the webinar. Details viz., Name, Class, Mobile No., and email address of each of the representatives may be sent to the Programme Officer of the University (Mobile/WhatsApp No. 9851322753, email: prog.officer@wbuhs.ac.in) within 5.00 pm of 09.06.2020.
The Student-Representatives may be advised to submit their suggestion(s), if any, within 5.00 pm of 10.06.2020 to the above-mentioned email Id with a copy to deputy.controller@wbuhs.ac.in fruitful discussion.
For joining the webinar, a link would be sent to the representative in due course. In case of any confusion/difficulty kindly contact Mr. Arnab Kumar Sarkar, Programme Officer
Agenda for discussion:

I. Steps taken to standardise the Examination Management and related matters
2. Further initiatives under consideration
3. Miscellaneous
https://medicaldialogues.in/pdf_upload/pdf_upload-129800.pdf