MSc Nursing 2020: PGIMER issues notice on Round 1 counselling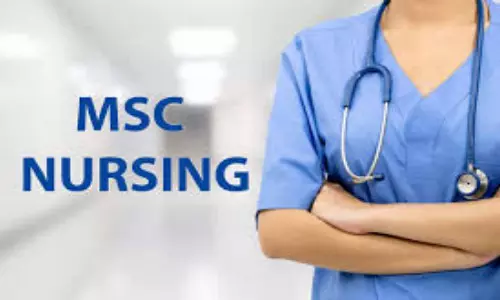 Chandigarh: Through a recent notice, the Post Graduate Institute of Medical Education and Research, Chandigarh (PGIMER) has informed about the Counselling for admission to MSc Nursing 2020 session.
For the Counselling session, the institute has also released the provisional result of candidates. It is informed to all concerned that some of the PGI Staff candidates had inadvertently filled up the application form under Non-PGI Staff category and their result of entrance examination was declared under Non-PGI Staff category. After considering them under the PGI Staff category, the revised result has been published. The result declared on 01.07.2020 stands withdrawn.
Revised score card/rank letter may be downloaded from the PGI website.
The 1st counseling for admission to M.Sc. Nursing has been scheduled to be held on 27th July 2020 at 03:00 PM at NINE Auditorium, PGIMER, Chandigarh. All the provisionally eligible candidates are requested to be present in person. They are required to be seated in Auditorium by 2:30 PM positively. Wearing of face mask and maintaining social distancing is a must. List of the provisionally eligible candidates is annexed. Mere reflecting name in the provisional list do not guarantee admission to the course. Their admission will be subject to further verification of original degree/certificates at the time of counseling/admission.

Selected candidates will be required to pay the fee etc. on the spot failing which her/his selection will be treated as cancelled and seat will be offered to the candidate in next counseling in order of merit.
To view official notice, click on the following link:

https://medicaldialogues.in/pdf_upload/pdf_upload-132260.pdf
The Postgraduate Institute of Medical Education and Research (PGIMER) Chandigarh was conceived in 1960 as a center of excellence which would endeavour to develop patterns of teaching in postgraduate medical education in as many branches as possible and attempt to produce specialists in several disciplines of medicine. It was also envisaged that these specialists would spread out in the country in various medical colleges and medical institutions and impart medical education of the highest standard to the students and set up nucleus of excellence in their own institutions. The PGIMER was also given the responsibility to broaden the horizons of medical knowledge by intensive research in the field of health.