AIIMS declares Post Basic BSc Nursing entrance exam final results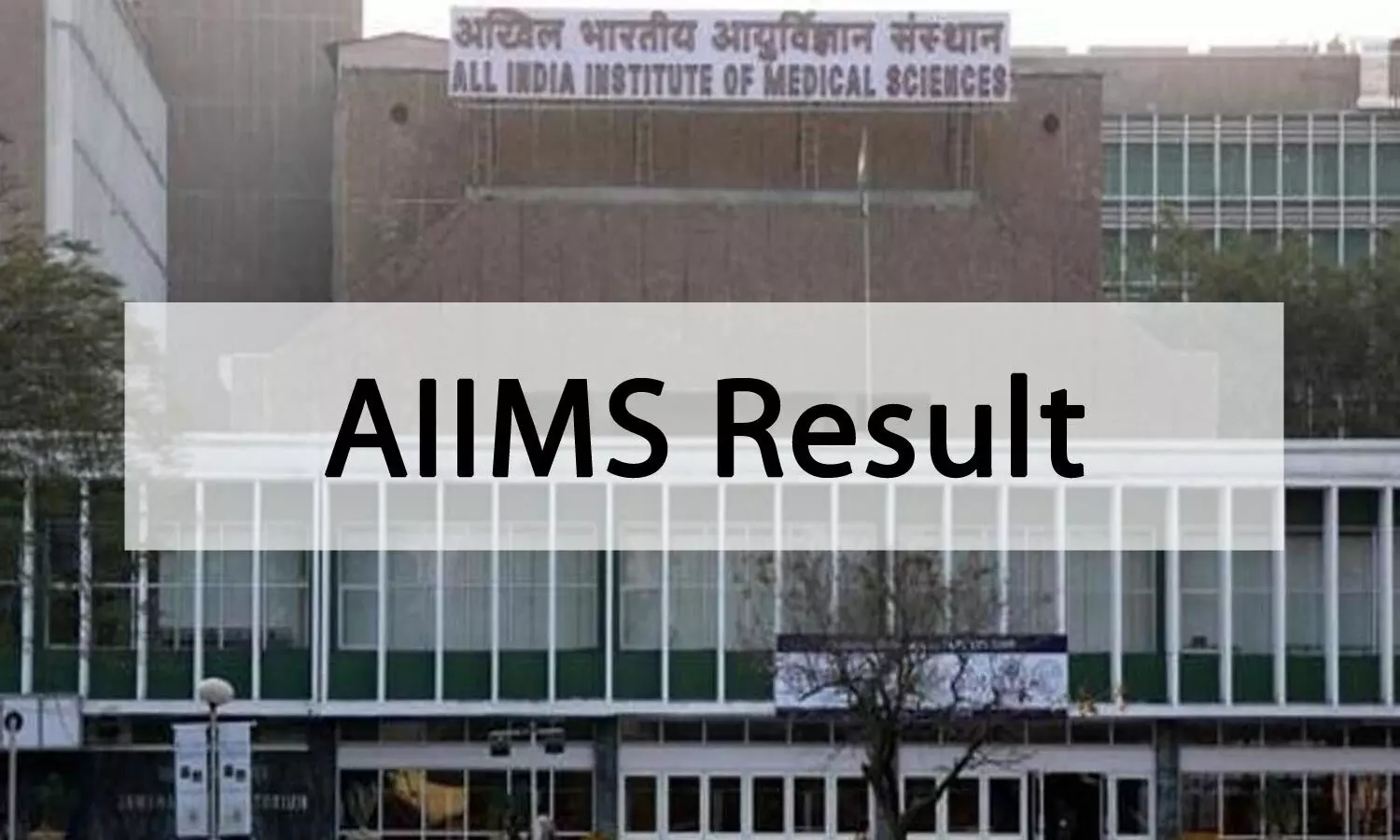 New Delhi: Through a recent notice, the All India Institute of Medical Sciences (AIIMS) has declared the final result of BSc Nursing (Post Basic) entrance exam 2021.
Based on the performance in the CBT mode (Online) Entrance Examination held on 27th June 2021, and Interview/Personal Assessment (Online mode) conducted by Selection Committee on 15th & 16th July 2021, the following candidates are selected for admission to the B.Sc. Nursing (Post Basic) Course at the AIIMS, New Delhi for 2021 Session.
IMPORTANT:
1. The admissions of the above candidates are subject to verification of their original certificates, other relevant documents and their satisfying all eligibility conditions as laid down in the Prospectus or any subsequent notice published including Stage-1 Result.
2. The candidates are advised to report to the Registrar, Academic Section, AIIMS, New Delhi for further instructions.
3. The document verification/submission and medical examination/identity verification /admission of B.Sc. Nursing (Post Basic) Course for Session 2021 scheduled as under:
ACADEMIC SECTION (U.G.CELL)*

Dated

Time

28.07.2021

Certificate Verification/submission Medical Examination/Admission

9.00 A.M.
*Candidate Report at Conference Hall, AIIMS, New Delhi

The candidate has to report at venue site on the dates and time as mentioned above along with admit card and the following Original certificates.
a) Certificate from the Board from which he/she passed the High School/Higher Secondary Examination, showing your date of birth.
b) Senior Secondary Certificate or a Certificate Showing that an equivalent examination from a recognized Board/University has been completed. In case those who have passed 10+1 on or before 1986, may submit certificate accordingly.
c) Mark-sheets of General Nursing and Midwifery.
d) Diploma/Certificate in General Nursing and Midwifery from any institution recognized by the Indian Nursing Council.
e) Certificate of Registration as Nurse, RN, RM (Registered Nurse, Registered Midwife) with any State Nursing council.
f) In case of male nurses, if passed before implementation of new integrated course in 2003, beside certificate of registration as a nurse with the state Nursing Council, a certificate of General Nursing and instead of certificate of training in Midwifery, training in any subject out of the following, for a period of six months :
1. O.T. Techniques
2. Ophthalmic Nursing
3. Leprosy Nursing
4. TB Nursing
5. Psychiatric Nursing
6. Neurological and Neuro Surgical Nursing
7. Community Health Nursing
8. Cancer Nursing
9. Orthopedic Nursing
g) Migration Certificate from the University/Board/College/Institute last attended by you.
h) Caste Certificate, if belongs to SC/ST/OBC(NCL)/EWS/PWBD category. The certificate should be issued by the Competent Authority as per Govt. of India rule. In case of OBC(NCL)/EWS certificate should be valid for Central Government jobs/Central Government Institutions only other wise claim for OBC(NCL)/EWS reservation will not be considered. Issuing date of OBC(NCL) certificate within 28.06.2020 to 27.06.2021(both dates inclusive) and date of EWS certificate within 01.04.2021 to 27.06.2021(both dates inclusive)
i) Study Leave and Relieving Letter from your parent department, if the candidate is already employed with Central Govt./State Govt./AIIMS departmental, failing which you will not be allowed to join the course.
j) One set of self attested copies of the above certificates.
NOTE :
1. B.Sc. Nursing (Post Basic) classes (Physically) will be started from 2nd August, 2021 (due to 1st August, 2021 is being a Sunday).
2. Further, candidates have to make his/her own arrangement for stay in Delhi during admission/joining process and also for the entire tenure of course. No Hostel Accommodation will be provided by AIIMS.
NB: The result is provisional subject to verification of data & records.