AIIMS invites application for B.Sc Nursing entrance exam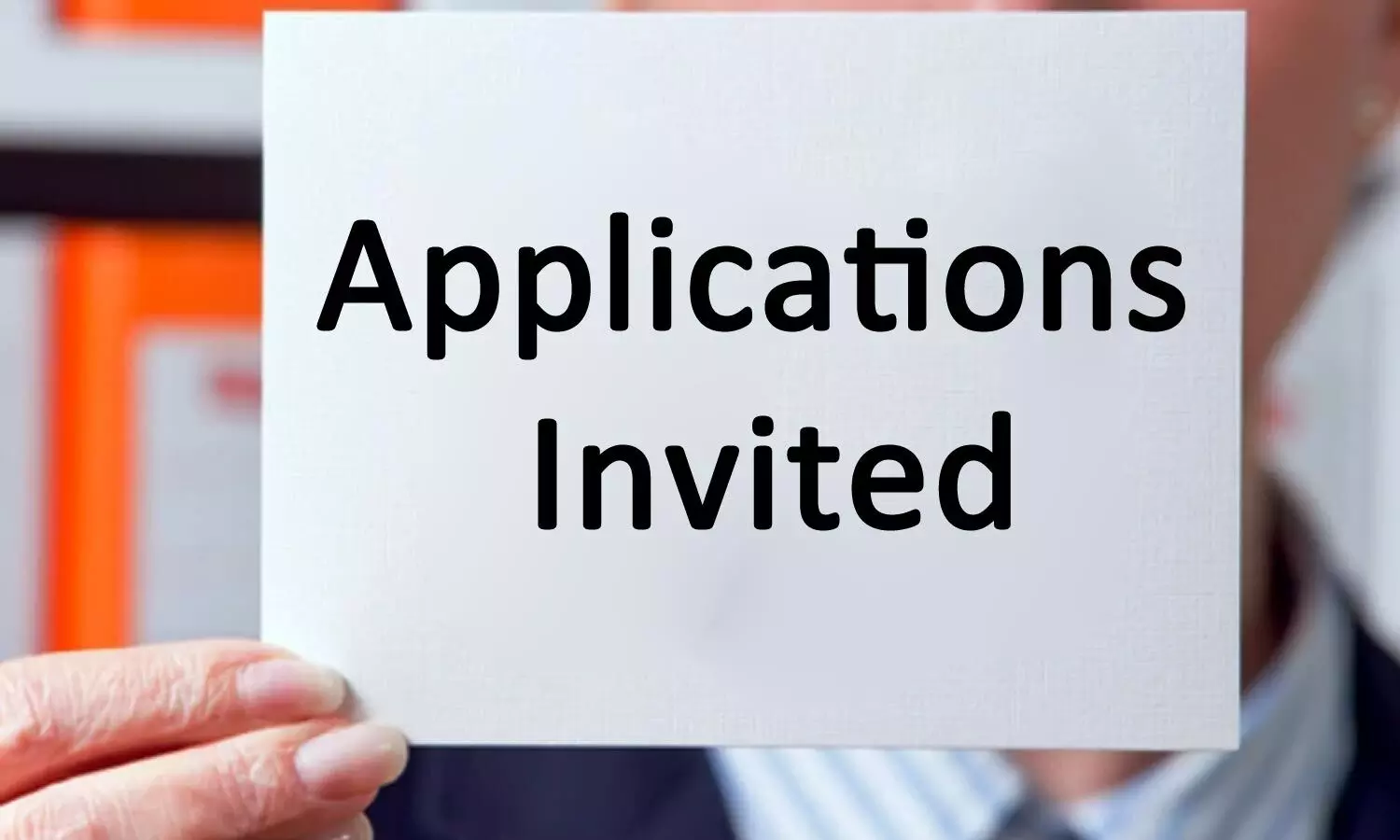 New Delhi: Through a recent notification, All India Institute of Medical Sciences, New Delhi has invited online applications for Entrance Examinations leading to admission in B.Sc(H) Nursing/B.Sc Nursing (Post-Basic)/B.Sc(Paramedical Courses )-2021 of AIIMS, New Delhi, and Other AIIMS. Candidates will be required to apply for basic registration first which will be followed by the generation of code and final registration.

According to the notice, the basic registration for the entrance will commence from 12-03-21 and the last date for application will be 06-04-21. Candidates can check the status of the application (Accepted & Not Accepted) on 9-04-21 and any correction of deficiencies in basic registration that are not accepted can be done by15-04-21. The final status of the application will be intimated by 20-04-21. The selected candidates will receive a code for final registration from 27-04-21 after which they can proceed for the final registration which includes Payment of fees and city choice. The final registrations will close on 13-05-21.
According to the notification, B.Sc(H) Nursing exam will be held on 14th June 2021 (Monday), B.Sc Nursing (Post-Basic) exam will be held on 27th June 2021 (Sunday) and B.Sc (Paramedical courses) exam will be held on 27th June 2021 (Sunday)
.Who can apply for Basic Registration and are eligible for B.Sc (H) Nursing course 2021 session:

Candidates who have passed the 12th Class under the 10+2 Scheme/Senior School Certificate Examination or Intermediate Science or an equivalent examination from a recognized University/Board of any Indian State with English, Physics, Chemistry and Biology and has a minimum aggregate marks required in qualifying examination i.e.10+2 or equivalent is 55% for Gen/EWS/OBC and 50% in case of SCs/STs categories

Who can apply for Basic Registration and are eligible for B.Sc (Paramedical Courses) 2021 session:

Candidate who have passed 10+2 or equivalent examination with English, Physics, Chemistry and either Biology or Mathematics (as applicable for different courses) with 50% for Gen/ EWS/OBC and 45% in case of SCs/ STs Categories
Who can apply for Basic Registration and are eligible for B.Sc Nursing (Post-Basic) course 2021 session:

The candidate who has:
(i) Passed 12th class under 10+2 system of education or an equivalent examination from a recognized Board/University (Those who have passed 10+1 on or before 1986 are also eligible). (For BSc Nursing Post-Basic)
(ii) Diploma in General Nursing and Midwifery from any institution recognized by the Indian Nursing Council. (For BSc Nursing Post-Basic)
(iii) Registration as a nurse, RN, RM (registered nurse, registered midwife) with any State Nursing Council (For BSc Nursing Post-Basic)
(iv) In the case of male nurses, (if passed before the implementation of the new integrated course in 2003), besides being registered as a nurse with the State Nursing Council, should have obtained a certificate in General Nursing and instead of Training in Midwifery, training in any subject out of following, for a period of six months: i) O.T. Techniques, ii) Ophthalmic Nursing, iii) Leprosy Nursing, iv) TB Nursing, v) Psychiatric Nursing, vi) Neurological and Neuro Surgical Nursing, vii) Community Health Nursing, viii) Cancer Nursing, ix) Orthopaedic Nursing (For BSc Nursing Post-Basic)
Online Registration for applications
Basic Registration (PAAR) for B.Sc(H) Nursing/B.Sc Nursing (Post-Basic)/B.Sc(Paramedical Courses) -2021

Start Date : 12.03.2021

Closing Date: 06.04.2021 (5.00 PM)

Status update (Accepted & Not Accepted) of Basic Registration

09.04.2021

Correction of deficiencies in Basic Registration that are not Accepted

09.04.2021 -15.04.2021

Final status (Accepted & Rejected) of Basic Registration for B.Sc(H) Nursing/B.Sc Nursing (Post- Basic)/B.Sc(Paramedical Courses) -2021

20.04.2021

Uploading of Prospectus

26.04.2021

Generation of Code for Final Registration for B.Sc(H) Nursing/B.Sc Nursing (Post-Basic)/B.Sc(Paramedical courses) -2021 only for those whose Basic Registration is accepted.

Start date: 27.04.2021

Closing date: 13.05.2021 (05:00 PM)

Final Registration(Payment of fees and city choice) only for those who have Generated Code for Final Registration.

Start date: 27.04.2021

Closing date: 13.05.2021 (05:00 PM)

Final Status of B.Sc (H) Nursing application & Rejected application with reason for rejection

19.05.2021

Final Status of B.Sc Nursing(Post Basic) and B.Sc (Paramedical Courses) application & Rejected application with reason for rejection

20.05.2021

Last date for submission of required documents for B.Sc (H) Nursing/B.Sc Nursing (Post-Basic)/B.Sc (Paramedical Courses)-2021 for Regularization of Rejected Application. No Correspondence will be entertained after 25.05.2021 under any circumstances and candidates are requested not to contact the Examination Section.

25.05.2021 (05:00 PM)

Hosting/uploading of Admit Cards of B.Sc(H) Nursing on AIIMS website

02.06.2021 (Tentative)

Hosting/uploading of Admit Cards of B.Sc Nursing (Post-Basic)/ B.Sc(Paramedical courses) on AIIMS website

03.06.2021 (Tentative)

Date & Timing of Examination of B.Sc(H) Nursing

14th June, 2021 (Monday)

Date & Timing of Examination of B.Sc Nursing (Post-Basic)

27th June, 2021 (Sunday)

Date& Timing of Examination of B.Sc (Paramedical courses)

27th June, 2021 (Sunday)
To view the official notice, click on the following link: