Postponement of BSc, MSc Professional Exams; AIIMS issues notice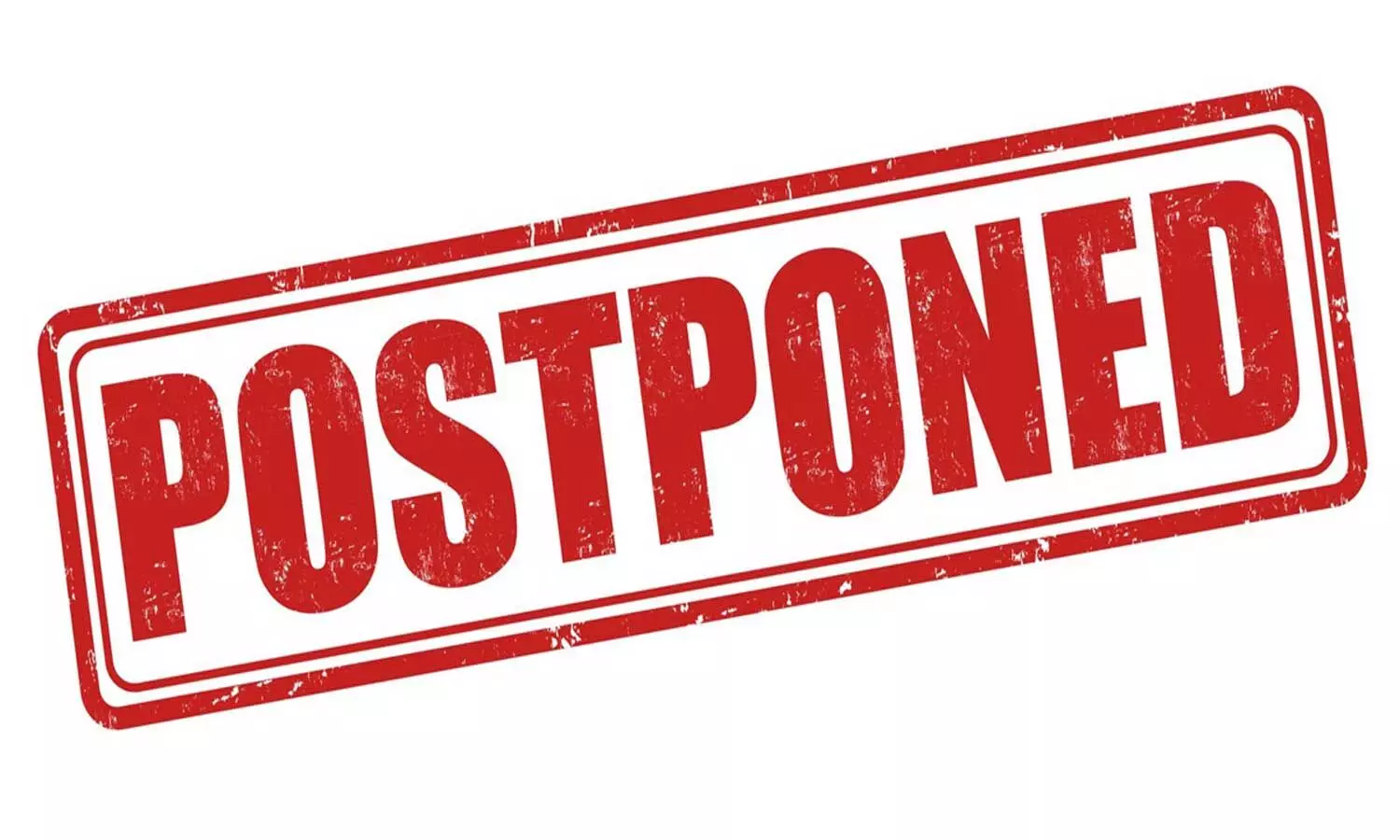 New Delhi: Through a recent notice, the All India Institute Of Medical Sciences, New Delhi (AIIMS) has informed about the Postponement of Professional Examination of MSc courses, BSc hons Nursing Phase IV and M Biotechnology courses. These exams are to be held in the month of May and June 2020.
In view of travel restrictions related to COVID-19 outbreak, and in the interest of candidates who may have to undertake travel to Delhi, the competent authority of AIIMS has decided to postpone the conduct of the following professional examination.

S.No.

Name of Examination

Earlier Schedule

Revised Schedule

1.

2.

3.

M.Biotechnology

MSc Courses (other than M.Sc. Nursing Phase-II)

B.Sc. (Hons) Nursing Phase-IV

6,8, 10th June 2020

30th May, 1 & 3rd June 2020

2,4,9 & 11 June,

2020

The examinations are likely to be held from 1st to 15th July 2020. The examination dates will be announced in due course.
Accordingly, Practical/Clinical/Viva-voce Examination of above course scheduled in June 2020 stands postponed till further notice.

Please visit the website www.aiimsexams.org as all Important Notices/Corrigendum/ Addendum/Updates etc. will only be uploaded on the website.
https://medicaldialogues.in/pdf_upload/pdf_upload-128956.pdf

Read also: AIIMS MD, MS, MDS, Fellowship Programme Professional Exams June 2020; View Schedule Here