5,958 surgeries of non-COVID patients were performed during pandemic, 3,356 in Safdarjung hospital: MOS Health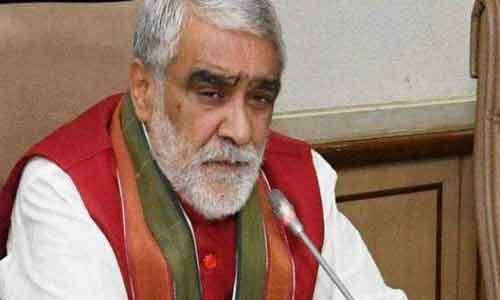 New Delhi - A total of 3,356 emergency surgeries were performed in Safdarjung Hospital while 5,958 surgeries of non-COVID patients were conducted from March 25 to August 31, MoS Health recently stated while denying disruption in surgeries for non-COVID cases during the pandemic.
The information to this effect was given during a recent Lok Sabha session. Responding to news reports that planned surgeries had been cancelled/affected due to the Covid-19 pandemic, the Health and Family Welfare Minister of State Ashwini Choubey said in a written reply in the Lok Sabha that there have been reports in the media regarding planned surgeries being cancelled/affected due to Covid-19 pandemic. However, Public Health & Hospitals being State subjects, such information is not maintained centrally
Also Read:RS nod to Bills on central councils for homoeopathy, Indian medicines

As far as three Central Government Hospitals in Delhi viz. Safdarjung, Dr. Ram Manohar Lohia (RML) and Lady Hardinge Medical College (LHMC) & Associated Hospitals, are concerned, elective operation theatres were closed w.e.f. 18.03.2020 and elective surgeries resumed w.e.f. 01.09.2020 in Safdarjung Hospital. However, during the period of March, 2020 to 10.09.2020, a total number of 3356 numbers of emergency surgeries were done in Safdarjung Hospital. In Dr. RML Hospital, planned surgeries were curtailed during COVID-19 for initial period of two months. As the norms of lockdown were relaxed, planned surgeries were resumed in a sequential manner. However, during the entire COVID period, emergency surgeries were never stopped and round the clock emergency surgeries were performed as and when required, he informed the Lok Sabha.
No planned surgeries were cancelled or delayed in LHMC & Associated Hospitals. All emergency surgeries are being operated with proper screening of the COVID-19 pandemic. Further, separate operations theatres were earmarked for surgery of suspected and confirmed cases, he added.
As far as All India Institute of Medical Sciences (AIIMS), New Delhi is concerned, some of the elective surgeries were postponed due to COVID-19. However, all emergency surgeries were undertaken regularly without any delay. Approximately 5958 surgeries of non COVID patients have been performed during the period from 25.03.2020 to 31.08.2020, he further said.
Also Read:More than 16 lakh non-COVID patients treated in AIIMS, Center-run hospitals post lockdown: MoS Health Ashwini Choubey