28-year-old female doctor commits suicide by hanging self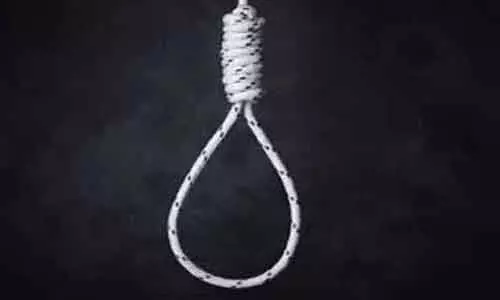 Aurangabad (Maharashtra): A 28-year-old woman doctor allegedly committed suicide by hanging herself at her residence in Times Colony at Katkat Gate here, a report said on Wednesday.
The deceased have been identified as a doctor who was working with the government cancer hospital, police said.
According to her parents, Shirin went to her room on Tuesday evening and didn't come out for hours.
The worried parents initially called her and upon not getting response, they broke open the door and found Shirin hanging.
She was rushed to a private hospital which referred her to Government Medical College and Hosiptal where she died during treatment.
Shirin was about to get married in a couple of weeks, her parents said.
A police case of sudden death have been registered with the Jinshi Police Station.
Source : UNI