Doctor husband booked after Dermatologist accuses him of demanding Rs 30 lakh dowry, issuing rape threats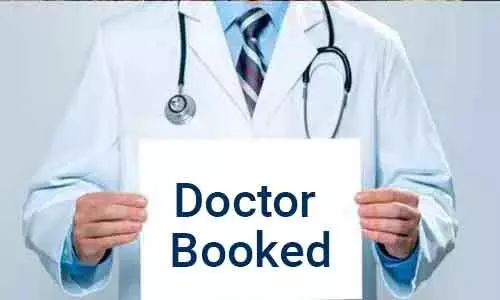 Ahmedabad: A Dombivli-based doctor, accused by his dermatologist wife of demanding Rs 30 lakh dowry, and threatening to hire men to rape and defame her has been booked by the police.

As per the latest media report by the Times of India, the Naroda-based Dermatologist came in contact with her husband, a resident of Gandhinagar, via matrimonial site back in 2019. After getting to know each other, they tied the knot on November 11, in the same year. Post marriage, the lady doctor shifted to her husband's house in Gandhinagar.

However, labelling allegations of domestic violence against her doctor husband, the dermatologist stated that only within a week of their marriage, her husband and in-laws started pressurizing her for dowry.
TOI quotes the dermatologist informing the police as "They did not allow me to go to work. They would treat me like a slave. They would force me to do all the chores and thrash me if I said that I wanted to work as a doctor, too."
Within a few months, in January 2020, her husband allegedly dropped her off at her parents' house and gradually started pressurizing her to bring Rs 30 lakh as Dowry so that he could open a clinic.
"When I refused to do so, my husband and his relatives began threatening to hire men to rape and defame me," the medico stated in the FIR.
The doctor has further alleged that her husband and his family members threatened to kill her and asked for a divorce if she failed to bring dowry.
Medical Dialogues had recently reported a similar case in Uttar Pradesh's Agra. The case involved a doctor who had been found dead at her home under mysterious circumstances. Her family members had accused her in-laws of killing her for dowry.
Also Read: Orthopedic surgeon booked after wife accuses doctor of deviant sexual behaviour in suicide note
Source : with inputs