Doctor shortage: Delhi govt hospitals to pay Rs 15,000 per shift to specialist, Rs 6,000 to Consultant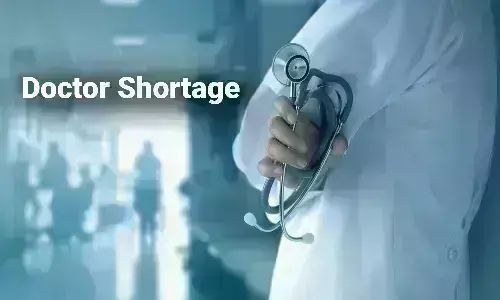 New Delhi: Struggling to find sufficient manpower to provide adequate treatment to critically ill COVID-19 patients, the Delhi Government has now given authority to COVID hospitals to augment their capacity. With this, the hospitals can directly employ specialists for COVID patients at Rs 15,000 per shift and consultants at Rs 6,000 per shift.

This addition of more medical staff will enhance the capacity of hospitals to manage a huge influx of COVID patients as following this order, the government-run COVID hospitals will be able to hire specialists, consultants, medical/dental students, interns, nurses and nursing students to address the greatest bottleneck of staff shortage while adding intensive care facilities.
While exercising powers under section 50 of the disaster management act, 2005, the govt. has paved the way for the new hirings initially for three months.
As per the orders, a specialist doctor holding a PG degree will be offered Rs 15000 per day per shift and a consultant doctor holding an MBBS degree will be offered Rs 6000 under the new hiring criteria.
A total of Rs 4000 will be offered to interns/ medical students or dental/Ayush graduates on a per-day per shift basis.
BSc Nursing graduates/ GNM will be hired against remuneration of Rs 2000 per day per shift.
The hospitals will also be able to hire nursing students and security staff at Rs 810 and Rs 800 respectively, per day per shift.
The new orders will provide a breather to the overworked medical staff involved in critical care amidst a widening gap between the demand and supply of the medical workforce for the management of COVID patients.
Experts have long been insisting on creating a parallel workforce for COVID ICUs as the country is expected to need around 5 lakh ICU beds and around 4 lakh medical staff in the coming weeks. India is reporting more than 3.7lakh cases per day and is yet to reach the peak of 2nd wave of the pandemic.