Dr Shambhu Prasad Singh elected as president of IMA Ranchi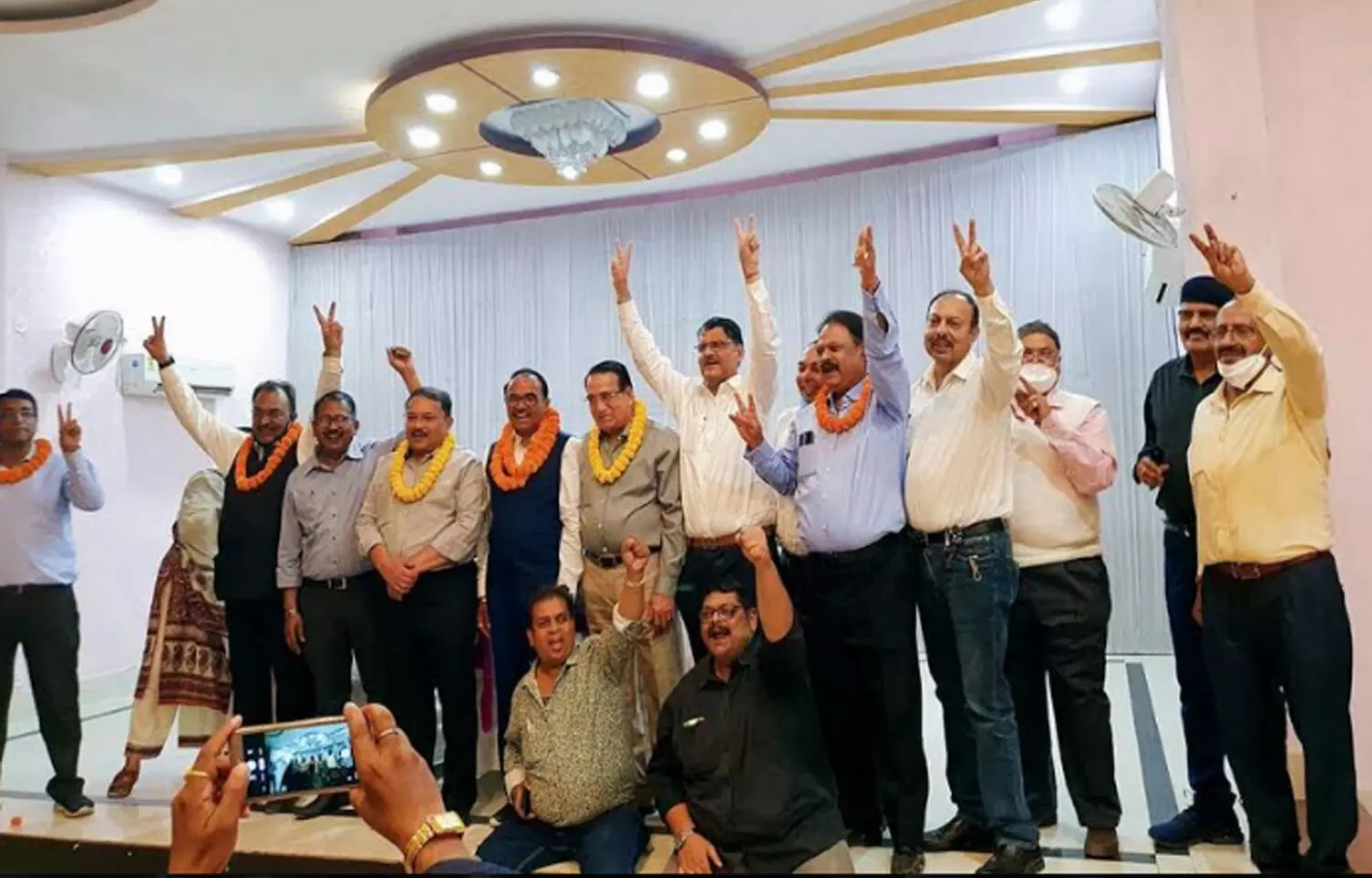 Ranchi: Dr. Shambhu Prasad Singh has recently been elected as the new President of the Indian Medical Association (IMA) Ranchi chapter. He has served as the general secretary of IMA Rachi for almost two years. He won the election by bagging almost 400 votes.

Dr. Prasad completed is an alumnus of Jawahar Lal Nehru Medical College & Hospital, Bhagalpur, and Rajendra Institute of Medical Sciences. He is an MD, MS, FICS, and FIAGES as well. A branch of the "Indian Medical Association" was formed in Ranchi in 1941 with Dr. R. N. Chaoudhary as president and Dr. P.P. Narayan along with Dr. S.N.Pal as secretaries. Since 1942 I.M.A Ranchi branch has been functioning regularly and the association which started with 29 members, has reached a membership strength of 700 members within 2019.
Speaking to Medical Dialogues, Dr. Prasad said, " Previously IMA was not so active but gradually IMA Rachistarted making appearances. While serving as Secretary, I have arranged and participated in several people awareness programs. After my association with IMA, I have focused my attention on reviving the IMA guesthouse which was staying defunct for a long time. So that, holding discussion becomes easy."
He also stated that now that he has been elected as the president, he will concentrate on the safety and the security of the healthcare workers even more. He stated, " I contacted a security agency from Muzaffarpur and now Rachi's 44 private hospital's security is under their care. The combined security agency monitors all the hospitals that come under its ambit and whenever they find any situation of violence against healthcare professionals they intervene to immediately diffuse the situation. In fact, if they get any information regarding any impending case of violence, they reach the spot to handle the situation. Thus they provide safety to hospitals and doctors."

He also came up with the suggestion that a high court's lawyer should also be made available to them at IMA for a couple of hours who can provide legal advice free of cost. He further stated that the building needed for this task can be provided by IMA. " Amidst the COVID, I also arranged an ambulance which can be used for public health care, " added Dr. Prasad. He also mentioned that IMA Rachi has got a brand new team of doctors on board. He further told Medical Dialogues, " I will strive to transform Rachi IMA as one of the best IMA's in the country. It is my dream that all kinds of facilities should be available at IMA."
Further, for the Vice President's post of IMA Ranchi, Dr. Beauty Banerjee was elected and Dr. Sudhir Kumar has been elected as the secretary. Meanwhile, for the post of treasurer, Dr. Jaishankar has been elected.