Indian Origin Dr Gaurav Sharma elected as New Zealand MP takes oath in Sanskrit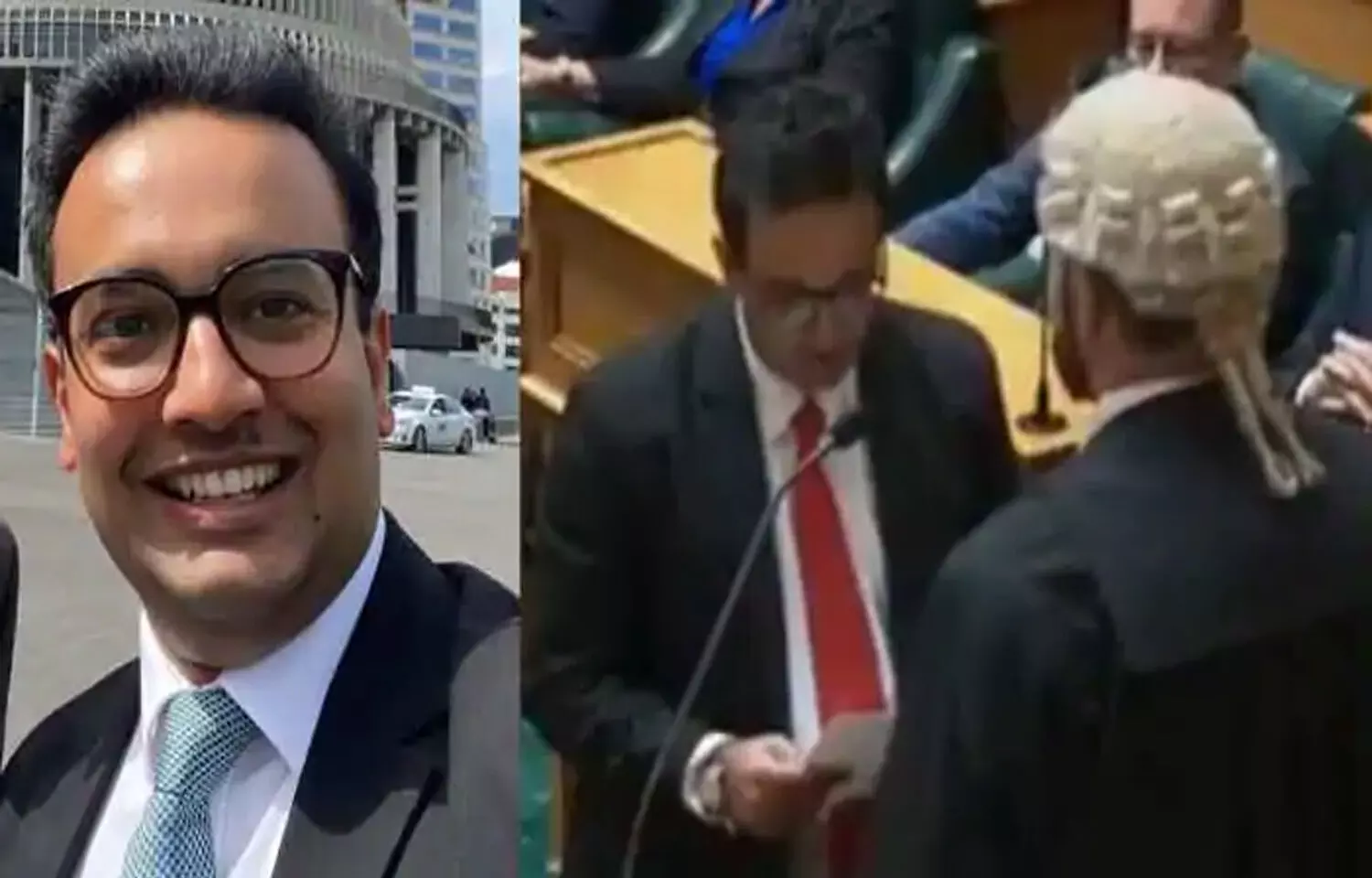 Hamirpur: Paying homage to all Indian languages, an Indian-origin doctor, elected as a member of the New Zealand Parliament took the oath in Sanskrit, thereby, becoming the first lawmaker in the country to do so.

One of the youngest elected members, Dr Gaurav Sharma, hails from Himachal Pradesh's Hamirpur. He has been elected as an MP from the Labour Party for Hamilton West, New Zealand. He decided to take the oath in two languages- one of which was Sanskrit. He took the oath in the local language te reo and then in Sanskrit during the swearing-in ceremony. He has now become a part of the ruling government led by Jacinda Arden.
During the oath-taking ceremony, when he was asked to choose the language he decided to go for Sanskrit as it pays homage to all the Indian languages, he explained in his tweet. He added that it was hard to keep everyone happy.
To be honest I did think of that, but then there was the question of doing it in Pahari (my first language) or Punjabi. Hard to keep everyone happy. Sanskrit made sense as it pays homage to all the Indian languages (including the many I can't speak) https://t.co/q1A3eb27z3

— Dr Gaurav Sharma MP (@gmsharmanz) November 25, 2020
e began during the swearing-in session in New Zealand's Parliament as, "I, Gaurav Sharma, swear that I will be faithful and bear true allegiance to her Majesty the Queen Elizabeth the Second and her successors according to law, so help me God,"
Also Read - Job Alert At AIIMS New Delhi For Scientist C Medical Post In ICMR Funded Project
Dr Sharma, as a local doctor from Hamilton West, gets to hear first-hand concerns of many in the community. He considers his experience in field of healthcare and management as an asset for the post-pandemic recovery phase.
Lauding Dr Sharma, the High Commission to New Zealand Muktesh Pardeshi tweeted, "Dr Gaurav Sharma, one of the youngest, newly elected MP in NZ parliament took oath today, first in NZ's indigenous Maori language, followed by India's classical language- Sanskrit, showing deep respect for cultural traditions both India and New Zealand."
"I am in politics for social service, as my family had gone through a lot of hardships. What really helped us was social security, which New Zealand did really well — not so much now, though," the Indian-origin MP was quoted as saying by The Tribune.
Dr Sharma, who had unsuccessfully fought elections in 2017, defeated Tim Macindoe of the National Party this year.
Source : with inputs