Jhansi gynaecologist begins practice breaking quarantine - Entire nursing home sealed; staff, patients quarantined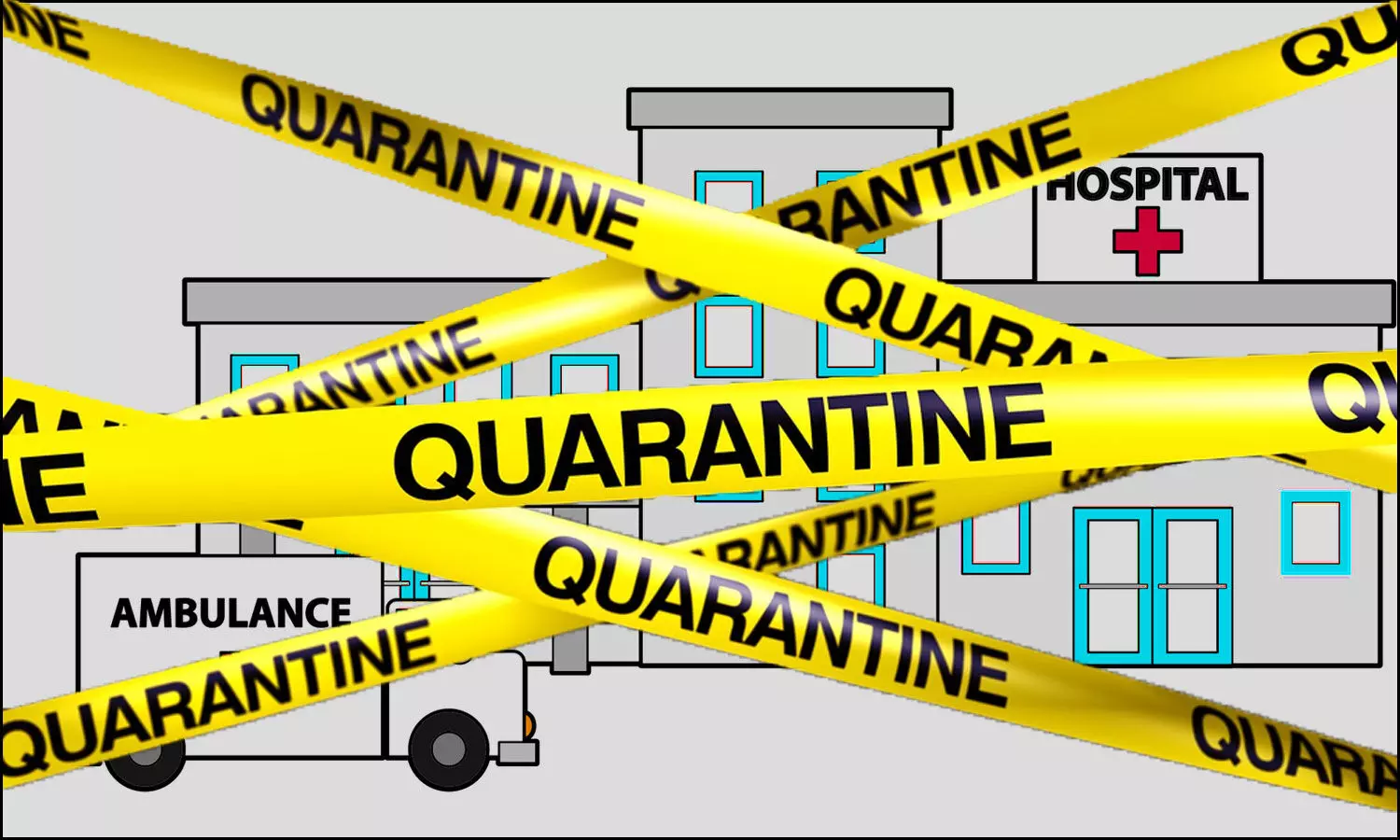 Jhansi: On account of a leading gynaecologist in the city breaking the quarantine protocol and begining her practice including surgeries, recently, the entire nursing home owned by the doctor has been sealed and a lock down initiated.
The authorities took the action, after coming to know that the lady doctor had recently returned from the US and without following the quarantine protocol mandatory for foreign return citizens had resumed her practice of seeing patients including operations. One of her operated patients also began showing symptoms of coronavirus.
As per media reports, the nursing home in question is a prominent medical institution in Jhansi that is run by the gynecologist as well as her husband who is a heart specialist.
As per chief medical officer of Jhansi Dr GK Nigam, who initiated the action, the gynaecologist had a few days ago returned from the US, but without going into 14-day self-quarantine, she started taking up cases. She even performed an operation a couple of days ago and the patient had developed corona-like symptoms, reports TOI.
As soon as the authorities received information about her practice, a health department team went to the nursing home ordering immediately shut down of all operations and intiated a complete lockdown of the premises. All the patients were vacated out of the hospital, except one who was being operated by the doctors at that time
"We have sealed the entire premises and put both the doctors and the patient under quarantine. We have also asked the nursing staff to go under self-quarantine. We have also sent the blood samples of all the three for investigation," the CMO told TOI.
A similar case of doctors breaking quarantine protocol was seen in the state of Rajasthan recently, where a doctor couple based out of Alwar is now facing the wrath of the authorities on account of travelling abroad without approval as well as disregarding the coronavirus advisory on home quarantine and joining back duty.
Read Also: Rajasthan: Ophthalmologist Husband, Gynae Wife Get A Notice For Ignoring Quarantine, Joining Work