Major Relief: BMC increases stipend of CPS doctors from Rs 14,800 to Rs 54,000 per month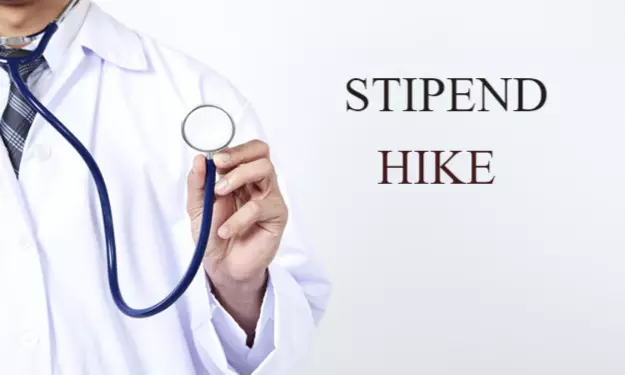 Mumbai - The long-standing demand of the resident doctors of CPS (College of Physicians and Surgeons) asking for a hike in their stipend has finally been heard by the Brihanmumbai Municipal Corporation (BMC) officials and authority with the stipend of these medicos working with government seeing more than a threefold hike.
CPS resident doctors had been asking for a hike of the stipend for 2 years now. Previously BMC has already announced a hike up to Rs 50,000 for fresh MBBS graduates doing internships, but the stipend for CPS board resident doctors remained at Rs 14,800. Hence the Resident doctors association asked questions regarding the inequality of payment and asked for equal pay for equal work.
The doctors made several requests to the government to initiate a rise of stipend for CPS resident doctors and gave instances of medicos at Civic hospitals, Railway hospitals, and Mumbai Port Trust and district hospital who get salaries over Rs 50,000.
Now, their demands have been addressed and hike in their stipend has ensured for 300 PG medicos attached to Cooper and Bhabha Hospital. Amay Ghole, chairman of public health committee, BMC, told HT, "We have raised the stipend amount to Rs 54,000. All the 300 doctors from CPS will get the raised amount from next month."
Confirming the development, Amey Ghole, Shiv Sena Corporator & Treasurer of Yuva Sena posted on Twitter and shared this message "The issue of CPS doctors of Cooper & Bhabha Hospital resolved and their stipend is raised to Rs 54,000/- Basic and 300 doctors will be benefited by this decision, will Thank Hon. Min. @AUThackeray Ji & Hon. Mayor @KishoriPednekar Tai and all the young Doctors !!!"
Read Also: Private medical colleges in Karnataka told to pay stipend to medicos at par with the government

According to a recent report by The free press journal, the resident doctors of CPS, who are on COVID duty, were being paid less than those studying similar courses, including MD (doctor of medicine), MS (master of surgery), Diplomate in National Board (DNB). Moreover, the BMC has hiked the stipend for fresh MBBS graduates doing internship from Rs 6,000 to Rs 50,000.
Read Also: Covid-19 crisis: Maharashtra doctors face salary cuts, cry foul

Source : with inputs