Mumbai doctor robbed of Rs 6 lakh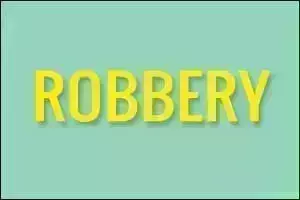 Mumbai: A doctor was robbed of Rs 6 lakh allegedly by his house help working at his residence in Chembur, who used to buy gold ornaments for her boyfriend with the stolen cash.

The 35-year-old accused, Vidya Kamble, a resident of Govandi was arrested in connection with the theft. She had been working at the doctor's house since October 3.
As per a recent media report in The Indian Express, the woman used to buy gold ornaments for her boyfriend with the cash, informed the police.
Also Read: Beefed with medicos, man steals laptop from Kannur medical college hostel to exact old revenge, held

The doctor used to run diagnostics centres in Chembur. The police stated that the doctor kept his money inside a cupboard after coming from work. He deposited the cash in his bank account at regular intervals.

The police sub-inspector Devdas Mane of Govandi police station told TIE, "He kept the money in bundles of Rs 50,000 in his cupboard. On November 3, he noticed 10 bundles were missing."
The doctor installed a camera in his bedroom facing the cupboard in which there were two bundles of Rs 50,000 after the incident to figure out the issue, stated an officer.
On November 5, the doctor went out for breakfast with his family after the help arrived. The sub-inspector added, "When they returned after an hour, he went checked the cupboard and found the two bundles were missing."
The house help confessed to taking the money after the doctor showed her the video in which she was seen taking the money. The doctor eventually informed the Govandi police following which she was arrested.
Police inspector TS Koyande added that she was arrested in 2019 in a theft case from another employer.
Detailing the amount recovered, an officer said, "Following her arrest, a gold chain of 50 grams and two bracelets weighing 24 grams and 33 grams were recovered from the boyfriend."
She is presently in judicial custody.
Also Read: FIR against 13 people in Rs 45 crore Lilavati trust jewellery theft case
Source : with inputs