Nashik doctor arrested, another 41 booked for submitting fake degree certificates to Medical Council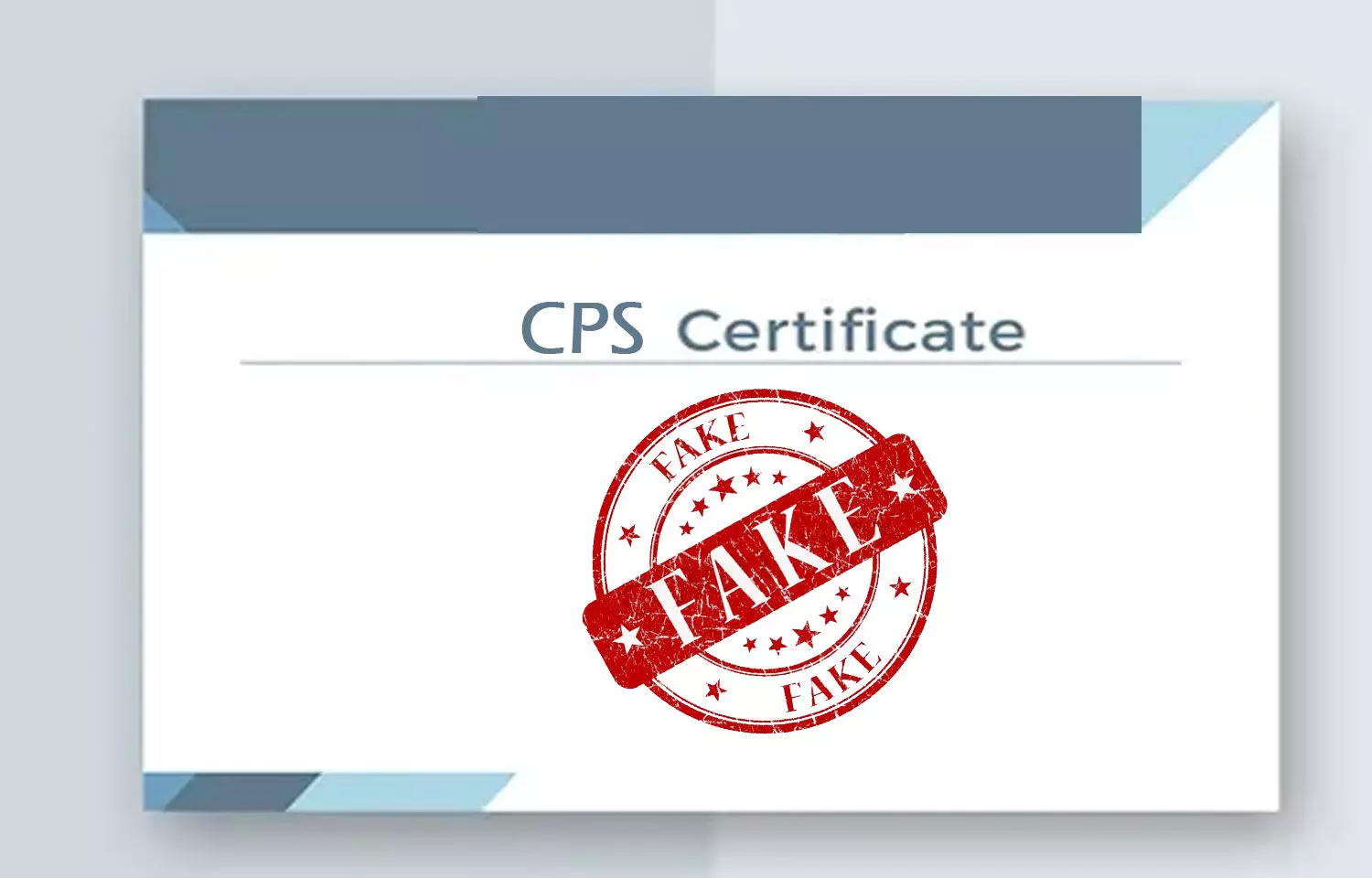 Mumbai: Another 42 doctors have recently faced the wrath of the Maharashtra Medical Council (MMC) for being involved in the fake CPS certificates scam.

On the basis of the complaint received from MMC, the Agripada Police have registered a case against the 42 doctors. In addition, a Nashik-based doctor has been arrested as well.
These doctors were allegedly practicing medicine with fake certificates as the proof of additional qualifications. Almost all the certificates are related to the Parel-based College of Physicians and Surgeons (CPS), informed a top MMC official.
Also Read: Only 3 CPS Diploma courses recognised, confirms Health Ministry

CPS Mumbai, the autonomous body responsible for imparting PG medical education, was set up back in 1913. Located in Mumbai near KEM Hospital, CPS Mumbai offers several Fellowship programs, and Diploma and Certificate medical courses.

Medical Dialogues has been extensively reporting about this CPS fake certificate scam that came to light years ago. In the last two years, several doctors were booked in connection with this scam. According to MMC officials, these doctors have failed or not appeared for the CPS exam and still have produced the certificates, only to commence specialist practice later.

The Maharashtra Medical Council stumbled upon the scam while scrutinizing documents of a candidate, who had submitted a fake certificate for registration. This prompted the medical council to launch a statewide probe into the matter.
Most fake degrees were of sought-after courses such as diploma in gynecology and obstetrics, diplomas in ophthalmic medicine, general surgery and cardiology, fellowships in surgery, medicine.
Also Read: Fake CPS degree scam : Another 50 doctors get Maharashtra Medical Council show cause notice

The medical council began taking action and 20 of these doctors were suspended in the month of April 2018. The 20 doctors had confessed that they paid lakhs of rupees in order to procure fake PG degrees.

The whole case of fake certificates was linked to a larger scam and is alleged to have been involving more medical practitioners, who were assisting these doctors to get their "Pass certificates." Doctors allegedly paid between Rs 3 lakh and Rs 6 lakh for the certificates after failing the CPS examination. The pediatrician, Dr. Snehal Nyati's name figured as the kingpin of the scam.
Now recently, the state medical council has come across another 42 fake certificates. Although Police have arrested only one doctor until now, all of these doctors have been booked for cheating, forgery, forgery of valuable security, forgery for purpose of cheating, using as genuine a forged document or electronic record, common intention.
While commenting on the matter, Dr. Shivkumar Utture, President of MMC told Medical Dialogues, "They had submitted these false certificates to MMC on which they had got their additional qualifications. These are all from the CPS College. When we investigated the matter we found out that they were false certificates. We have taken action against them already. Although we don't have the investigative power to find out from where they have procured the certificates, Police have got one doctor who was acting as the middle man."
"This is not the first time; this is probably the third or fourth time that we have come across this. Every year we are finding more and more cases and we are reporting it to the Police. Police are investigating the matter," he further added.
Mentioning that the case is already being considered by the Court, Dr. Utture further said, "The court case is going on but these are new cases that we have found. Until now, we have come across almost 150 such cases altogether."
Meanwhile, a police officer who is involved in the investigation process has told Hindustan Times, "We have registered a case against 42 doctors and have arrested a Nashik-based doctor"
Also Read: FAKE PG Degrees: Maharashtra Medical Council files for Criminal Charges against 58 Doctors
Source : with inputs