Ophthalmologist Dr Sukhjeevan Kakkar takes charge as Ludhiana civil surgeon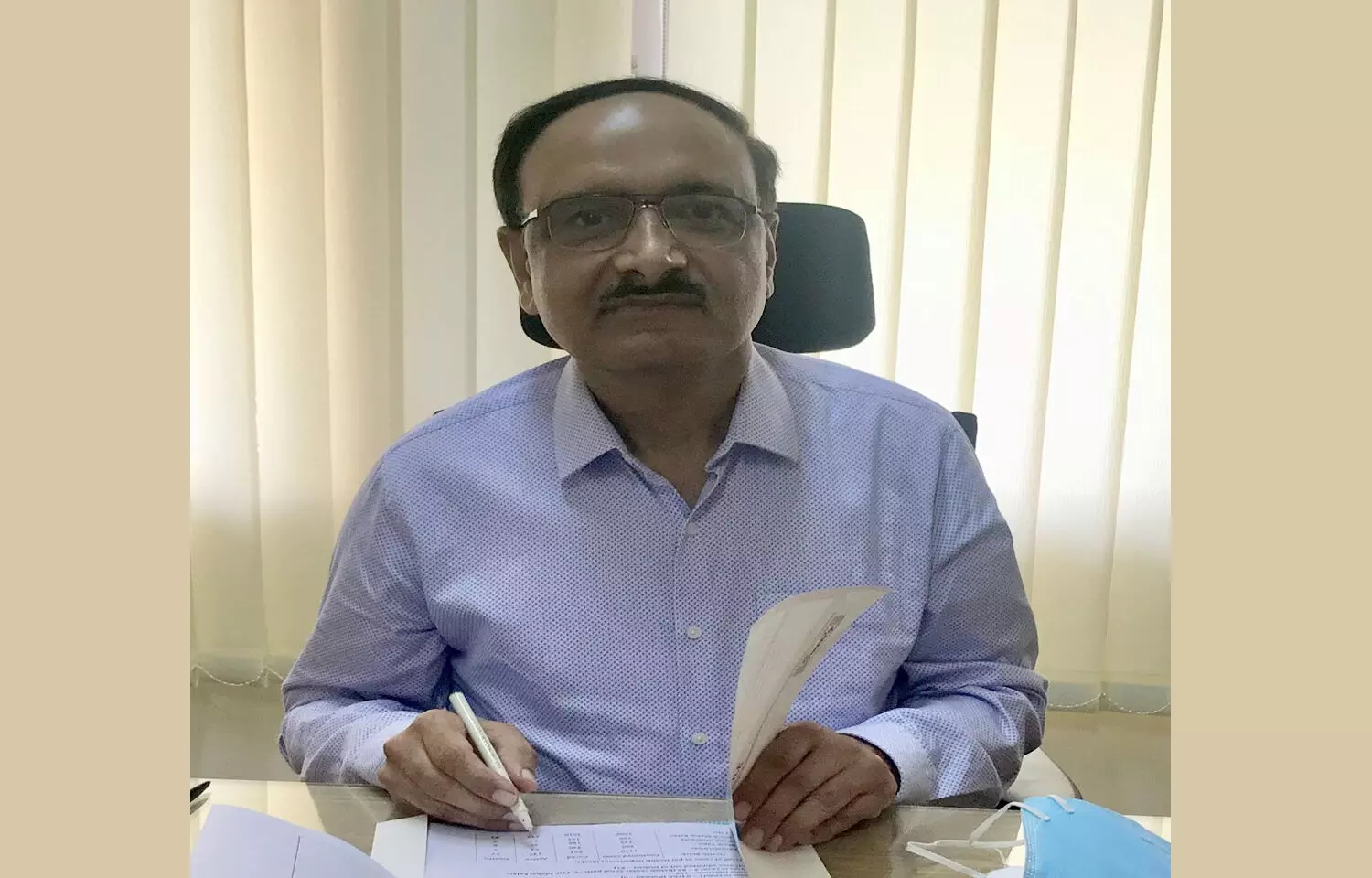 Ludhiana: Ludhiana has got its new Civil Surgeon in Dr Sukhjeevan Kakkar, who took charge of his responsibilities at the Civil Hospital on Friday.
Dr. Kakkar is an eye surgeon and previously acted in the same role as the civil surgeon in Barnala. However, Dr. Kakkar has old ties with Ludhiana as he was posted at the Ludhiana Civil Hospital and also served as the Senior Medical Officer at the Civil Hospital, Jagraon. Dr. Kakkar is also the winner of four state and two national awards.
As per various media accounts, ensuring that the Covid vaccination process being carried out smoothly will be Dr Kakkar's top priority.
Read also: Civil Surgeons In Punjab Directed To Trace All International Passengers Arrived From UK In Two Days
Dr. Kakkar replaced Dr Rajesh Bagga, who retired on December 31. However, Dr. Harinderjit Singh had been earlier appointed for the post of the civil surgeon of Ludhiana by the Health and Family Welfare Department on December 23. Dr. Kakkar took charge in his place and Dr. Singh had been transferred to Barnala instead.
Dr. Kakkar's top priority would reportedly be to ensure a smooth procedure for COVID vaccination. Apart from that, the new civil surgeon also wants to focus on upgrading the infrastructure and facilities in the civil hospitals and other health centers.
Talking about his vision, Dr. Kakkar informed HT, "We are not well equipped to treat chronic patients and our focus will be to offer services to the poor and needy."
While commenting on his priority as the new Civil Surgeon of Ludhiana, Dr. Kakkar told Tribune India, "World is going through a pandemic and my first priority after joining Ludhiana district will be to control the spread of Covid-19 and plan for its vaccination in a smooth manner. Frontline workers will be vaccinated first, followed by high-risk categories."
He further added, "Awareness by mass media teams of the department will continue as earlier through print and electronic media. Stress will be laid on wearing masks, social distancing, and hand washing. Though cases have come down considerably, people need to avoid going to crowded places."
When questioned about the required areas of improvement at the Ludhiana Civil Hospital, where Dr. Kakkar served in past, he told Tribune India, "Cleanliness is a major issue at the Civil Hospital and stress will be laid on it. The Civil Hospital, Jagraon, during my service period won positions in the State Kayakalp award for cleanliness for three consecutive years. In 2016, it won the fourth position, in 2017 it got the first place, in 2018 it clinched the second position. In 2019, it got the National Quality Assurance Standard Standards Certification. I won the state award on Republic Day for beat services at the Jagraon hospital. I want to make an improvement at the district hospital on the same lines."
Dr. Kakkar also gave his message to the residents of Ludhiana and stated, "At present, defeating Covid is the major challenge before people of Ludhiana and we want co-operation from them in this regard. People wear masks but they don't cover their noses which makes no sense. Everyone should wear mask in such a way that it properly covers the mouth and the nose, only then the virus can be prevented. Avoid going to crowded places and keep washing hands regularly."
Read also: Madhya Pradesh Infant Deaths: Govt Orders Suspension Of CMHO, Civil Surgeon
Source : with inputs