Over 10000 MP Govt doctors on indefinite strike as talks with Government fail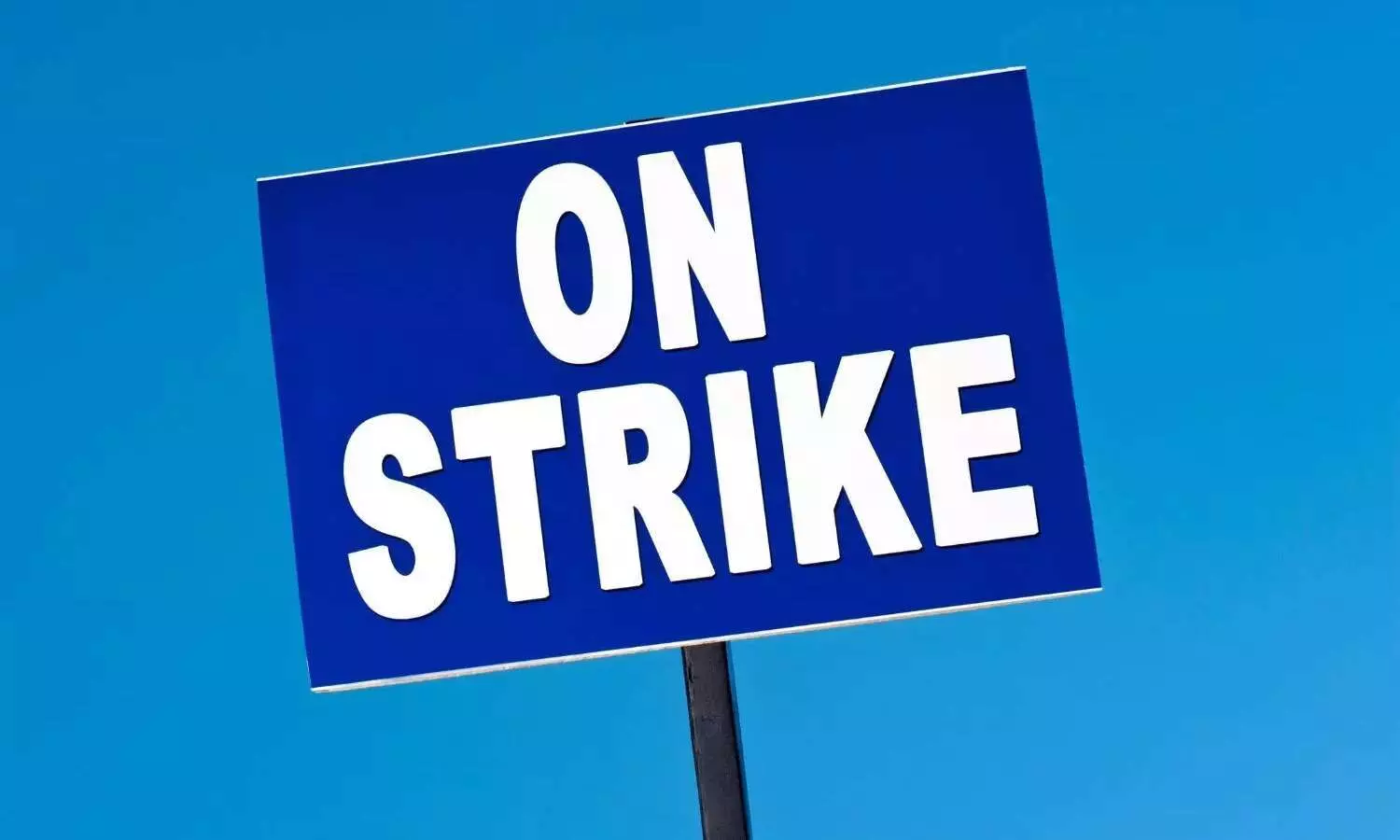 Bhopal: After talks with the state government failed regarding the doctors demand for Dynamic Assured Career Progression (DACP), over 10,000 government doctors across Madhya Pradesh went on an indefinite strike on Friday. The protest began at Bhopal's Gandhi Medical college.
The following move heavily disrupted the medical services across all state government-run hospitals and healthcare centres.
Earlier on Thursday, services at government hospitals and centres were affected as nearly 16,000 government doctors across Madhya Pradesh went on a two-hour strike to protest what they called "bureaucratic interference in their work and promotions." Talks between the state government and doctors failed.
Even junior doctors and those in other government hospitals have joined us. Around 16,000 government doctors across the state joined our 2-hour work-abstaining move," Dr Avinash Thakur, general secretary of the Medical Teachers' Association in Bhopal, told PTI.
A junior doctor told IANS that medical services of not only district-level hospitals but primary and community health centres in remote and rural areas will also remain suspended until the state government accepts their demands.

The OPD services have been shut in hospitals and the doctors have threatened to suspend emergency services also, a junior doctor associated with Hamidia hospital told IANS. The services in many hospitals were partially suspended on Thursday also.
Notably, the alarm bells have been ringing for almost a month as doctors have been threatening to go on strike and they have begun a statewide mobilisation rally under the banner of the MP government and autonomous doctors' federation dubbed as 'Chikitsa Bachao - Chikitsak Bachao'. From January 27 to February 7 the doctors held rallies across the state.

The federation comprises medical doctors from all 13 medical colleges which fall under the directorate of medical education. MP health department associated doctors from primary health centres to specialists in district hospitals, Bhopal gas relief and rehabilitation associated doctors, along with ESI and home department are also part of the joint stir.

"It's been over a month that we were trying to seek the attention of the government, but the approach of the administration left us with no option but to stop all services, including emergency services in all government hospitals. We have sought intervention to resolve the issues, which almost all states have implemented in favour of doctors," said Dr Rakesh Malviya, secretary Medical Education Officers Association.

Sensing that doctors' strike will result in a crisis, Chief Minister Shivraj Singh Chouhan late on Thursday held an emergency meeting with senior officials to review the situation.

"The Chief Minister held a meeting with the Collectors and Commissioners through video conferencing at the residence office, Samatva Bhavan, late last night and got information about the health facilities in government hospitals and medical colleges," the Chief Minister's office tweeted on Friday.
According to the protesting doctors, bureaucrats often prevail upon them to operate and treat patients according to their wishes.
"MP is the only state in the country that is not following the Dynamic Assured Career Progression (DACP) Scheme meant for government doctors' promotions," Thakur said.
Another doctor said, "We are facing too much interference. They are meddling in our day-to-day functioning."

Medical Dialogues team had earlier reported that the government and autonomous doctors' federation under 'Chikitsa Bachao - Chikitsak Bachao' had warned of going on a joint strike if their demand failed to reach the government.
Dr Rakesh Malviya, secretary of the Medical Education Officers Association, said, "All five organisations will hold a combined stir by wearing black bands from February 15 and it will further escalate if our demands are not met." The government doctors from around five departments of Madhya Pradesh travelled across the state for their 'Chikitsak Sampark Yatra' and finished it at the Gandhi Medical College in Bhopal.
Also read- Odisha Govt Doctors Seek Promotion Scheme, Warn Of Stir From February 1
Source : With Inputs BA in Journalism and Mass Communication
Exploring and learning something new has always been my sole motto. I completed my BA in Journalism and Mass Communication from Calcutta University. I joined Medical Dialogues in 2022. I mainly cover the latest health news, hospital news, medical college, and doctors' news.