Punjab: Medical Council suspends surgeon's license for three years for conducting ovarian surgery without consulting gynecologist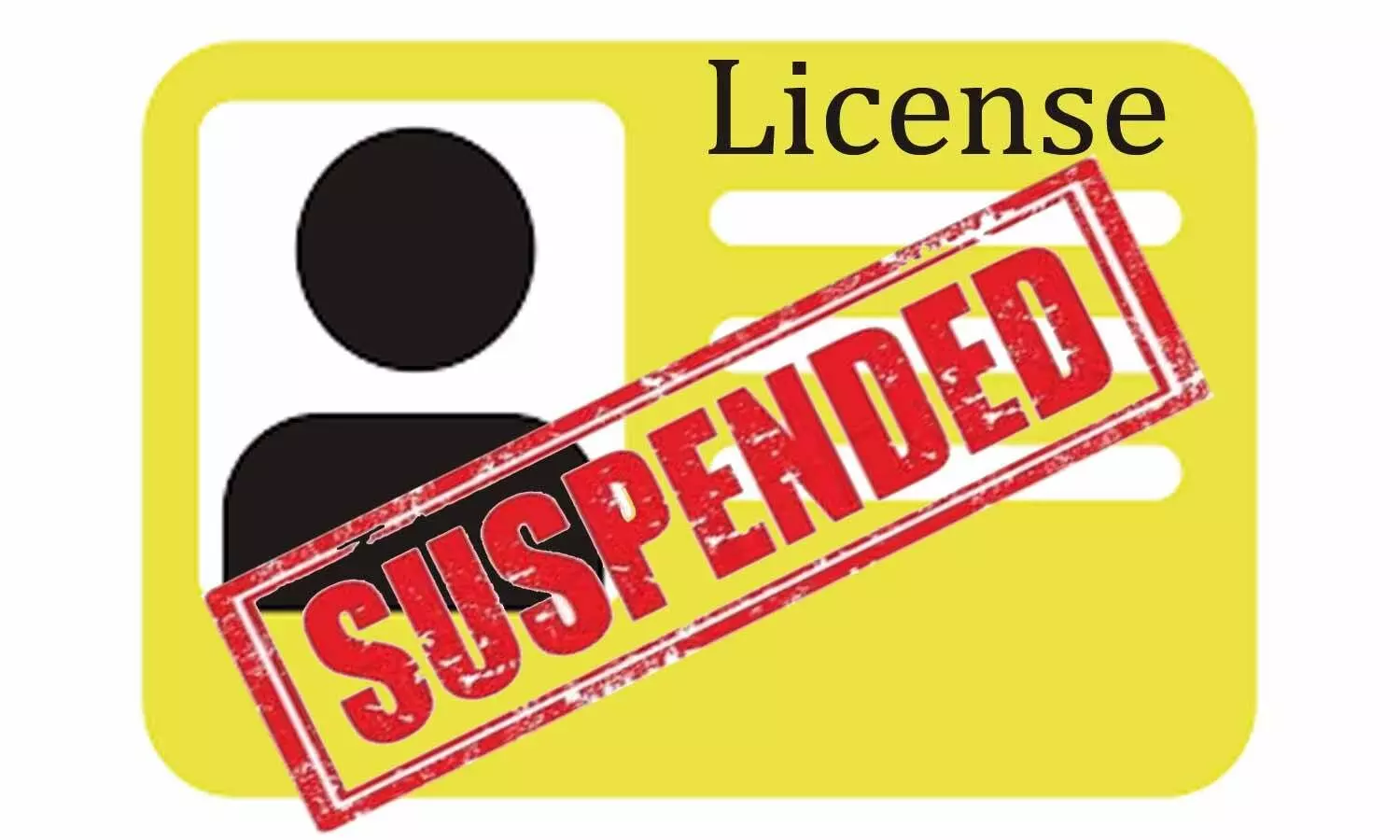 Ludhiana: Following the death of an 18-year-old patient, the Punjab Medical Council (PMC) has suspended the license of a surgeon for three years after finding that the surgeon conducted an ovarian surgery on the patient without consulting a gynaecologist. The incident took place in a Patiala-based Hospital in 2018.

Informing about the matter, Punjab Medical Council's President Dr Sekhon told Medical Dialogues, "The patient's case was a case of ovarian cyst. She first consulted a gynaecologist in the facility who stated that she did not require any kind of surgery and gave her some medication. However, after a few hours, someone took the patient to the surgeon and he suddenly performed the surgery on her under local anaesthesia after which the patient passed away."
Subsequent to the patient's death, charges of medical negligence were bought against the doctor before the medical council. Hence, PMC's ethical and disciplinary committee started investigating the case.
Dr Sekhon further informed that the committee considered the opinions of the expert's panel comprising doctors of PGIMER, Chandigarh. The expert committee observed that the accused doctor performed the surgery, but being a general surgeon he was not qualified to do the same. The team of experts clarified that this is highly irresponsible behaviour of the doctor to treat a patient with an ovarian cyst and to conduct the surgery without the consultation of a gynaecologist, especially considering the fact that a gynaecologist was available and there was no emergency.

During the investigation, it was found that the doctor performed the surgery under local anaesthesia. The committee clarified that no such procedure by a general surgeon has been recommended in any textbook or medical literature. The doctor should have sought the consultation of a gynecologist according to the standard protocol, the president informed.
Finding that the doctor, who himself administered the spinal anaesthesia allegedly resulted in the death of the patient, the council held the doctor guilty of medical negligence. A final decision was taken in the general body meeting of the council where the authorities suspended the license of the doctor for three years.
Commenting on PMC's decision, Dr Sekhon stated, "The first and the foremost thing here is the fact that he is a general surgeon and not a gynecologist. The particular surgery conducted on the girl was not under a general surgeon's domain. Moreover, such surgeries should be done under proper anaesthesia and not local anaesthesia. As the surgeon administered local anaesthesia, the patient went into shock and eventually passed away."
He also stated, "We have ethical and disciplinary committees and when such a case comes, they take experts' help as they give professional advice. In this case, the committees took the help of PGIMER experts. After that, their findings are analyzed by the executive body of PMC and ultimately the decision was taken."