Renowned Cardiologist Dr CS Pruthi appointed as member of Punjab Medical Council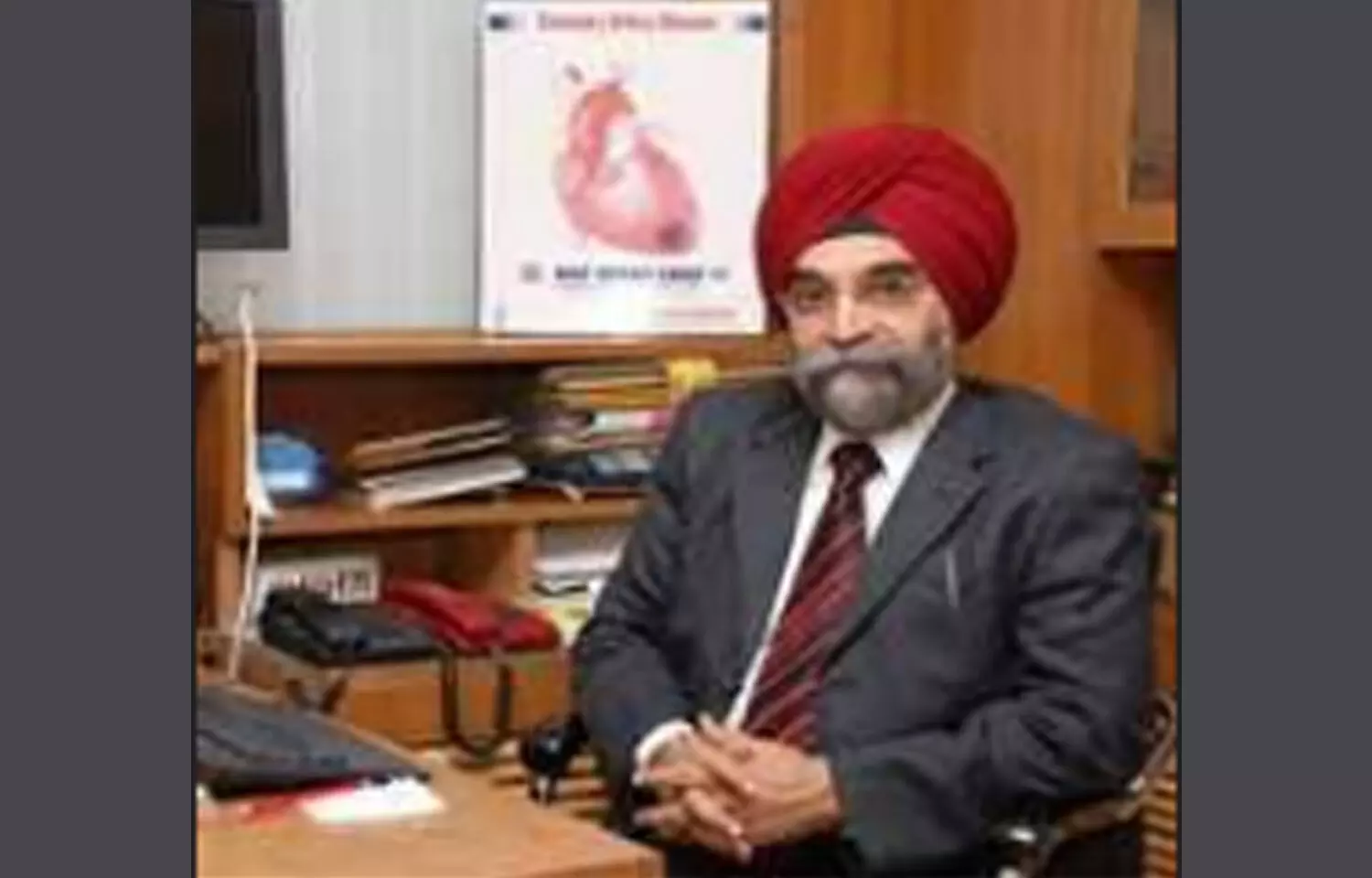 Punjab: Specialized in Heart and non-invasive cardiology, renowned Dr Charanjit Singh Pruthi has recently been appointed as a member of the Punjab Medical Council (PMC).

Dr. CS Pruthi has been an alumnus of Government Medical College, Amritsar, and has worked in a senior position in Guru Nanak Mission Hospital, Jalandhar. He is serving as the Chairman and Managing Director of BBC Heart Care Pruthi Hospital.

Through his efforts and hard work, he made Capitol Hospital, his dream project a living reality.
Dr. Pruthi passed his MBBS and MD from Medical College, Amritsar, and has been practicing as Clinical Cardiologist in Jalandhar since 1983. He started Guru Nanak Mission Hospital at Jalandhar in 1983, which, presently, is one of the biggest charitable hospitals in the City. There he served single-handedly 24 X 7 as the Doctor on duty at first and later was provided assistance of other doctors from time to time. He started Pruthi Hospital in 1987, which, was subsequently raised to the status of a Cardiac Centre in 1996 under the banner of BBC Heart Care, one of its own kind in the entire North-West region of India. Besides, he is also the Chairman-cum-Managing Director of the Institution.

Thereafter, Dr Pruthi established a Multi Super Speciality Hospital named Capitol Hospital. Founded in 2014, Capitol is one of the largest private hospitals in the Doaba region of Punjab, with 300 beds and over a dozen specialty centers. Spread over 5.25 acres of land with world-class infrastructure, Capitol has half a dozen OT's with seven Intensive Care Units, each having nearly a dozen beds. The multi-speciality hospital provides a holistic treatment of cancer.
It has NICU – Neonatal intensive care unit and PICU – Pediatric intensive care unit. The Hospital is centrally air-conditioned and provides comprehensive medical treatment in the sphere of Neurology, Neuro Surgery, Cardiology, Cardiac Surgery, Orthopedics & Joint Replacement, Urology, Nephrology, General Medicine, General Surgery, Radiology, Pathology, Microbiology, Nuclear Medicine (PET-CT), Surgical Oncology, Medical Oncology, and Radiation Oncology.
PTC
news reports that Dr. Pruthi will now be serving as a member of PMC. PMC is a statutory body constituted under the Punjab Medical Registration Act, 1916 & the Punjab Medical Registration (Amendment) Act, 2010. Punjab Medical Council is vested with powers, duties and function of regulating the practice of the Modern Scientific System of Medicine. (Allopathy) Any person who possesses the necessary qualification/qualifications as prescribed in the Medical registration act and has passed all the necessary medical exams and wants to practice in the state of Punjab can register himself with the Punjab Medical Council.
Source : with inputs