UP: Angry Kin lock On duty Doctor in ambulance after patient death at Noida Hospital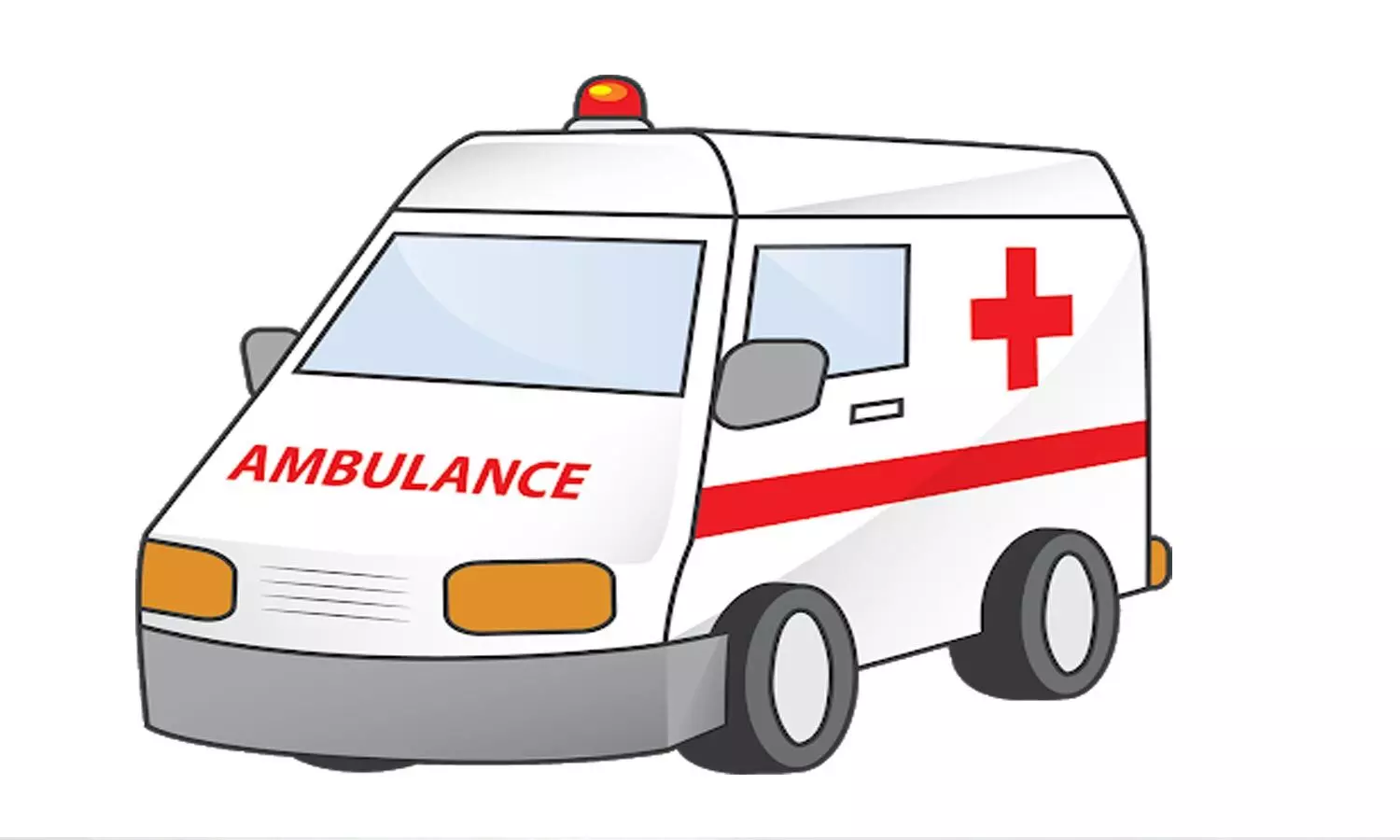 Noida: An on-duty doctor serving at the emergency ward of the Dadri Community Health Centre (CHC) was locked up inside an ambulance on Tuesday by the angry relatives of a patient who died allegedly without being attended by the doctors.

The 35-year-old patient was suffering from a kidney infection. The kin of the patient alleged that the patient was in a critical condition when he finally reached CHC but the doctor took too much time to treat him and eventually he passed away.
Following the death of the patient the relatives of the patient started protesting in the hospital premises and forcibly locked up the doctor inside the ambulance. However, police intervened and soon took control of the situation. A case has been registered against the kin of the patients following the complaint of the hospital staff.
As per a recent media report by the
Times of India
, the patient health deteriorated over the past 5 to 6 days. When his condition worsened on Monday night, he was rushed to the CHC. However, he was denied admission as the doctors suggested that the family members should take him to a better facility.
One of the patient's cousins told the daily, " He was taken to Felix hospital in Sector 137, where he got a CT scan done but was not admitted. His oxygen saturation level was very low. It had dipped to 61. An oxygen cylinder was arranged on Monday night itself from a relative. He was tested for Covid on Sunday and Monday but had tested negative both times."

On Tuesday morning his condition became even worse and he was taken to CHC again. The cousin of the patient alleged that they waited almost 20 to 25 minutes but no doctor came out to attend to him. The CHC staff also issued a referral letter but the patient passed away in the ambulance itself.
Thereafter, the angry relatives of the deceased patient started protesting in the hospital premises and forcibly locked the on-duty doctor inside the ambulance.
After being informed, police rushed to the place and took the situation under control. The hospital staff has also filed a police complaint.
Commenting on the incident, Dr Sanjeev Saraswat, medical superintendent of the Dadri CHC told TOI that the oxygen saturation level of the patient was terribly low and it decreases to 46. Hence, he was in immediate need of ventilation but there was not enough time to bring the patient down from the ambulance to the emergency wing.
"He needed a ventilator immediately and a referral letter was prepared for them by Dr Amit. However, the family was agitated and they locked up the doctor. Police WERE called and a complaint was given, but later, the doctor decided not to go ahead with any action against them," stated the doctor.
Source : with inputs