Govt clears Ordinance on Attack on Doctors, amends Epidemic Act to bring 7 years jail for assaulting medicos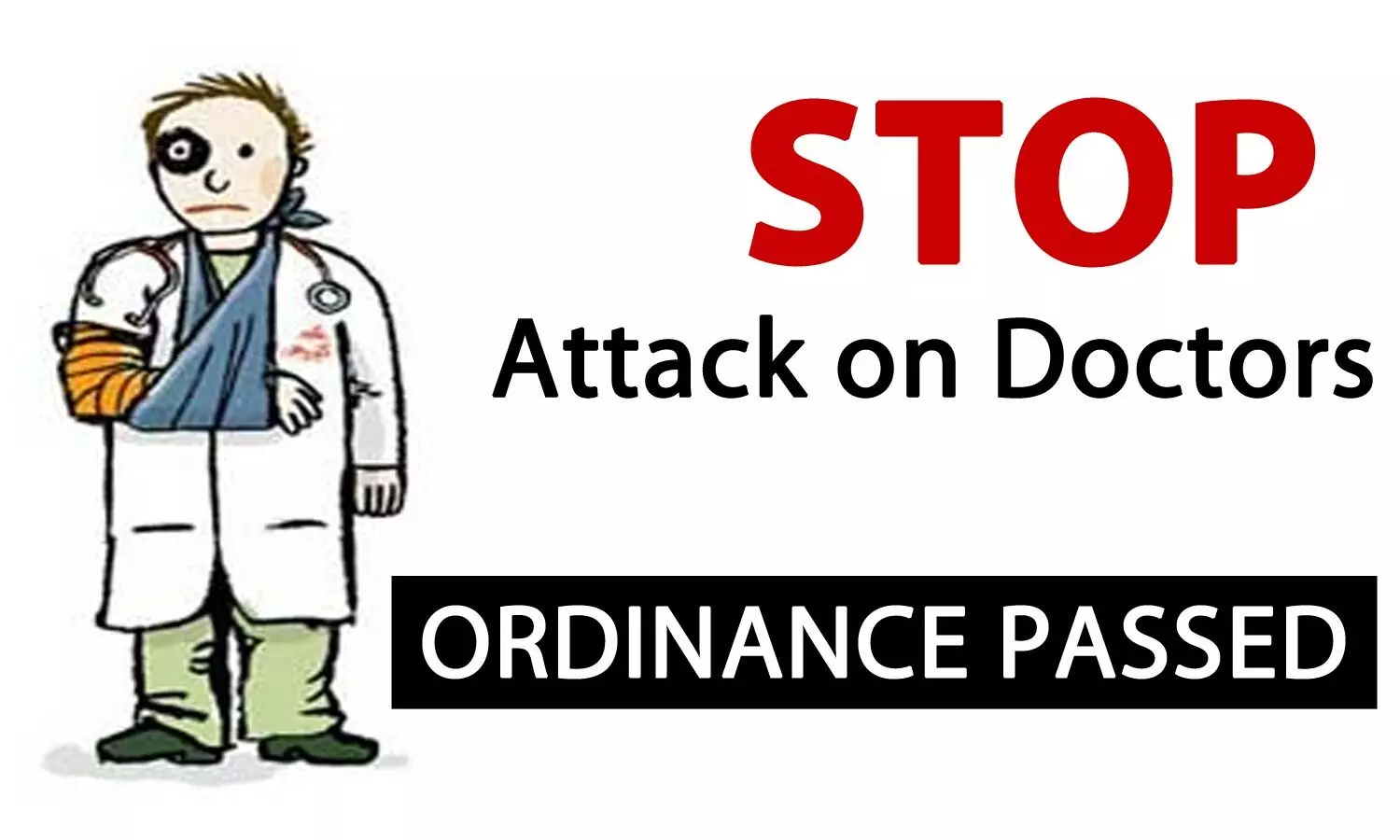 New Delhi: In what comes as very good news for the entire medical fraternity, the government has cleared an Ordinance bringing stricter punishment on violence against doctors. The Union cabinet has amended the Epidemic Diseases Act, 1987 through an ordinance in order to ensure the safety of health workers at a time when there has been a spate of attacks on them. Any violence against health workers may now bring steep fines and even imprisonments of up to seven years.
This move comes hours after Home Minister Amit Shah addressed Indian Medical Association through a video conference, assuring them of safety and urging them to withdraw the symbolic protest scheduled for April 22nd and 23rd against incidents of violence on health workers pressed into COVID-19 duty.
Calling for an immediate end to violence and abuse against doctors and medical professionals across the country, the IMA had declared that doctors and medical professionals across the country will light a candle at 9 pm on April 22 as protest and vigil against this evil of assault. The IMA termed it as 'White Alert' to the nation. It said that doctors across the country will work with black badges on April 23 and declare it as 'Black Day' if the government fails to enact central law on violence against doctors and hospitals.
Read Also: IMA withdraws pan India protest after assurance for Amit Shah, Dr Harsh Vardhan
From now on, not just such violence is cognizable but also a non-bailable offence. Additionally, it has provisions to provide compensation for injury to healthcare service personnel or for causing damage or loss to the property, the government said on Wednesday.

K.S. Dhatwalia, Principal Spokesperson for the government, tweeted: "Ordinance would help protect healthcare service personnel and their living/working premises against violence".
"This actually helps protect the entire health fraternity including doctors, nurses, paramedics up to ASHA workers, " said Union I&B Minister Prakash Javadekar. The Minister said the amendment was necessitated after incidents of violence were witnessed against them while discharging their crucial duty for the country.
The amendment has ensured that the investigation takes place in a time-bound manner. A special provision is also made in the ordinance in case vehicles or clinics are damaged. In such cases, two times the cost will be recovered from assailants.
Salient Features of the Ordinance include
Attacks on doctors, paramedic staff and ASHA workers have been made non-bailable and cognizable offences.
These attacks are punishable with imprisonment from 6 months up to 7 years and fine of one lakh up to Rs 5 lakhs.
The police investigation will be complete within a month and the case will be fast-tracked with the final judgment to come within a year.
Those found to be damaging the private clinic or a vehicle belonging to a doctor will be asked to pay compensation amounting to twice the market value of the damaged property or assets.
Speaking to IANS about the glad development, the Indian Medical Association's Honorary Secretary-General, Dr R.V. Asokan said: "It is an immensely satisfying movement. However, it will not stop future violence. There are lots of limitations of this ordinance but now at least we know that the government needs business and the society as one is by doctors'' side in condemning violence against the doctors.
Dr Vijay Kumar Gurjar of AIIMS Delhi expressed some relief. "We welcome the decision. It was a long-pending demand. We have been protesting for a very long time... right from Maharashtra incident in 2015 in which a resident doctor was assaulted by a deceased person''s relatives. We worked wearing helmets as a symbol of protest to the recent assaults on doctors. But this time it is too much therefore it was a much required step to be taken by the government."
Dr Adarsh Pratap Singh, President of AIIMS Resident Doctors Association, told IANS: "This is a good step for the medical fraternity keeping in view of the pandemic situation. Something is better than nothing. But a lot needs to be done.
"The proposed central protection act needs to be implemented. The government should invest in infrastructure, primary health sector and human resource in the field of medical profession. They should make good referral policies so that people need not to come from far off places just for an ordinary fever. It poses unnecessary burden on both doctor and patient.
"There are very few doctors for thousands of people. They resort to violence when they don''t get expected attention or long dates for small things like ultrasound and xray. Therefore investing a bigger share of GDP in the health sector and bringing a central protection act will solve the problem."
Source : with agency inputs