Heart Failure Association Of India, HFA-ESC to virtually convene 7th Annual conference, register now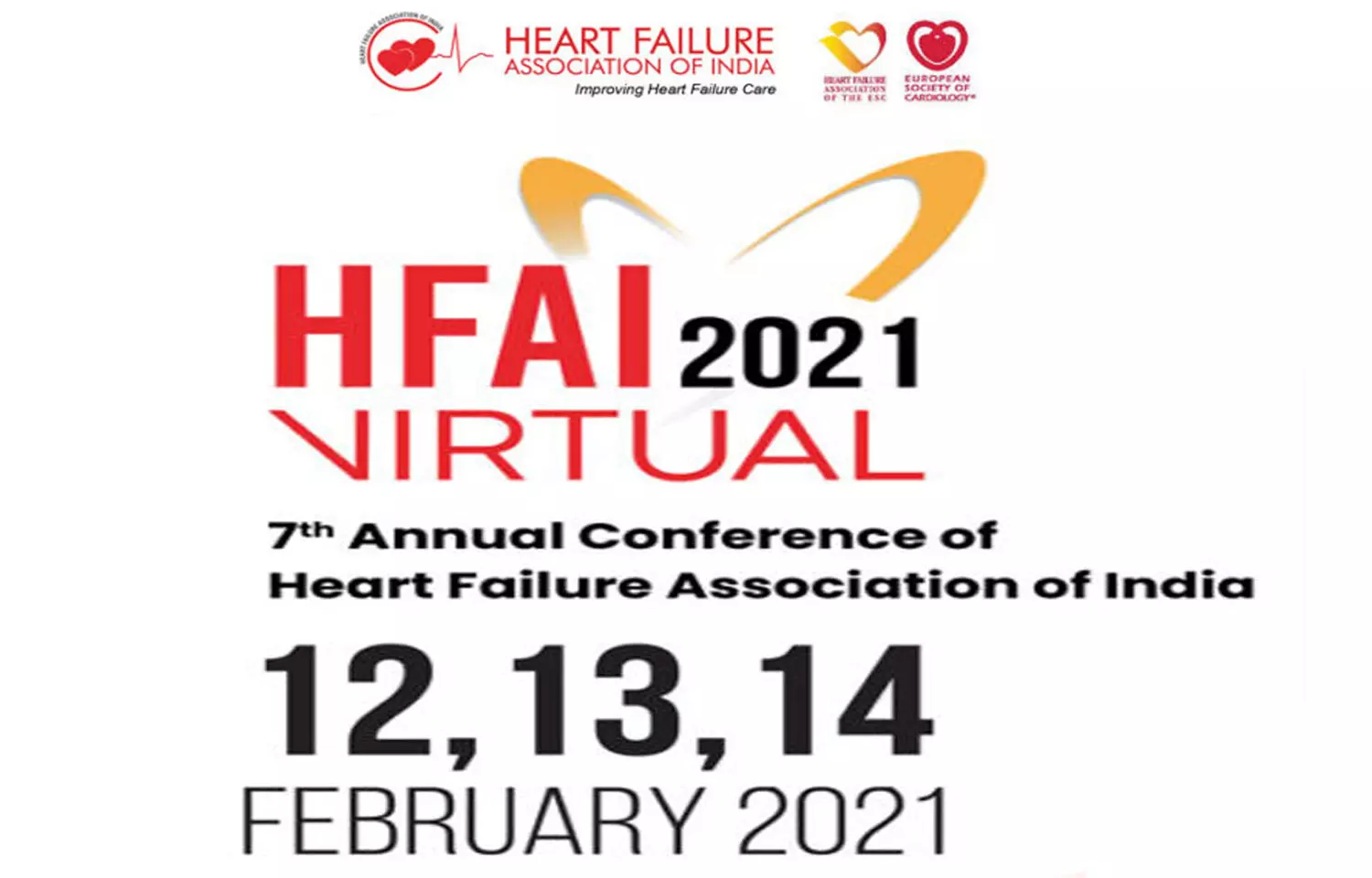 New Delhi: National and international experts across the field of cardiology will convene virtually this year for the 7th Annual Conference of Heart Failure Association Of India in collaboration with HFA-ESC.
Adapting to the present unprecedented times of a raging pandemic, the conference will be held virtually from 12-14 February 2021. The conference will provide an opportunity to learn, network, and discuss various developments and tools that will shape heart failure care for years to come.
The Heart Failure Association of India (HFAI) was formed in the year 2014, with an aim to address the staggering public health burden of heart failure in India through a multidisciplinary approach.
Talking about the events planned for the conference, Secretary, HFAI, Dr. Abraham Oomman & Dr. Sunder T, Joint Secretary HFAI said that the attendees will be offered a varied program where expert faculty will take up lectures, case discussions, symposiums, and Q&A sessions.

Topics will span the most pressing issues in heart failure care from COVID-19 and heart failure, vaccination uptake in heart failure patients, treatment of heart failure in an era of multiple therapies, amyloidosis, total artificial heart, clinical trials on SGLT21 in heart failures, and more. He also added that the format willinclude6 thematic sessions like nontransplant surgical options in heart failure, critical and multidisciplinary care, heart transplantation, mechanical circulatory support, transplant co-ordination, Organ Allocation Process At Transtan - Tamil Nadu and Extra Corporeal Perfusion, physiotherapy, nursing, and nutrition.
The last day of the conference will also include a panel discussion with consultants from Apollo Hospital, Chennai &Transparent Allocation Of Heart & Lungs by Member Secretary, TRANSTAN & National Expert Panelists
HFAI 2021 has been awarded 5 credit points by Tamil Nadu Medical Council and registrations for the event are open.
Register for HFAI virtual conference Here

For more information ,log onto www.hfai.co.in