40-bedded Cancer Care Centre to come up in Sion Hospital Mumbai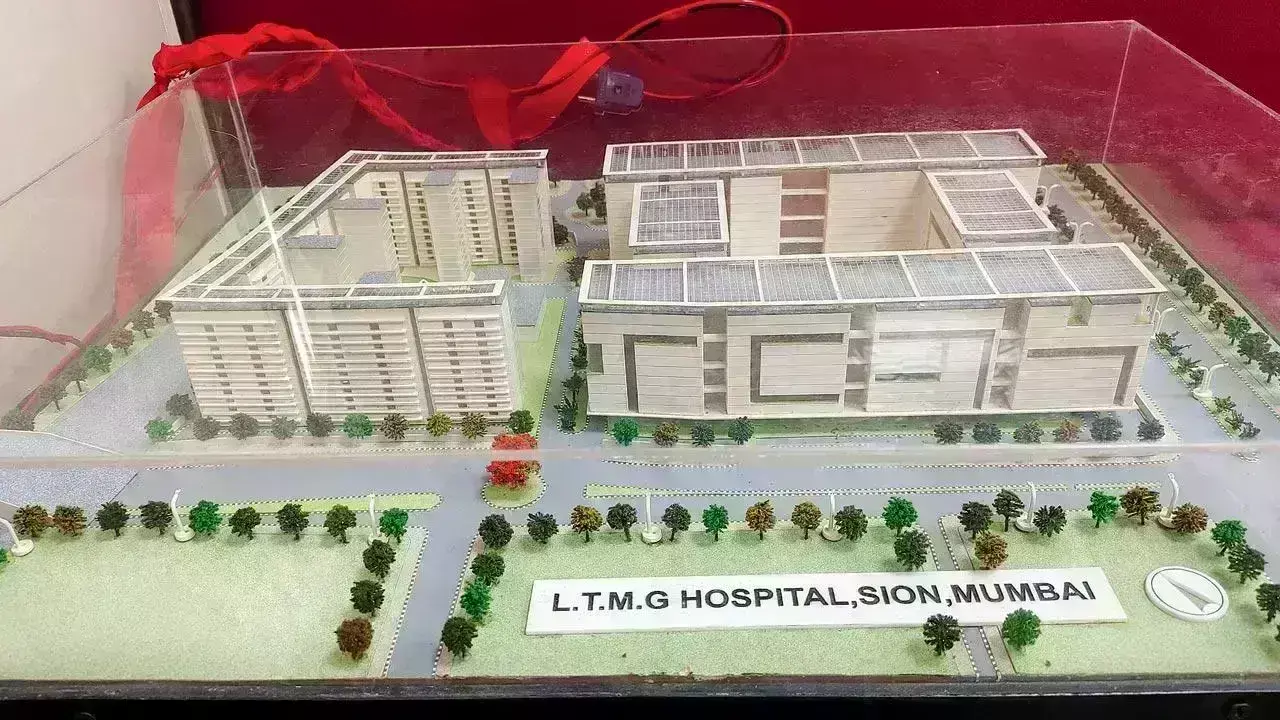 Mumbai: Lokmanya Tilak Municipal General Hospital and Medical College, popularly known as the Sion hospital set to launch new 40-bedded cancer care and diagnosis Centre in the campus premises. Now, Sion hospital will be the second hospital to have a separate cancer building for the patients after BYL Nair Hospital.
According to mid-day reports, the construction of the cancer building will take two years to complete. Breast cancer, cervical cancer, oral cancer, and children suffering leukemia, as well as tumour-related cancer treatment, will be available.
"A 12-floor building will come up, in which a basement plus three floors will be dedicated to cancer treatment." said a senior doctor from Sion hospital.
Also read- Amitabh Bachchan Donates Ventilators, Medical Equipment Worth Rs 1.75 Crore To Sion Hospital
"In the basement, there will be a radiation therapy Centre, on the first floor an OPD, an IPD (indoor patients department) on the second floor and an operation theatre on the third floor. An estimated Rs. 60 crore will be spent on this project. OPD to surgery and other daycare facilities will be available under one roof. The hospital will have 40 beds, in which both adult and paediatric patients will be treated," he added.
Earlier, many cancer patients used to come first to BMC run Sion hospital for treatment but later it was seen that due to limited availability of cancer facilities, they were often referred to Tata Memorial Centre (TMC) having around 65,000 new cancer patients registered this year at TMC. To increase cancer treatment facilities in hospitals, the municipal administration is continually bringing forward new projects.
Suresh Kakani, additional Municipal Commissioner told, "The incidence of cancer among people has increased in a decade. Currently, we have one oncology OPD in Nair hospital. In major BMC hospitals, the doctors conduct basic surgeries related to cancer. But when it comes to diagnosis and advanced treatment, doctors have to refer patients to Tata hospitals. After accessing the current scenario, BMC has decided to build a dedicated building for cancer treatment in Sion hospital. The hospital will have diagnostic machines like PET scans, mammography, radiation therapy machines, etc. We will hire oncology doctors and surgeons. The initial phase will start with these facilities, and if an advanced treatment is needed, only then will we send our patients to Tata."
Also read- Jammu Gets First Exclusive Super Speciality Cancer Hospital
Prof Dr Sudeep Gupta, director of Tata Memorial Advanced Centre for Treatment Research and Education in Cancer, Kharghar, said, "If such facilities are available in BMC hospitals, it will help patients a lot. The waiting time will be reduced and patient load will get divided."
Dr Avinash Supe, medical director of Hinduja Hospital, Khar, and former director of major BMC hospitals, said, "Every year many cancer patients come to BMC hospitals for treatment. If Nair and Sion hospitals get dedicated cancer treatment centres, it will be very helpful for patients."
The former Public Relations Officer of Tata Memorial Centre (TMC) Humayun Jafri said, "TMC is the only public hospital in the city that provides treatment for the poor, lower middle class and middle-class patients. If BMC comes up with two cancer hospitals with at least primary or secondary health care facilities then it will be a boon for patients who are from the economically weaker sections of society."
Also read- NGT Gives Nod To Rs 45 Cr Territory Cancer Care Centre At IGMC
Source : With Inputs