Doctors hiring at Safdarjung hospital opposed on account of violations to disabilities Act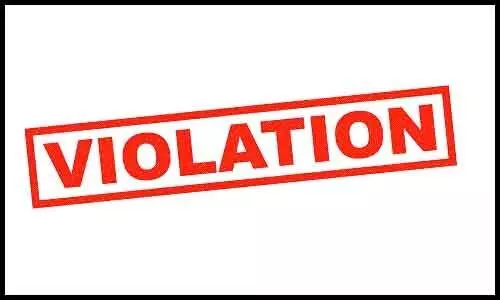 New Delhi
: The recent vacancy advertisement released by the Safdarjung Hospital for the post of Assistant professor has fallen into controversy with disabled doctors moving the Directorate General of Health Services (DGHS) seeking immediate withdrawal of it.
The advertisement issued for 56 posts of Assistant Professor (Teaching sub cadre of CHS) in the 25 departments of Safdarjung Hospital and Vardhaman Mahavir Medical College on a contract basis; was found to be violating the Rights of Persons with Disabilities Act 2016 (RPDA 2016) which reserves 4% reservation for persons with disabilities. The date of interview of these vacancies is 11th March 2020.
Pointing out the same, the doctors under the umbrella organisation Doctors with Disabilities- Agents of Change have written to the DGHS, (Ministry of Health and Family Welfare) and hospital authorities to withdraw the notification with an immediate effect and issue a corrigendum allotting reservation for the persons with disabilities as per the RPDA 2016.
The letter stated said advertisement does not honour the law of the land and brought the concerned authorities' notice to the following norms for PwD doctors.
"Section 33 of the erstwhile Persons with Disabilities (Equal Opportunities, Protection of Rights and Full Participation) Act, 1995 provided 3% vacancies for persons with disabilities. After the said Act was repealed with the coming into force of the Rights of Persons with Disabilities Act, 2016 (RPDA) on 19.04.2017, not less than 4% of the total number of vacancies are to be reserved for persons with benchmark disabilities. Now, the 4% reserved vacancies are to be distributed among more categories of specified benchmark disabilities as provided in Section 34 of the Act." the letter stated
"As per Department of Personnel & Training OM No. 36012/39/2014-Estt (Res.) dated 22-25th May, 2015 and the directions of Hon'ble Supreme Court of India, a special recruitment drive for filing up backlog of reserved vacancies was to be conducted by the concerned Departments." the latter added
Pointing out the deficiencies in terms of law in the current recruitment process, the disabled doctors association, led by Dr Satendra Singh has urged the DGHS to direct medical college and hospital administration to immediately withdraw the said advertisement and issue a corrigendum allotting PwD reservation.
It also requested to instruct VMMC & SJH to upload Equal Opportunity Policy and details of Grievance Redressal Officer mandated under section 21 and 23 of the Act and include a doctor with disability in the interview board in consonance with order of the Court of Chief Commissioner for Persons with Disabilities (CCPD), Govt of India sent to Secretary (Personnel) of all States/UTs which clearly states:
"…In order to assist the members of the Selection Boards on the issues concerning persons with disabilities and to ensure the candidates with disabilities of non-discrimination and any bias against them on the ground of their disabilities, I suggest that at least one of the members of the Public service Commission and the Selection Boards Committees etc. is preferably a persons with disability or a person who has worked in the disability sector for a reasonable period of time & who is well conversant with disability rights issues including disability specific legislations, etc…," the letter added