Kolkata: B.R Singh Hospital performs Rare Coronary Angioplasty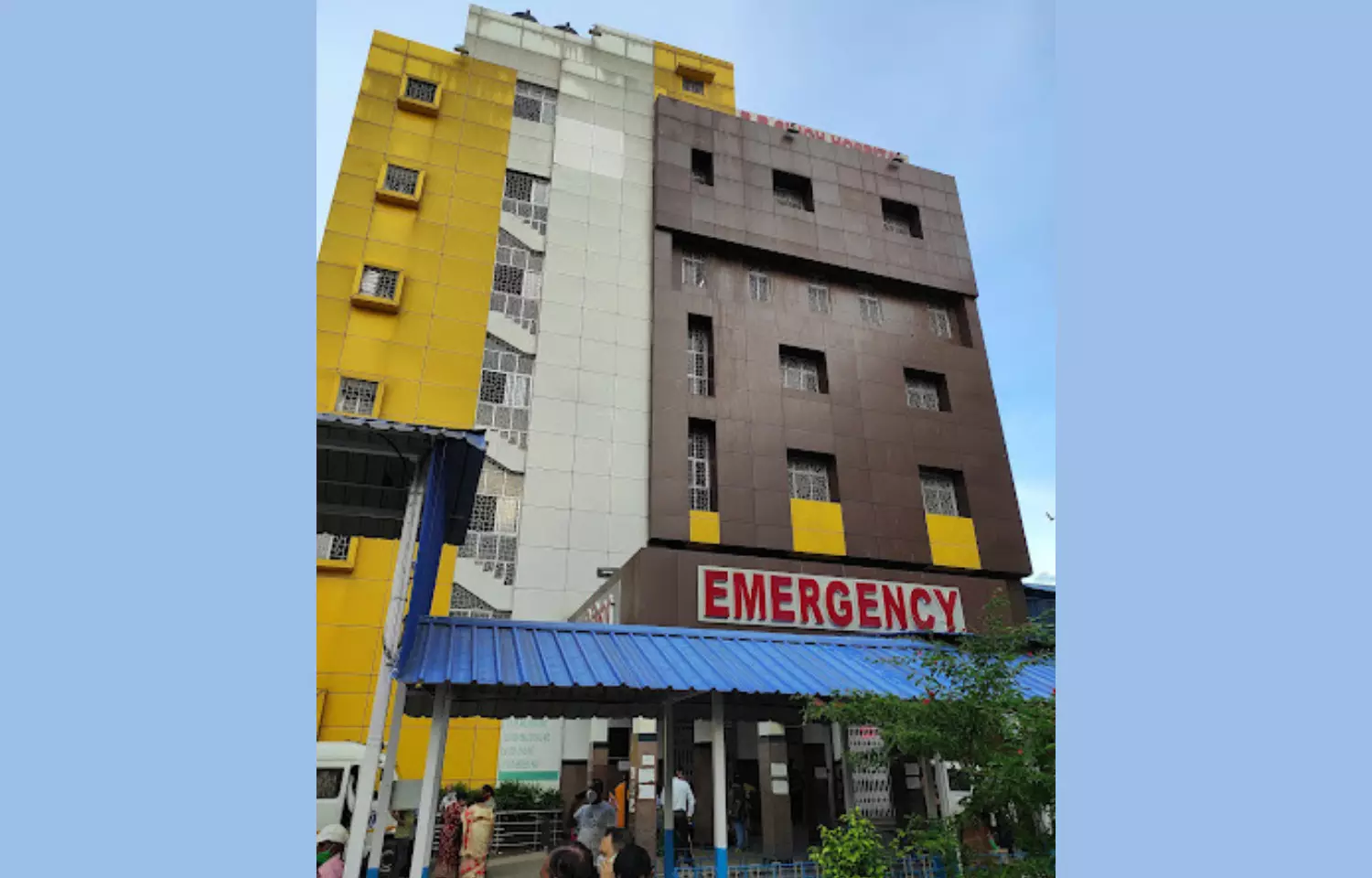 Kolkata: The Eastern Railway's B. R. Singh hospital recently performed coronary angioplasty on a male patient aged 43.
It was a rare surgery performed by the cardiology department of the hospital. The patient was experiencing severe chest pain. After conducting coronary angiography, it was discovered that there is a critical blockage of the left main artery of the heart.

A coronary angioplasty is a procedure used to widen blocked or narrowed coronary arteries (the main blood vessels supplying the heart). The term "angioplasty" means using a balloon to stretch open a narrowed or blocked artery. However, most modern angioplasty procedures also involve inserting a short wire-mesh tube, called a stent, into the artery during the procedure. The stent is left in place permanently to allow blood to flow more freely.
Also read- Diltiazem May Not Improve Coronary Vasomotor Dysfunction In Angina And ANOCA- EDIT CMD Trial
A coronary angiography is a procedure that uses X-ray imaging to see your heart's blood vessels. The test is generally done to see if there's a restriction in blood flow going to the heart.
Doctors at the hospital say that patients with these kinds of conditions have a high risk of sudden cardiac death and must undergo bypass surgery at such a young age.

Stent implantation was successfully performed in the cardiology department of B. R. Singh hospital and thus a sudden cardiac death in young patients and a major heart operation were avoided.

Also read- NPPA Fixes Ceiling Price Of Two Coronary Stents
As per the report in TOI, an ER press release mentioned that it is the medical team of the cardiology department's efforts that gave justice to the operation.

The success brings new hope for future achievements to serve the members of the railway fraternity.
The press release read, "Efficient and committed doctors, surgeons and paramedical staff are rendering yeoman service, as a devoted team, for patients of B. R. Singh hospital to provide best possible medical care."

Doctors reported that the patient was discharged from the hospital and is currently doing well.

Also read- Impaired Fasting Blood Sugar Tied To Risk Of Severe CAD In Patients With Coronary Artery Stenosis: Study
Source : With Inputs BA in Journalism and Mass Communication
Exploring and learning something new has always been my sole motto. I completed my BA in Journalism and Mass Communication from Calcutta University. I joined Medical Dialogues in 2022. I mainly cover the latest health news, hospital news, medical college, and doctors' news.