"There is need to increase Knee and Hip Replacement Surgeries," says Health Minister Harish Rao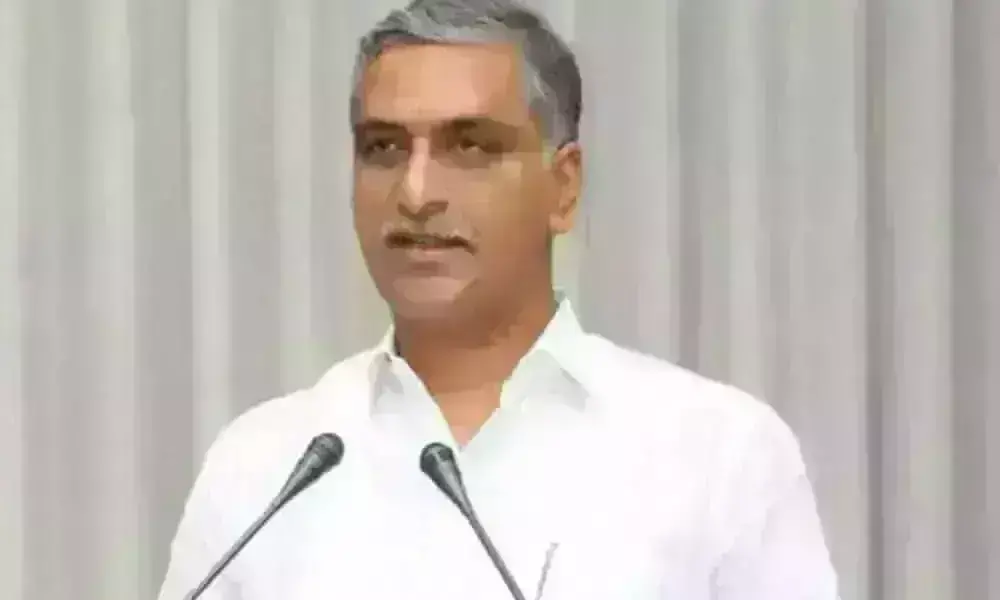 Hyderabad: In a recent review meeting, Health Minister T Harish Rao along with other heads of the departments discussed the functioning of several departments at the state-run Gandhi and Niloufer hospitals.
At the meeting, Rao informed the importance of knee and hip replacement surgeries in the city and the need to increase them. He also directed tertiary government hospitals authorities to provide fertility treatment.

Rao assured that more people will be hired in order to maintain maximum personnel of staff in all departments and that steps are being taken forward in view of this.

Also read- Admission To Eight New Medical Colleges Will Begin From 2023, Says Telangana Health Minister Harish Rao
While pointing out the need to improve performance as Rs 1,100 crore was allocated this year, Rao told TOI "We have allocated Rs 43.5 crore and increased the diet charge for general patients from Rs 40 to Rs 80 and for TB and cancer patients from Rs 56 to Rs 112. Payments for sanitation management in government hospitals have been increased from Rs 5,016 per bed to Rs 7,500 per bed."

Gandhi Hospital should establish camps in districts, according to the minister. He said that Niloufer Hospital should set up boxes to receive complaints and suggestions.

"It should be ensured that the issues are resolved expeditiously. The results of diagnostic tests should be provided to the patients in a timely manner. Hospitals need to have minor repairs carried out immediately," he added.

Also read- Telangana To Setup 8 Medical Colleges In 2022, 8 In 2023
About 150 yrs ago, in 1851, Gandhi hospital was started initially as an Infirmary of 3 wards, developed into a Cantonment Hospital with 95 beds in 1900. It has progressed to King Edward Memorial Hospital in 1913 and has grown into a teaching hospital in 1958 for Gandhi Medical College with present bed strength of 1200.
Princess Niloufer the last daughter of Ottoman Empire married the second son of Nizam of Hyderabad in France 1931. Her philanthropy and empathy for the poor and the sick took the form of this iconic, prestigious Institute Niloufer Hospital that had served, cared and nurtured many a sick, sane and critical cases. Established in 1953 as a 100 bedded hospital with a vision to meet the health needs of mother and child had marched forward with no looking back. Presently it has bed strength of 500 with advanced maternity, pediatric, pediatric surgery supported by excellent diagnostic facilities.
Also read- Doctors, Nurses Posts Will Be Filled Up Soon : Harish Rao
Source : With Inputs