MCI BOG denies relief to NIMS Jaipur, refuses to lift 3 year ban on PG Medical Applications for 6 courses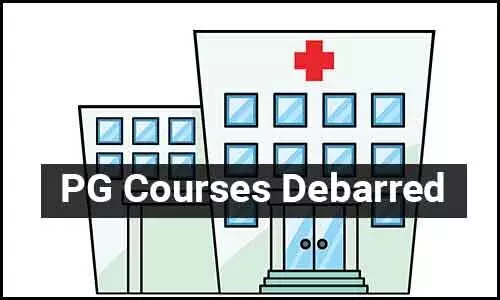 New Delhi: Denying relief to National Institute of Medical Sciences & Research, Jaipur with respect its 6 post graduate medical courses, the Medical council of India Board of Governors has refused to lift its 3 year ban, debarring the institution for reapplying to the council for the said PG courses.
With this, the MCI rejected the representation made by the organisation asking the apex medical regulator to reconsider its decision on the matter that was made in the BOG meeting dated 23.07.2019.
Medical Dialogues team had earlier written about the decision of the MCI Board of Governors to give its recognition nod to the previous degrees of 6 PG medical courses at National Institute of Medical Sciences & Research, Jaipur, while barring the institute from running the courses for the next three years.
The postgraduate courses include those of MS(General Surgery), MS(OBG) , MS(Orthopedics), MD(Radio-Diagnosis), MD(Paediatrics), MD(Radio-Diagnosis).
For all the courses, MCI has given recognition for the batches admitted for the academic year 2014-15, 2015- 16, 2016-17, 2017-18 & 2018-19 . However, the recognition also came with a direction to stop admissions from 2019-20 onwards.
" Further, the Institution is to be debarred for a period of 3 years for re-applying afresh for starting of the course u/s 10(A) of the IMC Act, 1956," BOG in its decision noted
Read Also: MCI Recognises Previous NIMS PG Batches, Bars It From Taking Future Admissions In 6 PG Courses For 3 Years

With this decision, the medical college once again applied to the council to reconsider the decision of the council, a matter which was brought up in the last month's meeting of the MCI BOG
The BoG considered the representation dated 12.09.2019 and 03.12.2019 of the National Institute of Medical Sciences & Research, Jaipur for reconsideration of their request for recognition/ fresh inspections of 06 Post Graduate Courses of their Institution which had been granted conditional batch-wise recognition recognition by the BoG-MCI. The BoG decided to reiterate its earlier decision taken at its meeting on 23.07.2019 with respect to batch-wise recognition and stopping admission from 2019-20 onwards and debarring the institution for 03 years for reapplying for the said 06 postgraduate courses.