DNB Post MBBS, Post Diploma admissions: NBE releases lists of candidates who have accepted seats in Round 3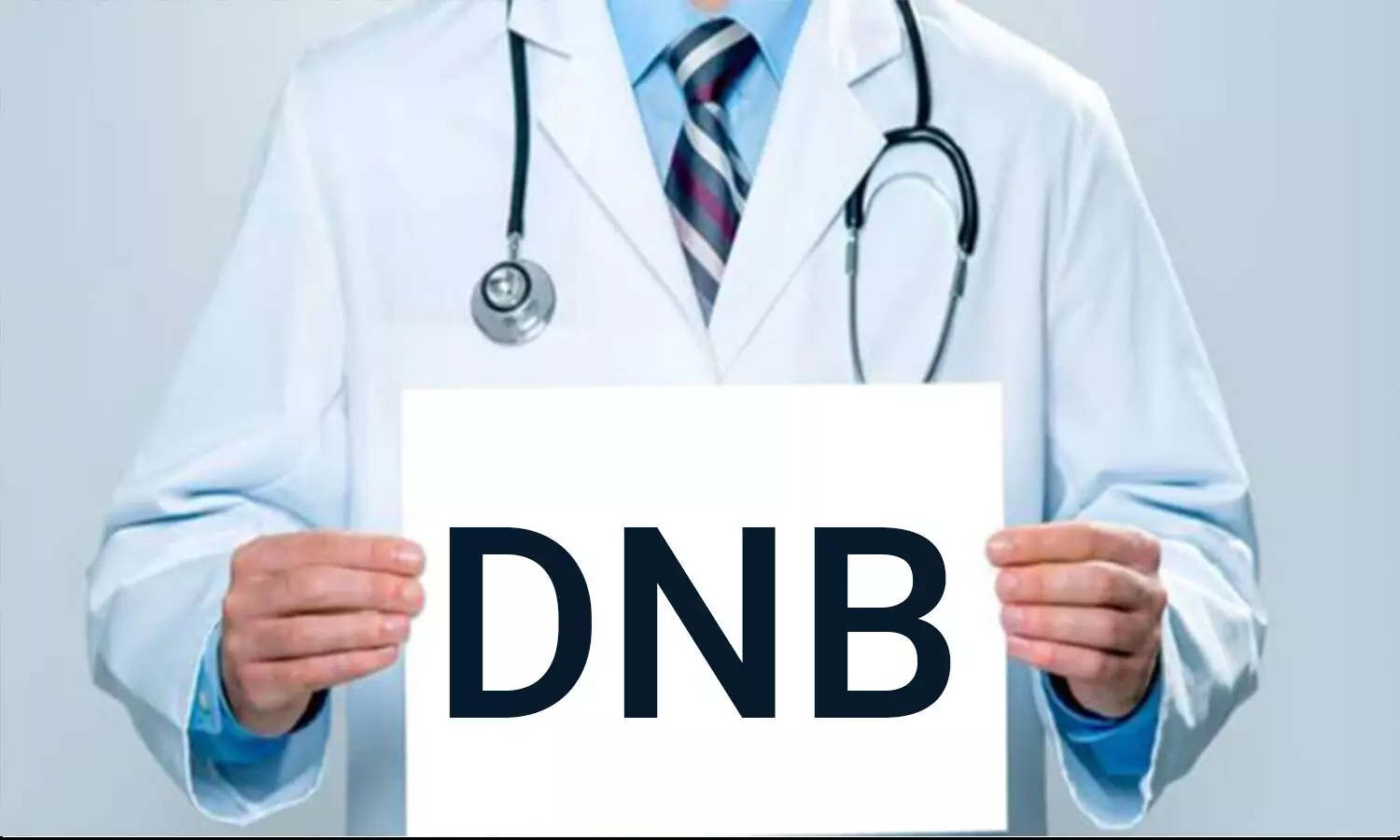 New Delhi: The National Board of Examinations (NBE) has released the lists of candidates who have paid the concerned amount to accept and freeze the seat during Round 3 counselling sessions for DNB Post MBBS and DNB Post Diploma admissions 2020.
To view the said lists, click on the links given below:
LIST OF CANDIDATES THOSE WHO HAVE PAID Rs. 1,25,000/- TO ACCEPT AND FREEZE THE SEAT IN ROUND-3 OF DNB(POST MBBS) COUNSELING 2020 ADMISSION SESSION
Recently, the counselling authority had released the schedule for Online Centralized Merit Based Counseling for admission to Sponsored DNB seats (Post MBBS and Post Diploma) 2020 Admission Session.
The Online Centralized Merit Based counselling for admission to Sponsored DNB seats (Post MBBS and Post Diploma) for 2020 Admission Session shall be conducted by NBE as per the schedule given below:
S.

No.

COUNSELING PROCESS

PERIOD

1.

Registration and filling Options/Choices of available seats.

18th - 20th August 2020

(Upto 05:00 PM)

2.

Processing of Allotment

21st August 2020

3.

Result of Allotment

21st August 2020

4.

Payment of First Year Course Fee

21st – 27th August 2020

5.

Physical Joining at the allotted institute

21st – 31st August 2020 (Date will not be extended)
To participate in the counseling, the candidates have to register with NBE through the designated website (https://cns.natboard.edu.in ) and have to fill the preferences of DNB seats during the registration process.

All candidates will be registered only at once during the start of the counseling process. No registration is permissible once the registration window is closed. There is no other methodology for participation in the counseling.
Participation in the online counseling for Sponsored DNB (Post MBBS) seats shall be strictly as per the eligibility criteria and guidelines mentioned in the Information Bulletin for NEET-PG and Handbook for admission to Diplomate of National Board Post Graduate Courses (Post MBBS) 2020 Admission Session.
Candidates who have submitted their Undertaking and NOC in the proper format (as available on website) shall be allowed to participate in the DNB Counseling.
Candidates may note that the allotment of seat in the counseling is subject to the candidates being eligible in all respects and verification of their original documents at the time of joining the allotted institute.
Candidate allotted with a seat during the counseling process is required to deposit One-year non-refundable Course Fee of Rs.1,25,000/- (excluding payment gateway charges) to Confirm and FREEZE the allotment of seat.
Candidates will be allowed to report to the allotted institute only after allotment. The original documents shall be verified by the allotted institute.
There will not be extension of the last date of physical joining beyond 31/08/2020 at the allotted institute.
Candidates are also advised to carefully go through the Flowchart indicating the process of allotment of Sponsored DNB seats.
For any further clarification/assistance, please email at counseling.cc@natboard.edu.in
Read also: NBE Releases Schedule For Online Centralized Merit Based Counseling For Sponsored DNB Seats