NBE Extends Last Date to Apply for DNB, DrNB Final Only Practical Exams June 2021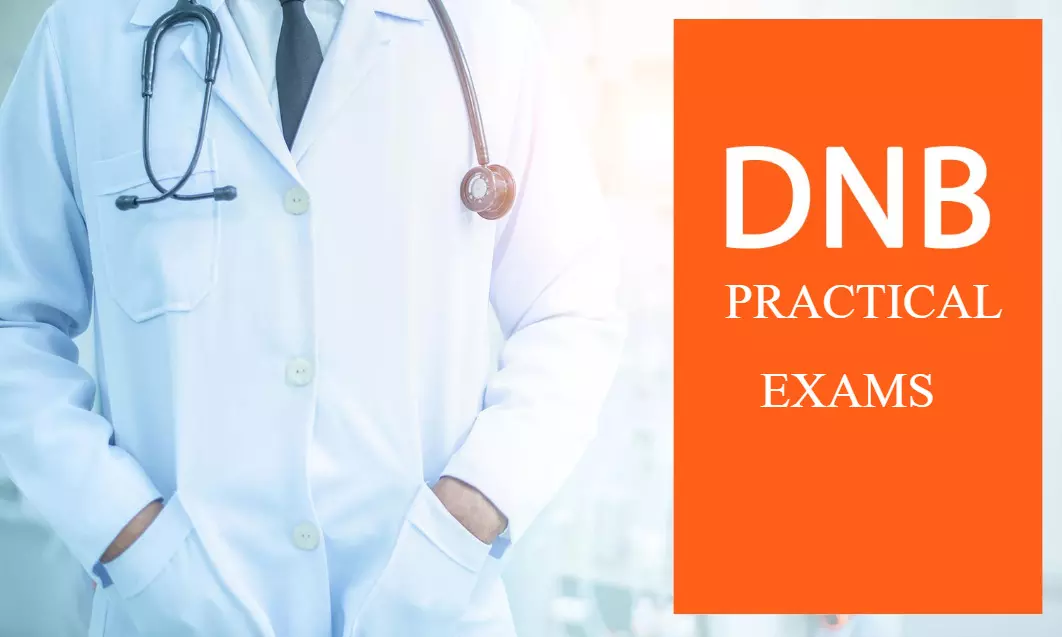 New Delhi: Through a recent notification, the National Board of Examinations (NBE) has informed about the extension to the last date to apply for DNB/DrNB Final Only Practical Examination for June 2021 session.
As per the notice, the last date to apply for DNB/DrNB Final Only Practical Examination stands extended to 31st October 2021.
Earlier, the Natboard had notified about the extension to the last date for submission of the thesis by all DNB/DrNB trainees who are going to appear for final theory exams in December this year. The extension had been made as a special case and the last date to submit the thesis is 31st October 2021.
As per NBE norms, writing a Thesis is essential for all DNB/DrNB trainees towards the partial fulfilment of eligibility Board (DNB) and Doctorate of National Board (DrNB) Degree.
It is mandatory for DNB/DrNB trainees who are eligible to appear in the forthcoming DNB/DrNB Final Theory Examination to submit their Thesis for Assessment at least six months prior to the Examination.
For any query, clarification, assistance, please write to NBE at its Communication Web Portal: https://exam.natboard.edu.in/communication.php?page=mai

To view the official notice click on the following link:
https://medicaldialogues.in/pdf_upload/natboard-datapublicnoticenotice202110151035-162153.pdf
The National Board of Examinations in Medical Sciences was established in 1975 with the prime objective of improving the quality of Medical Education by elevating the level and establishing standards of post-graduate examinations in modern medicine on an all-India basis. There are more than 149 recognized Medical Colleges in the country. In addition to Postgraduate teaching institutions under MCI, there are 450 accredited institutions imparting training in various Broad and Super specialties for the award of postgraduate qualification in Broad and super specialties. The Board at present conducts postgraduate and postdoctoral examinations in 54 disciplines approved by the Board for the award of Diplomate of National Board.
The Medical Council of India has laid down standards for postgraduate examinations conducted by various medical colleges and affiliated to concerned universities and other institutions, yet the levels of proficiency and standards of evaluation vary considerably in these institutions. The setting up of a National Body to conduct post-graduate medical examinations was intended to provide a common standard and mechanism of evaluation of the minimum level of attainment of the objective for which post-graduate courses were started in medical institutions. Moreover, intra country and international comparisons are facilitated with the availability of commonly accepted evaluation mechanisms.